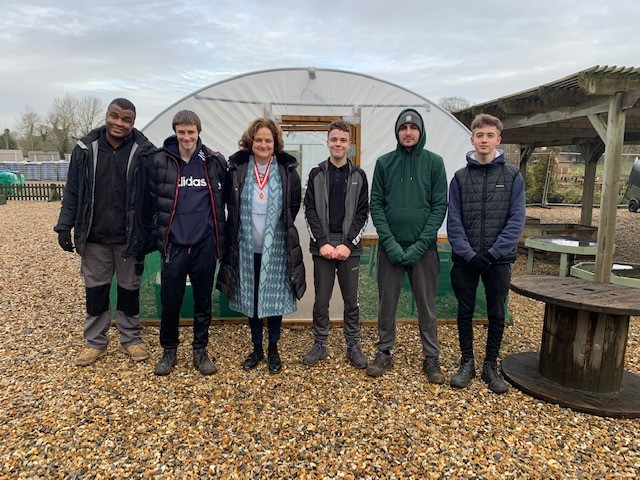 The Horticultural Industry Scheme CIC is a community interest company with a base located in Thetford offering training and employment opportunities to ex-offenders, serving prisoners and those at risk of offending. They support participants in all areas that could affect their ability to maintain a career and work with 15 participants per year for up to four months each to help individuals find work when their placements end.
The group received funding from Breckland Council Match Funding to deliver a second successful year of 'THIS Works' project which helps improve employability of local people with a history of offending by offering practical horticulture sessions and experience in three very distinct methods either as paid interns on a minimum wage for four months, on Job Centre work experience for eight weeks or as volunteers where the exact period is not prescribed. THIS have received referrals from a broad range of organisations including the Job Centre, local hostels, Wayland Prison, a community rehabilitation company, the Charles Burrell Centre and by word of mouth. Also other support needs were addressed such as accommodation, benefits, debts, family issues, health and drug and alcohol use and where necessary referrals are made to organisations who are able to offer specialist support. Moreover participants are also assisted with training, literacy and numeracy issues.
Throughout the project those involved took part in garden maintenance service for customers, the Thetford Garden Centre and growing edible produce like salad leaves and edible flowers which is then sold to restaurants. There was expert horticulture sessions to hand so individuals could learn new extensive skills ranging from seed sowing, propagation, plant identification, weed control, crop rotation, pest control, pruning and plant care growing for flavour, care of soil to composting. Recently the group even started producing it's own honey.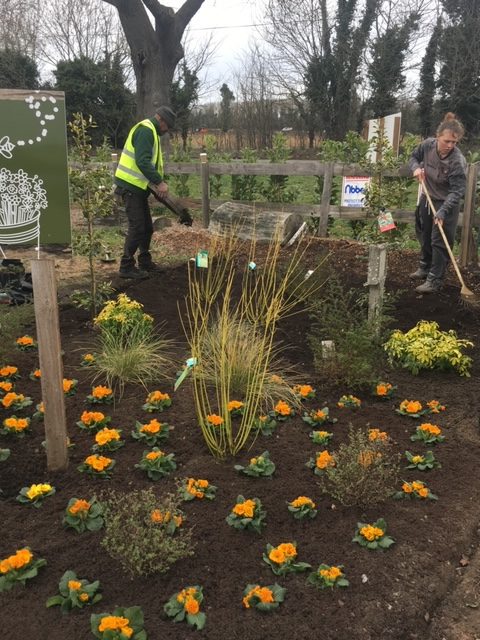 In addition participants had the opportunity to access worthwhile employability training sessions addressing topics like sustaining employment, what employers expect, how to behave when doing contract work and CV writing. Not to mention the project also included resettlement activities such as help with housing, locating an NHS dentist, help with opening bank accounts, applying for and securing jobs, getting ID, signposting for crisis mental health support, liaising with the local police, referrals to a local employment agency and arranging a work placement.
All individuals underwent a thorough induction including health and safety, action planning and rules of the charitable organisation and all reported feeling much more optimistic about their futures and prospects to finding work as they progressed. The project also included maintaining elderly people's gardens with the most trusted participants at a reduced rate and gave rise to the elderly enjoying the contact they had with those involved.
Before the sessions some were struggling to find the courage to leave the house like one participant who had a prolonged offending history and was afraid to bump into drug dealers or people they owed money to but The Horticultural Industry Scheme supported them with transport arrangements from his home to the site to prevent this from happening. Others were moved out of standard hostel rooms into better accommodation like apartments and found their motivation had increased for instance one gentleman was spending every day on his phone playing games prior to attending the sessions. Plus another participant was previously unable to sustain employment and had periodic drug misuse lapses. He is now continuing to do contract work with THIS and is managing to sustain this employment because they were adaptable and could accommodate his difficulties.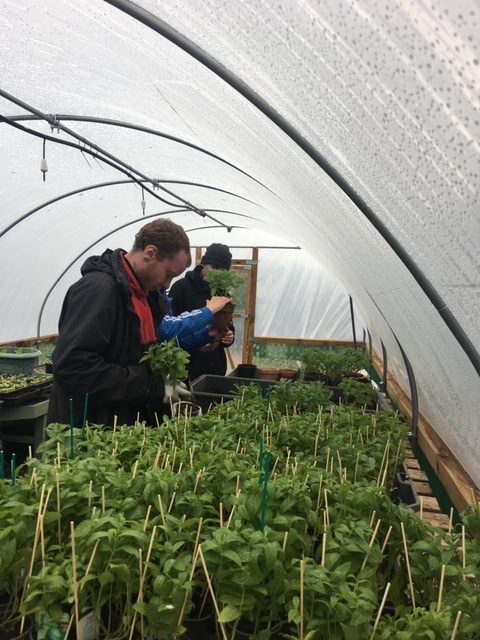 Individuals like J, who was aged 20, who had a troubled past benefited immensely and found paid work from the project. Earlier he was expelled from a number of schools and his first offence was at 13 when he was convicted of possession with intent to supply Class A drugs. His offending continued and he has been to prison twice with only a month between sentences. The day after his release he called The Horticulture Industry Scheme as he was sick of offending and also had negative feelings about himself.
Initially J was homeless but he made an appointment at a local hostel where they offered him a place on the basis that he was about to start working with THIS. Throughout the project he enjoyed gardening and was particularly keen to do any extra contract work that the group could give him. He expressed a great interest in farming so they found him a work placement with a local farmer, who was really impressed with J's work. This placement very quickly became part-time paid work and the farmer is now keen to take on J permanently. Moreover in the meantime J has managed to find himself additional paid work at another farm. Alongside gaining part-time paid work J received a lot of 'soft skill' type of work through THIS which really helped as J previously had a confrontational approach to authority and they discussed with him the value of politeness. Now his approach has improved significantly.
Furthermore when THIS started working with J, he was on police bail and they were visiting him daily to check on him. As he progressed, the police visits became less and less and so the police now refer other candidates to the project.  Although J has has done the hard work himself apparently he told the police that The Horticulture Industry Scheme were responsible for him turning his life and his grandfather is delighted with how he is getting on.
Overall the results have been fantastic with out of all 12 participants no-one has been back to prison and only one conviction with community punishment. The project has really helped encourage participants and open new doors like employment opportunities to those that were struggling with offending.