Nourishing Norfolk Network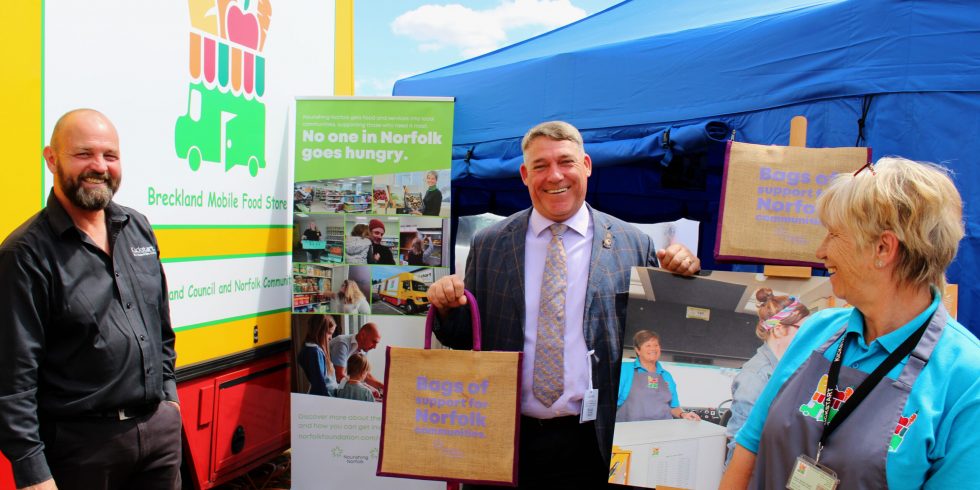 The Nourishing Norfolk Network brings together groups of all sizes who work at grassroots level to ensure communities have access to affordable, healthy food. Established last year, the network provides mutual support, advice and information to help combat food insecurity and make sure no one in Norfolk goes hungry.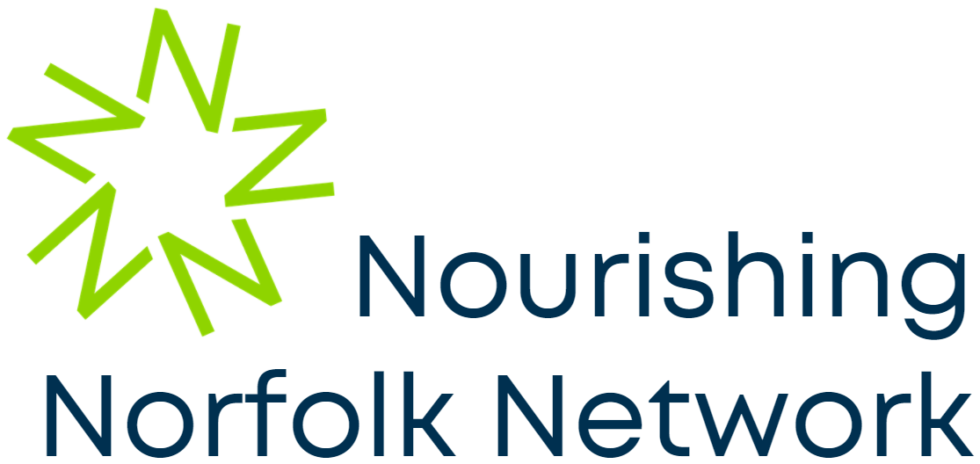 What's in a name?
There are efforts to alleviate food insecurity, here's a guide to just a few:
Community Fridges and Larders – Usually open to anyone in the community, fridges and larders offer a limited selection of food that can be taken for free. This could be fresh or dried, but is usually donated locally. These are often unstaffed, but monitored by volunteers, and can be located anywhere.
Food Pantry – Food pantries tend to be members-only, and often charge small amounts for their food – either per item or per visit – to contribute to the cost of purchasing stock. They are bigger than a community fridge and tend to offer a greater choice of products, sometimes buying in stock and taking advantage of larger food distribution networks, such as FareShare or HiS Church. They may also make up emergency food parcels. They are staffed, primarily by volunteers, and tend to be located in villages and small towns.
Community Supermarket – Like a food pantry, community supermarkets have a membership system that allows customers to buy food at heavily discounted rates. They also tend to buy in more food, as well as personal and household hygiene items and they also take advantage of food redistribution networks. Community Supermarkets often deliver other services, such as hot meals, cookery classes or personalised advice on tackling an individual's food insecurity and linking into wider support services. They may also make up emergency food parcels.  They are staffed, primarily by volunteers but sometimes have one or two paid members of staff, and are usually located in more built-up areas, like large housing estates or towns.
Food hubs in action
Since opening the first food hub in Thetford in November 2020, food hubs using a range of different models have opened across the county.
Watch the video below to see a number of food hubs in action and the difference they're making to communities in Norfolk.
What's needed?
Phase 1 of the project is nearing completion, but we still need your support to get our food hubs to the next level:
Open food hubs in harder-to-reach areas.
Kickstart the next phase of the Norfolk Distribution Hub, where surplus and donated stock are received and stored before being distributed throughout the county-wide network of food hubs.
Develop relationships with the Norfolk farming community, making sure surpluses end up on local people's tables.
How can I help?
We need Norfolk to help Norfolk. If you want to join this innovative project, please consider:
Food producers can help people on their doorstep by donating surpluses locally. Talk to 

Victoria 

to find out more.

Volunteer

your time at your local food hub.

Making a donation. We need funds that match the scale of the issue. Donate here.
If you can support us in helping to ensure no one in Norfolk goes hungry, then please get in touch.