Payroll Giving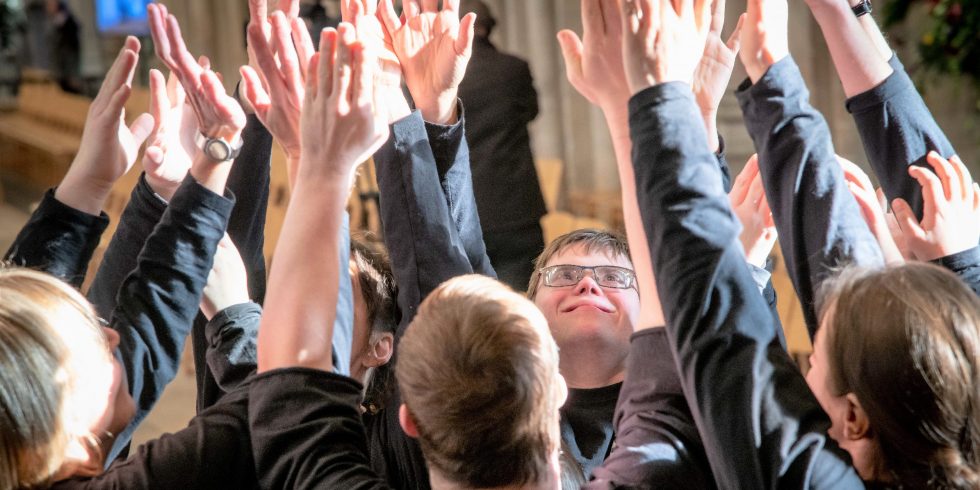 Enable your employees to give regularly to causes they care about through their payroll, helping them make a bigger impact in the community through tax-efficient giving.
Every UK employer can start a Payroll Giving scheme and is a hassle-free way for businesses to support their employee's giving goals. Simple to run and easy to set up, it provides charities with a regular income and gives employees a tax break on the donations they make. There are no admin costs to run the scheme; all donations are directed into your chosen fund.
We help connect Norfolk employees to local causes they are passionate about, supporting hundreds of small charities that work tirelessly to help those most in need. It can form part of your wider Corporate Social Responsibility (CSR) model, too.
The Norfolk Community Foundation is both a Payroll Giving Agency, managing the scheme, and a registered charity to which donations can be given.

It is cost effective and all funds raised in Norfolk are invested in the county, directed to where they are most needed.
Choose to support the Foundation's work across Norfolk generally or focus on one of our key areas:
The

Sir Norman Lamb Mental Health and Wellbeing Fund

supports children and young people struggling with mental ill health, learning disabilities or Autism.

Nourishing Norfolk

feeds Norfolk's future by helping to combat food insecurity and ensure that no one goes hungry.

Help

Vulnerable Families

by supporting vital community projects that help local families facing challenges to reach the services and opportunities they need.

Give to

Love Norfolk

to empower people to make change and take action by building stronger communities from the ground up through local spaces and services.

Support

Together for Women and Girls

and help take positive steps towards empowerment and opportunity for all.

Or choose to give

where it's needed most

, supporting the most urgent causes in Norfolk.
How does it work?
Payroll Giving is a government scheme that allows employees to donate their pre-tax pay, meaning you can donate more for less. For example, donating £10.00 will only cost a 20% tax-payer £8.00, a 40% tax-payer £6.00 and a 45% tax-payer £5.50. It must be paid through PAYE from someone's wages or pension. Payroll Giving is for most people in regular employment, receiving director's fees or a company pension, the simplest way to give tax-efficiently.
Not only is our sign-up super streamlined, but we'll be there helping you every step of the way:
Sign up for the scheme with Norfolk Community Foundation – we'll take care of the background admin.

Get your workforce excited about supporting great causes – we'll visit your workplace to explain the scheme and inspire your employees!
Choose your charities – employees can choose local key initiatives close to their hearts, or pick the charities they love.
Send us your donation – one payment, one remittance, once a month. Easy.
Get updates – when you choose to back our key initiatives, each employee will be updated on the difference their donations make on their doorstep!
What others say