Sustainable Development Goals – Connecting the Global to the Local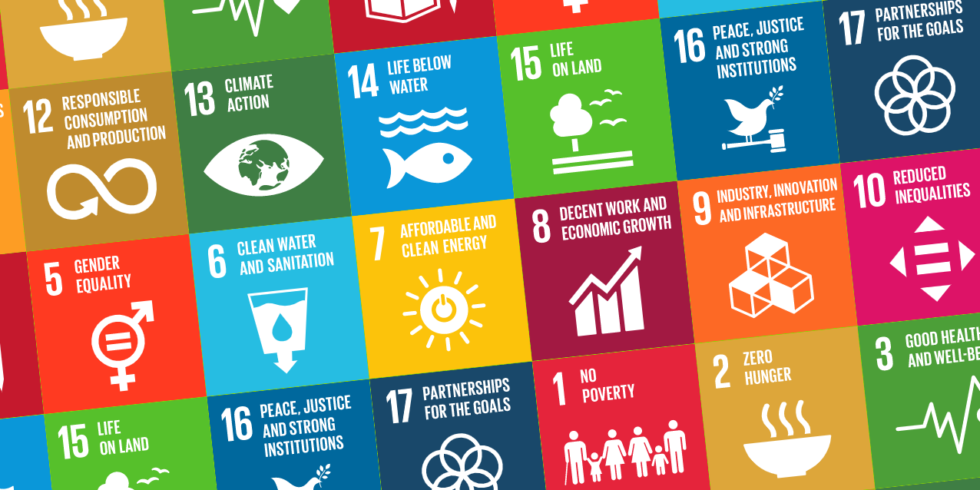 What are the Sustainable Development Goals?
The Sustainable Development Goals (SDGs) are a set of 17 objectives identified by the United Nations (UN) that together provide a shared blueprint for peace and prosperity for people and the planet, now and into the future. They recognize that ending poverty and other deprivations must go hand-in-hand with strategies that improve health and education, reduce inequality, and spur economic growth – all while tackling climate change and working to preserve our oceans and forests.
Along with all other UN member states, the UK is committed to the delivery of the SDGs across all areas of government and policy. The SDGs apply to all countries, with all sectors playing a role in supporting their delivery. The UK is responsible for achieving the Goals domestically and for supporting their attainment internationally. All sectors, including the third sector (charities, voluntary organisations, social enterprises and other not-for-profit organisations), have a responsibility to all people and the planet to deliver the goals.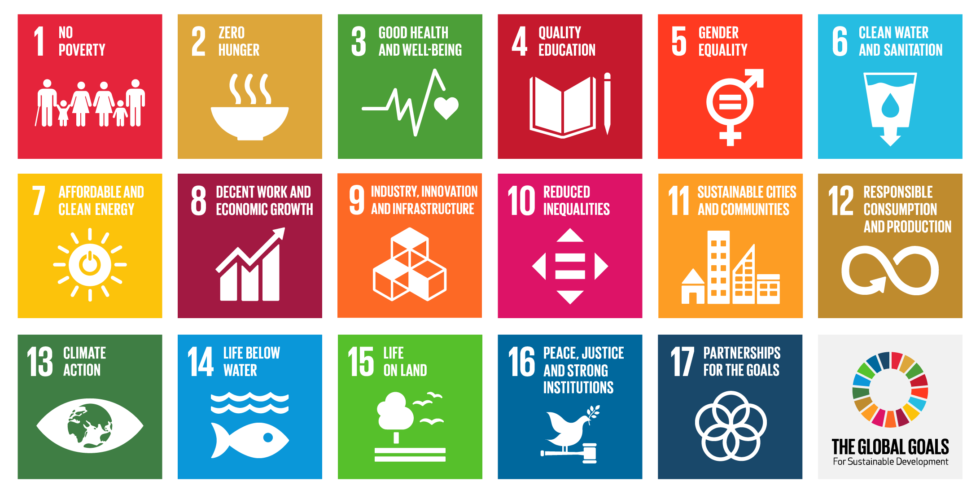 Thinking globally, acting locally
The sustainable development goals sit at the heart of the 2030 Agenda for sustainable development, which focuses on the 5 "P"s; people, planet, prosperity, peace and partnership. This goes hand-in-hand with the aims of UK community foundations.
Since February 2020, UKCF (the national network of community foundations) has been exploring how its network could approach the SDGs. In 2021, it made its first steps towards achieving the SDGs, publishing a report that looks at how the place-based community foundation model aligns with the SDGs.
There is no 'one-size-fits-all' solution towards sustainable development. Everyone shares a responsibility to meet these goals, whether they are working as an individual, a community, an organisation or a government. For most of us, this means doing what we can locally to make an impact globally. For organisations like community foundations, this means empowering communities to take action.
Norfolk Community Foundation and the Sustainable Development Goals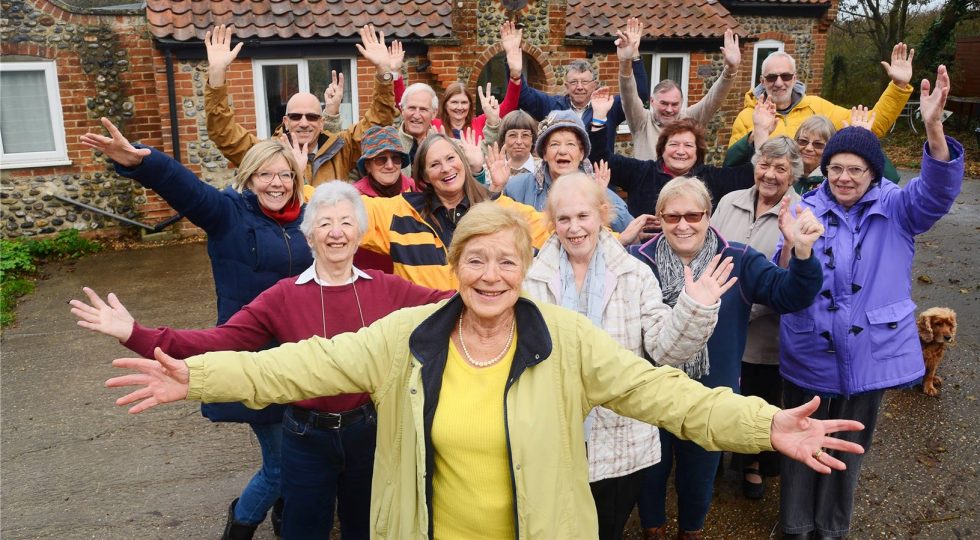 Working with the Norfolk Community Foundation helps Norfolk communities to take action. Engaging with the SDGs at a local level gives communities power to face up to the global issues facing humanity in real and meaningful way. The SDGs may be global, but it is essential to remember the essential message: no one should be left behind. A rising tide lifts all boats, and by working locally we can have a global impact. We see local action taking a stand on global issues every day at the Foundation.
But we do more than just see: we also do. We give funding to empower communities. We organise pro bono support through local businesses. We convene with communities and provide targeted funding to address the development goals communities have. And we do this within the global framework provided by the SDGs.
The Sustainable Development Goals in action
The while each of the 17 SDGs has a specific aim and outlook, the fact that there is significant overlap between the goals when individual issues are examined should not be ignored. For example, The Burrell Shop exists to provide affordable food to people in Thetford, clearly fitting in with Goal 2: 'Zero Hunger'. But it also addresses several other Goals:
Goal 1 – No poverty
Burrell Shop members have the opportunity to access a range of poverty-fighting services, such as fuel vouchers and free food. They can also be put in touch with other local organisations, such as the Citizen's Advice Bureau, who can help provide solutions to difficulties members may be facing.
Goal 3 – Good Health and Well-being
The shop advises members on healthy eating and provides healthy choices to people.
Goal 8 – Decent work and economic growth
Two members of staff were employed at the shop as part of the Kickstart scheme to get young people into employment.
Goal 10 – Reduced inequalities
The shop helps to promote social and economic inclusion for all through the equitable provision of food.
Goal 11 – Sustainable Cities and Communities
The shop addresses the lack of affordable food outlets and the restrictive range of healthy choices available within their community. It makes the community more resilient, secure and sustainable.
Goal 12 – Responsible Consumption and Production
Members of the Burrell Shop are provided with food that is sourced sustainably and responsibly, lowering ecological impact. Local farmers and companies donate surplus produce that would otherwise go uneaten.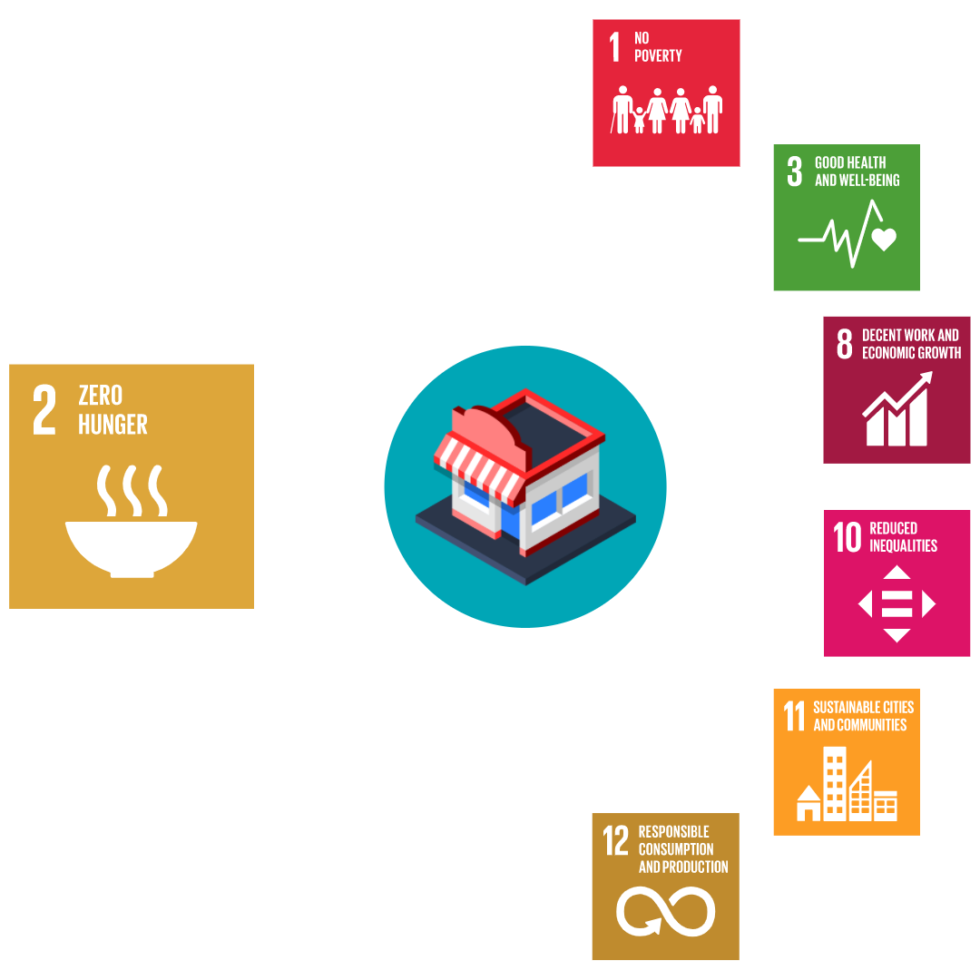 The 2030 Agenda
As a community foundation, we will aim to:
innovate and set an example for working towards the SDGs
set the tone and direction of the SDGs in Norfolk's third sector, and act as a catalyst to achieving the goals in our county
embed the SDGs into our missions and strategies
approach the SDGs in a way uniquely tailored to the needs of our local communities
align our grant-making with the SDGs
convene conversations with donors and community groups to discuss approaches to tackling the SDGs
utilise the SDGs to ensure that our investments align with the activities