Community Research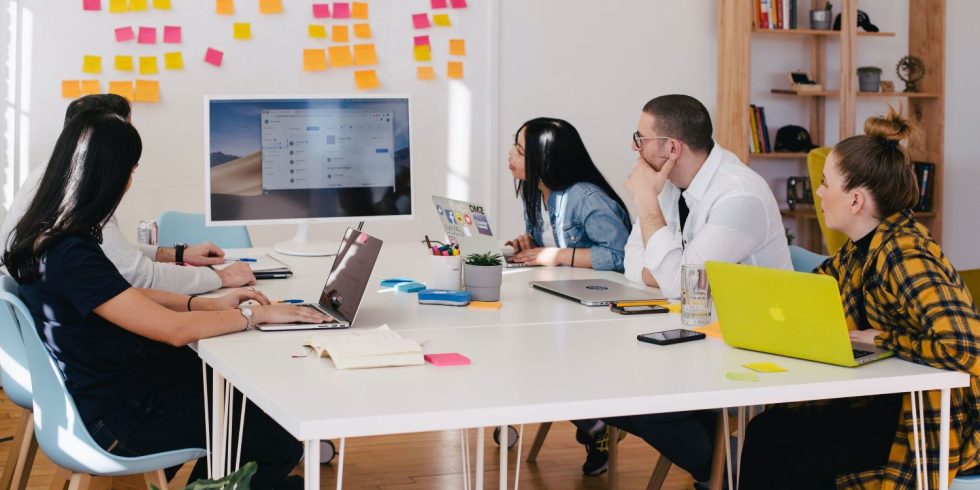 At Norfolk Community Foundation, we are committed to rooting our work in a deep understanding of local communities. All too often, we see services being designed or policies introduced, without a real understanding of people's lived experience and without capturing their ideas about the change that is needed. This results in 'hidden' needs being missed and fails to fully harness the skills, knowledge and capacity that exists in our communities.
Over our years of grant making, we have developed a detailed knowledge of Norfolk's communities, their needs and assets. We now want to start being more focused in our community conversations to broaden and deepen our understanding.
We are building a new capacity around community research to support this, and our approach will include:
Adopting the principles of asset-based community development – building on the assets and strengths that already exist in an area.
Basing our work on detailed insight into what's wanted and needed in a local community – not jumping to solutions from a set of assumptions or limited data.
Co-producing specific delivery approaches with people and organisations that are rooted in their local area.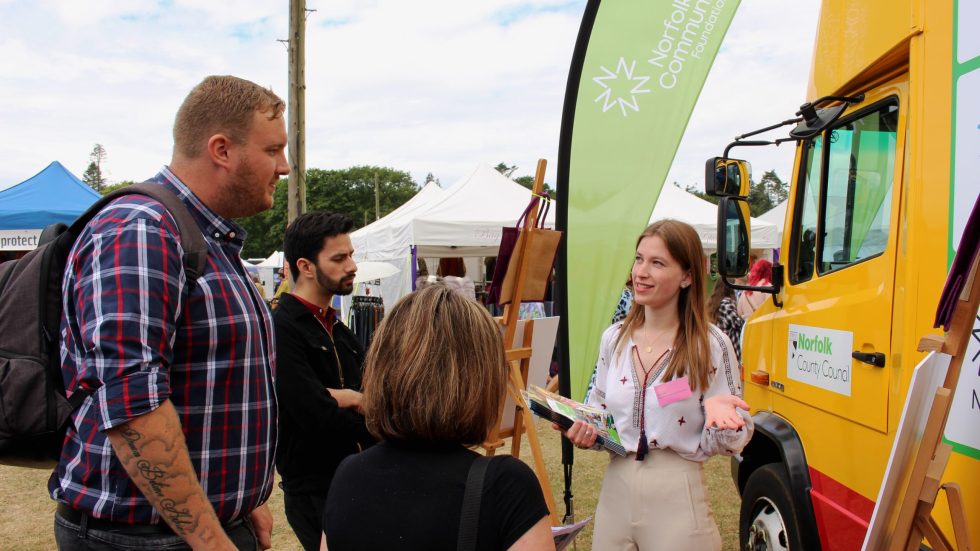 Our work supports both national and local research priorities and includes: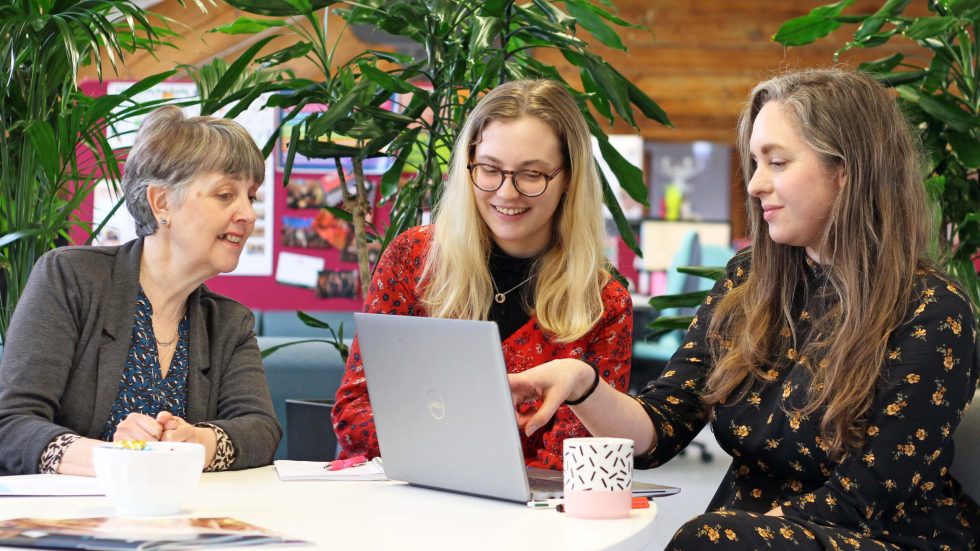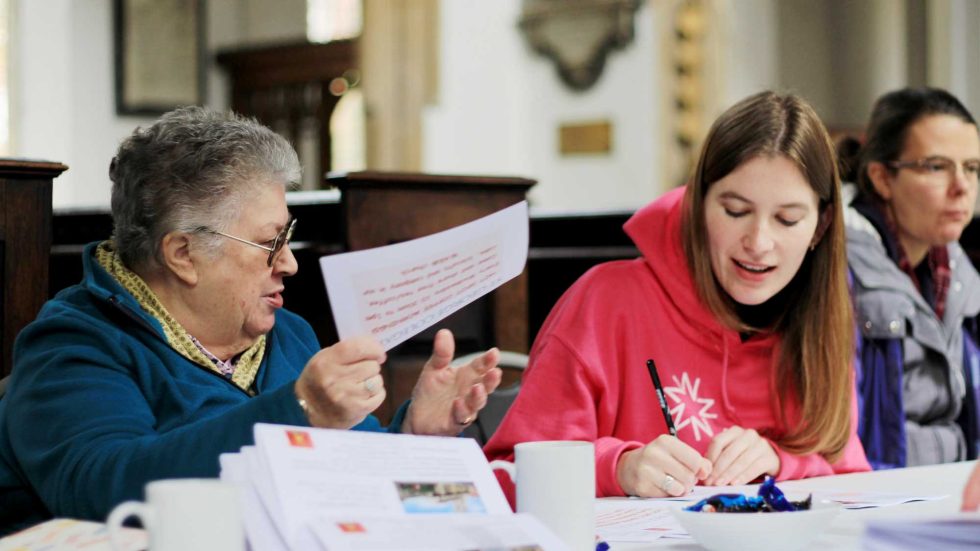 UK Research and Innovation (UKRI) – Community Research Network programme
We are one of 25 areas selected from nearly 300 nationally by UKRI to pilot new approaches to involving communities in designing and conducting research to understand and share insight into their local area. Over six months from March to August this year, working in partnership with The Feed and Shrublands Youth and Adult Centre, we will be finding out:
How to build the knowledge, skills and capability of people with lived experience to design and conduct research.
What issues local communities feel are most important to them and how community-based research could help us to collectively understand them better.
How we can link the insight generated through community research to influence local funding strategies and the design and delivery of services and programmes.
Norfolk and Waveney Integrated Care Board (ICB) – Research and Engagement Network Development (REND)
Norfolk and Waveney is participating in NHS England's Research and Engagement Network Development (REND) programme. The programme has awarded £1.6m across 17 areas to facilitate and promote research, use research evidence and involve diverse communities in the development of health care provision. Norfolk and Waveney's project is focused on the coastal communities of Great Yarmouth Borough and Waveney. Norfolk Community Foundation is managing the distribution of grant funding to the voluntary and community organisations participating in the programme and co-ordinating activity with Suffolk Community Foundation for communities in Waveney.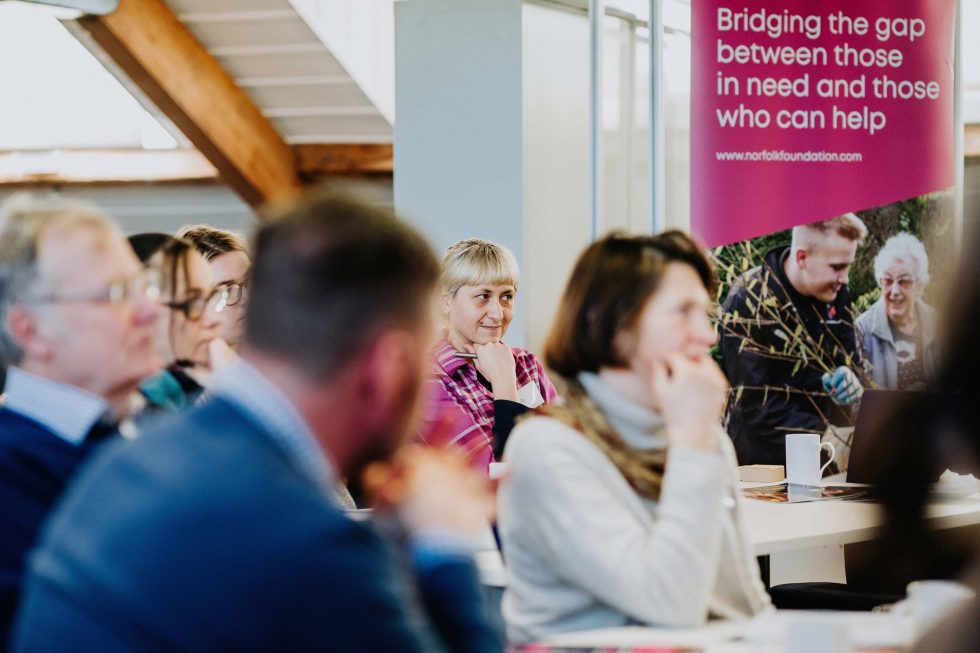 Future areas of work
In summer 2023, we are hosting two Master's students from the University of East Anglia's School of International Development for eight-week placements. The students will be carrying out qualitative research focused on the impact of the cost-of-living crisis (one year on from our previous research) and provision of skills support in Norfolk.
In autumn 2023, we will have the opportunity to submit an application to the next stage of UKRI's Community Research Network programme which, if successful, would support the growth of our community research activities over the following three years.