Leave a legacy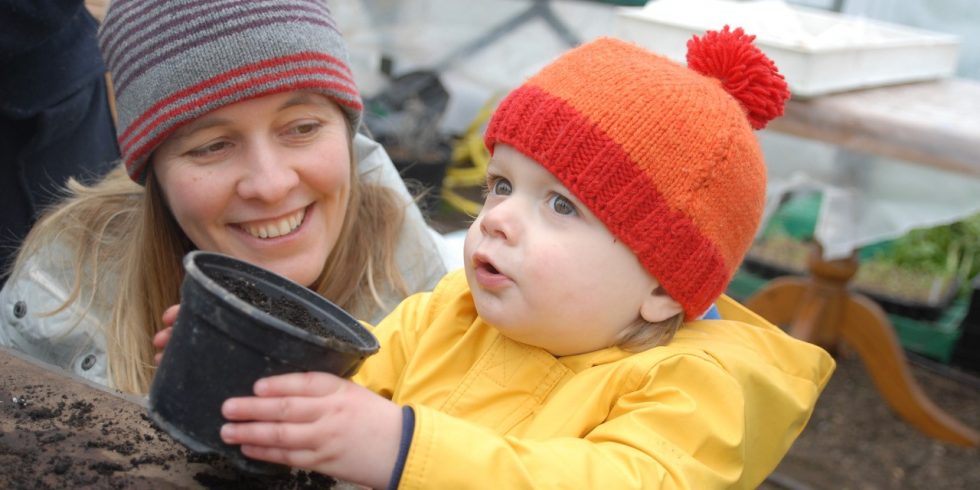 Can we help you write the final chapter in your autobiography?
Has there been a particular cause you've always been passionate about? Perhaps you have an interest in environmental issues or supporting those living with mental ill-health, or you want to help give our children and young people the best possible start in life? Leaving a gift in your will is a way of creating something of real and lasting value to local people for generations to come – and asking for donations to be made at a funeral or memorial service is another way to commemorate a loved one's memory. We use our unrivalled local expertise to help target the investment and ensure that it creates the greatest possible outcomes for the people you want to reach.
You can see below just some of the legacies that have been left to us and the difference they are making to lives across Norfolk.
Creating skills and employment opportunities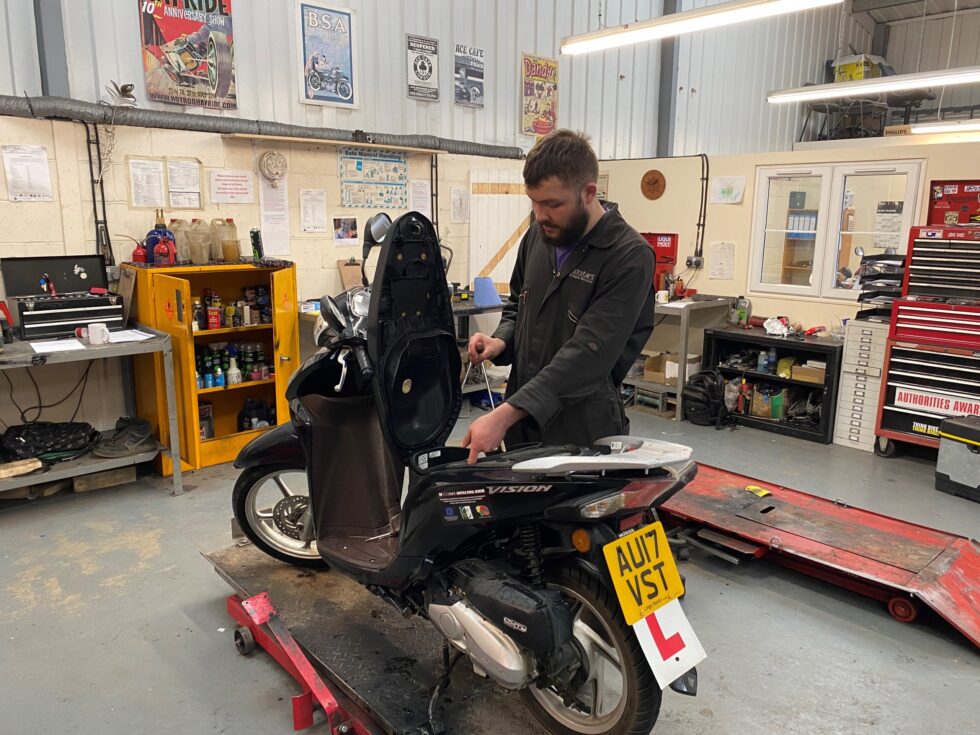 The J P Blanch Fund was created in 2010 in memory of a local vintage car enthusiast James Blanch, serving as a lasting legacy to the industry he was so very passionate about.
Since its launch in 2010, the fund has provided dozens of apprenticeship and engineering opportunities across the county. More recently, the fund has adapted to a rapidly changing technological landscape, now also considering grants to local charities and community groups to support the growth of electric vehicles and agritech.
"Leaving school was a daunting prospect as I really didn't know what I wanted to do. I saw an advert for an Apprenticeship in Motorcycle Engineering at Kickstart. I was so pleased when leading up to the end of my Apprenticeship, Kickstart offered me a job as a Junior Technician and I will also be trained to become an MOT tester and a mobile technician. I am very grateful to the J P Blanch Fund for assisting me."
– Jack, Kickstart mechanic
Sewing the seeds for future generations
The climate crisis presents real threats to communities in Norfolk. Threats that communities face include the impacts of the climate crisis itself, such as flooding and heatwaves, as well as the impacts on the local economy in terms of jobs and agriculture.
The Greening our Communities Fund was established in 2021 as a result of a legacy gift to help local communities tackle climate change through community activity. From turning land over to community use and making village halls more energy efficient to monitoring wildlife and maintaining woodlands, people in Norfolk are working together to reshape their local areas, improving quality of life and standing up to the climate crisis.
Grants awarded from the most recent rounds enabled a range of community projects including to the Norwich African Community Association to encourage kids to get involved in organic growing on their shared allotment, Banningham and Colby Community Hall who have been able to beat the cold weather and cut carbon with new cavity wall insulation, and Sparham Parish Council who created a 'wildlife corridor' between local wildlife hotspots.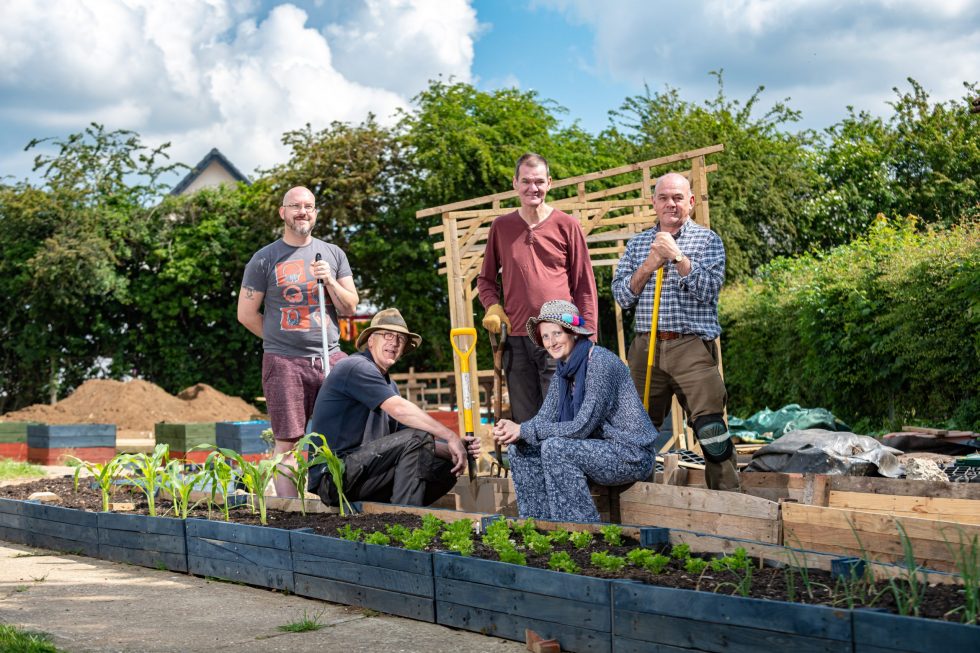 Offering unpaid carers a better quality of life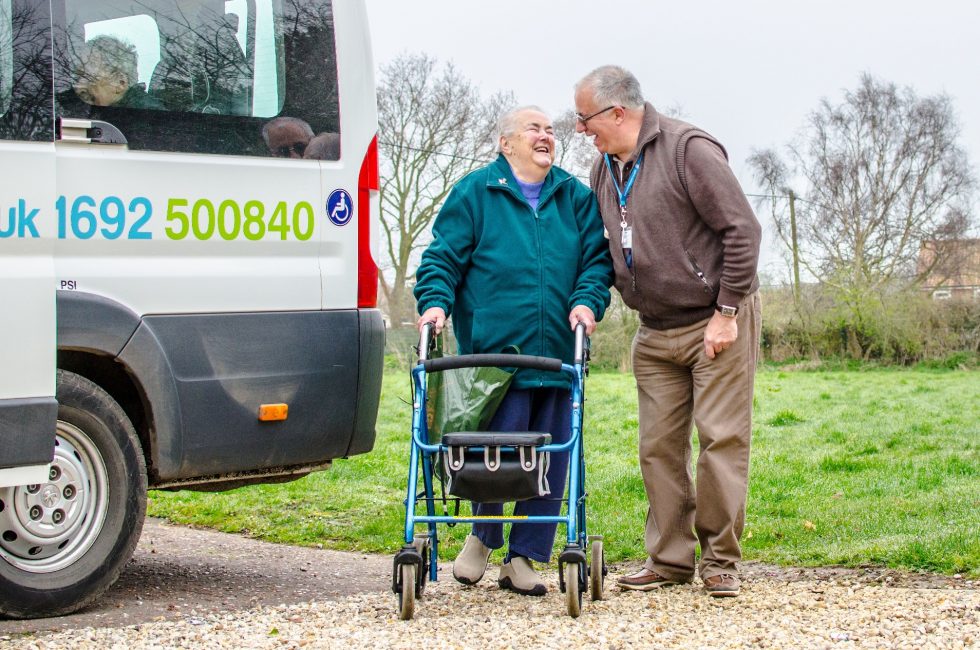 The Millenium Trust for Carers was established to give financial and practical help to unpaid carers in their crucial and often undervalued roles. Since first being created, the Trust has been supported by a number of gifts in wills, with many of the people giving being those who benefitted from the support in their lifetime.
The Trust aims to offer unpaid carers, including young carers, a better quality of life through helping to fund household equipment such as a washing machine or fridge/freezer, a holiday, short break or outing to help relieve the pressures of caring, home improvements such as carpets or furniture, and towards a personal hobby, pastime or leisure activities.
"I have felt very alone during the last 8 months, and to have experienced such support via your generosity, has brought so much appreciation. It has lightened my load and brightened my life considerably to be supported by people I don't know who care enough about the position that I and so many others find themselves in."
– Jane, unpaid carer
Feel inspired?
Leaving a legacy can be a reflection on your life, your values, and your experiences. We want to hear about the things you've been passionate about in your life and help you continue that into the future. If you're interested in leaving a gift in your will, then please get in touch and let us help you write the final chapter in your autobiography.
Although we would always advise you to speak with your legal advisor, with help from our legal partners, you can download below some suggested wording that you could include in your will.