Be Ready 2…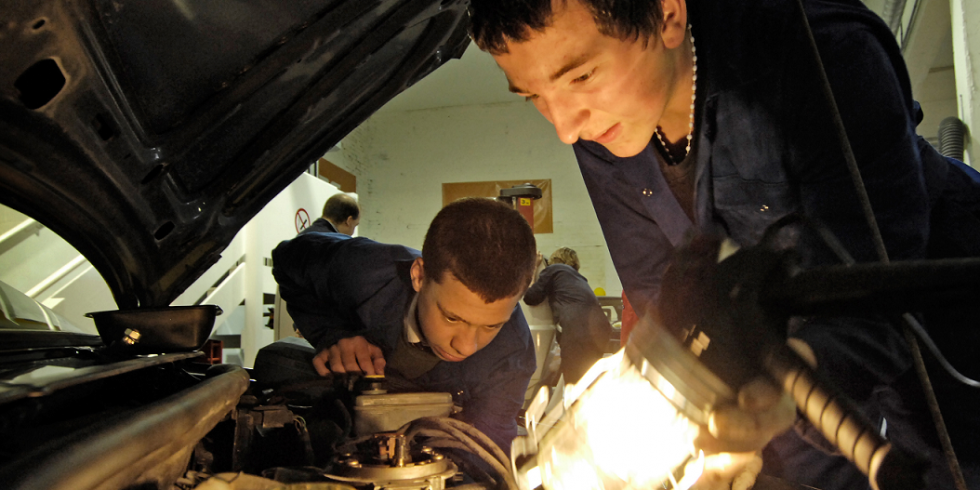 At Norfolk Community Foundation, we're partnering with East Coast College to help you 'Be Ready 2' take part in work-based opportunities, such as volunteering, work placements and paid employment.
We've been connecting with local businesses and top Norfolk employers to build opportunities for people all over Norfolk, especially those furthest from the workplace. This project aims to get you from where you are to where you want to be. Take a look below, and see how YOU can 'Be Ready 2'…
Be Ready 2… Interview!
It can be hard to know what to expect from a job interview. You might never have attended one before, or not had one for some time. To help give people trying to access work a helping hand, we asked employers across Norfolk for their top tips and advice. Below are a series of short interviews with local employers, talking to Philanthropy Advisor, Lauren, about how you can prepare for the big day.
Flagship Housing
Lauren is joined by Anna Tanner and Kieren Buxton from Flagship Housing. The company employs hundreds of people in the East of England, including apprentices.
Aviva
Lauren is joined by Steve Burton from Aviva. For over 300 years, Aviva has been employing people from Norfolk. A wide range of roles are available, including customer service.
Atkinson Moss Recruitment
Lauren is joined by Graham Moss from Atkinson Moss to discuss what recruitment can offer you. Recruitment firms can be a great way to find a job that matches your skills.
Warren Services
Lauren is joined by HR Manager Estee and apprentice Rob from Warren Services (an engineering company). Learn more about what to expect when you go for an interview and how you can give a good first impression.
Adnams
Whilst exploring the shops, hotels, offices and breweries of Adnams in Southwold, Lauren is joined by HR Manager Kelly and former apprentice Lewis to learn more about what apprenticeships and how work experience can give you an advantage at interview.
Are you feeling Ready?
Now you've had a chance to learn more about reaching your goals, why not take the first step by checking out the Inclusive Economy Project Gateway?
What is the Inclusive Economy Project Gateway?
The Inclusive Economy Project Gateway is an online Portal that enables people to register their details for support then matches them up with the right local organisations who can provide the services and help they need.
By doing so individuals seeking the type of support you can provide in their local area will automatically be matched to your organisation.
Simply click here to get started. If you join the gateway, you will:
Get instant results of local organisations who can provide the support you need.
Have the choice to contact an organisation directly, or be referred discretely and quickly via the Gateway
Receive the support you need in a way that best suits you.
What is the Inclusive Economy Project?
The aim of the Inclusive Economy Project is help people who are furthest away from the workforce access support and to take part in work-based opportunities in areas such as volunteering, work placements and paid employment.
The Inclusive Economy project is a partnership programme including DIAL Great Yarmouth, Action Community Enterprises CIC (ACE), Future Project, Access Community Trust, and The Royal Association for Deaf People.
This opportunity has been made available by the Inclusive Economy Project which is funded by the UK Government through the UK Community Renewal Fund. 
The UK Community Renewal Fund is a UK Government programme for 2021/22. This aims to support people and communities most in need across the UK to pilot programmes and new approaches to prepare for the UK Shared Prosperity Fund. It invests in skills, community and place, local business, and supporting people into employment.
Thank you to East Coast College for partnering with us to deliver this project.
If you wish to register your service to allow people seeking support to discover what you have to offer, please click here.

Discover more about how Norfolk Community Foundation helps people develop the skills they need to take their next steps towards employment in our latest report: Let's get to work: Supporting skills development together in partnership with local charities.