Funding & Support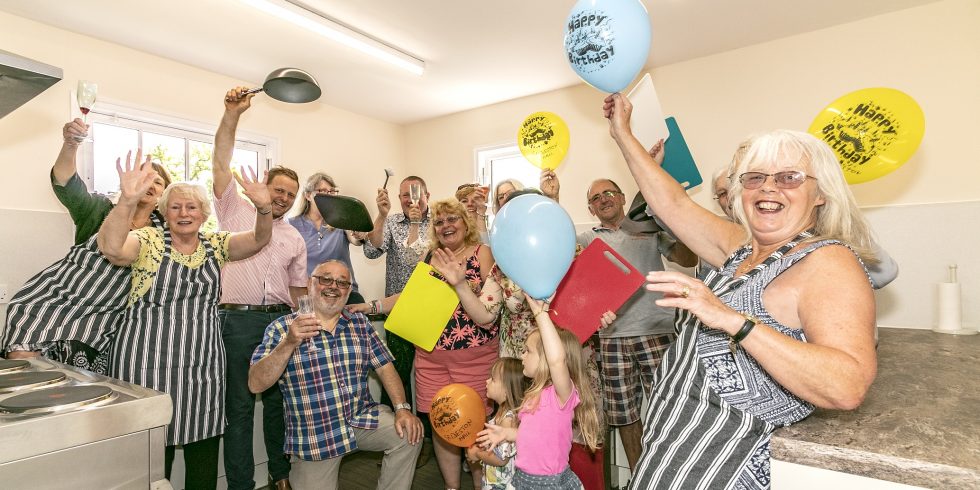 How we can help you make great things happen in your community
We offer a range of funding and support opportunities for voluntary groups and charities doing great work across Norfolk.  We aim to invest in genuinely good ideas led by local people that make a real difference in our communities.
We award grants through a range of different Funds in partnership with local philanthropists who want to make a difference in their local community.  Our partners may be individuals, families, businesses, charitable trusts or other organisations who believe that our local charities and voluntary groups have a vital role to play in improving quality of life and increasing opportunities for Norfolk people.
Many of our partners are able to offer time and expertise as well as funding, so while grants are vital, we can also help in other ways – for example through training, links to free professional skills and our online community help hub.
Who can apply
We mainly offer funding and support for constituted voluntary and community groups and charities, and also offer a limited number of opportunities for individuals. Our Funds each have specific criteria and priorities, but all aim to meet need and address disadvantage in our communities.
You can see detailed eligibility criteria in the Guidance & Resources section of our website, and Frequently Asked Questions (FAQs) for each stage of the application process.  Each of our Funds will have a specific webpage for information, and in most cases a link to apply online.  Opportunities will vary throughout the year, and our team will be happy to discuss your plans at any stage.
Explore our current funding and support opportunities below – you can also sign up to receive our regular e-bulletin to keep you up to date with the latest news and Fund deadlines at the bottom of this page. 
New to applying for grants?  We can help.
Are you applying for the first time?  Not sure if your group is eligible to apply, or what you can apply for?  Or maybe you'd just welcome a chat before you get started.  Whatever stage you're at there are lots of ways the NCF team can help you.
Have you received funding or other support from NCF already?
We can offer lots of tools and resources to help you shout about it!  We're keen to keep in touch and hear about how your work is progressing – whether things are going well or you've hit a problem, we can advise you at any time.
Get in touch – you can call us on 01603 623958 or email grants@norfolkfoundation.com at any time – our Programmes Advisors are available Monday – Thursday 9am-5pm, Friday 9am-4pm
Book an online slot to talk through our funding opportunities, or discuss an existing grant – you can book an online one-to-one through Eventbrite.  Slots are offered on the first Thursday of each month –click here to book your place
Visit the Guidance & Resources pages of our website – here you'll find a step by step guide to making an application, from planning your project to receiving your grant and telling us about your progress. You can also download our logo, and get ideas and content for your website, social media and publicity.
Explore our current funding and support opportunities