Peter raises an amazing £1,005 for local mental health support!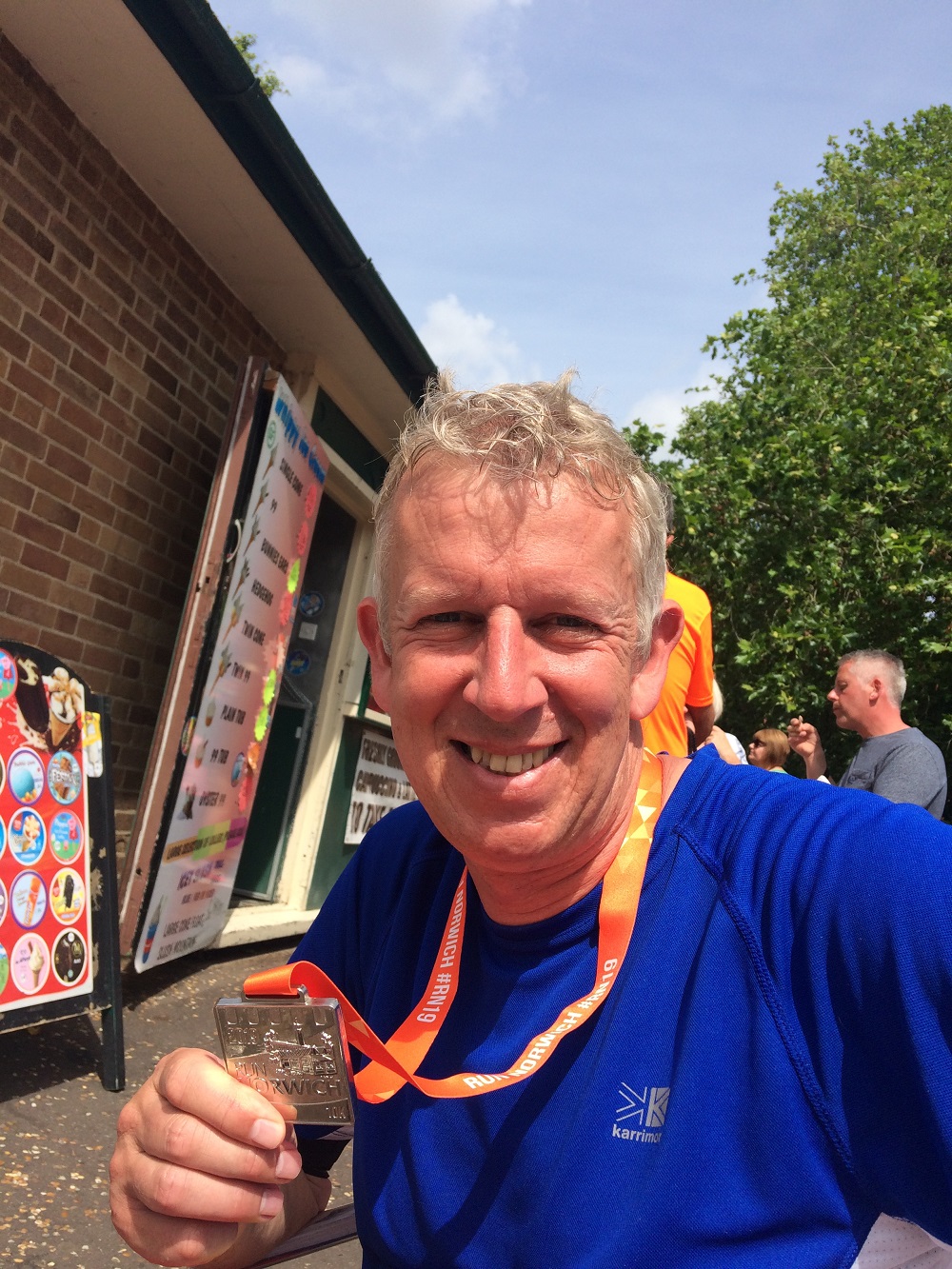 We're delighted to report that Peter Daines of Handelsbanken completed Run Norwich on Sunday, achieving a personal best and raising vital funds for Norfolk Community Foundation's Mental Health and Well-being Fund to support some of the most vulnerable people in Norfolk. Run Norwich, the annual 10K road race taking place in the heart of the city centre, attracts thousands of runners each year. The route passes some of Norwich's most iconic landmarks including Norwich Cathedral and Castle and The Forum.
Peter's achievement will help provide vital funding to support local mental health support services. Approximately 1 in 4 people in the UK experience a mental health problem each year, and local mental health services are under huge pressure, with youth services particularly failing to meet demand as statutory support is limited to those in the most severe circumstances. Norfolk Community Foundation is working together with local charities and groups to run a range of innovative and vital projects to tackle these issues, which the funds raised by Peter will support.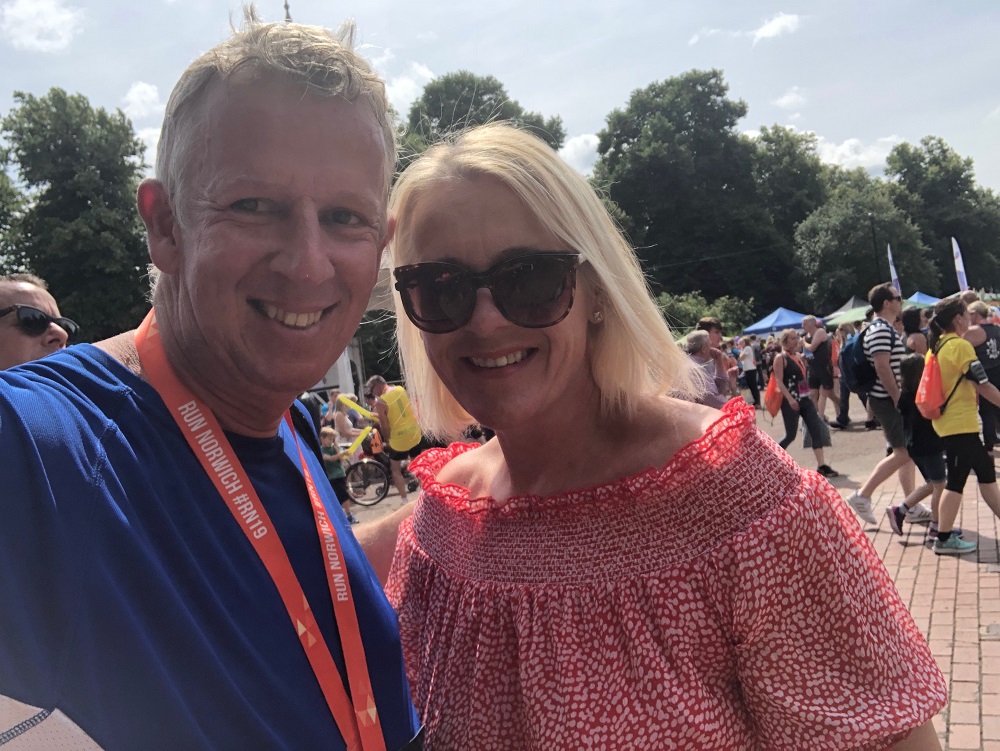 Peter describes his experience of Run Norwich:
"The Race Day itself was an amazing experience with 7,000 people taking part. I really felt that I was part of something special and the support from the volunteers and crowd was heart warming and definitely a help when I was starting to flag. I hadn't quite realised how hilly Norwich is and especially Rose Lane! It never seems so bad when I am driving up it in my car!!
Whilst flagging towards the end, with all the support on the roadside and in the knowledge that so many people had made the effort to sponsor me, it definitely helped to see me through to the finish.
I do feel very proud of the achievement in finishing the Race and especially that my efforts have led to raising so much money. Having seen the work of Norfolk Community Foundation, the money raised will do so much good for the people locally that really do need our help.
I would urge anyone who is considering taking on a personal challenge to consider sponsorship too."
Many congratulations to Peter!
Want to make a difference to local lives?
If you'd like to take on a similar challenge to help your local community and change lives we'd love to hear from you. Contact us on 01603 623958 or shinebrighter@norfolkfoundation.com