City Response Centre provides a Safe Haven assisting those in need in the Norwich nightime economy.
City Response runs a project known as 'Safe Haven' which provides a volunteer support service in the centre of Norwich on Friday and Saturday nights.
Trained volunteers are deployed to help those most at risk on the streets of Norwich, including rough sleepers, homeless people, those in need of medical assistance, and any vulnerable adult deemed at risk such as lone females whether through alcohol/substance misuse, assault or domestic abuse.
The volunteers are able to respond appropriately to situations that arise, and their involvement can help to avoid a serious situation developing. A hot drink and clothing is available to those who need it, which during cold conditions can be vital.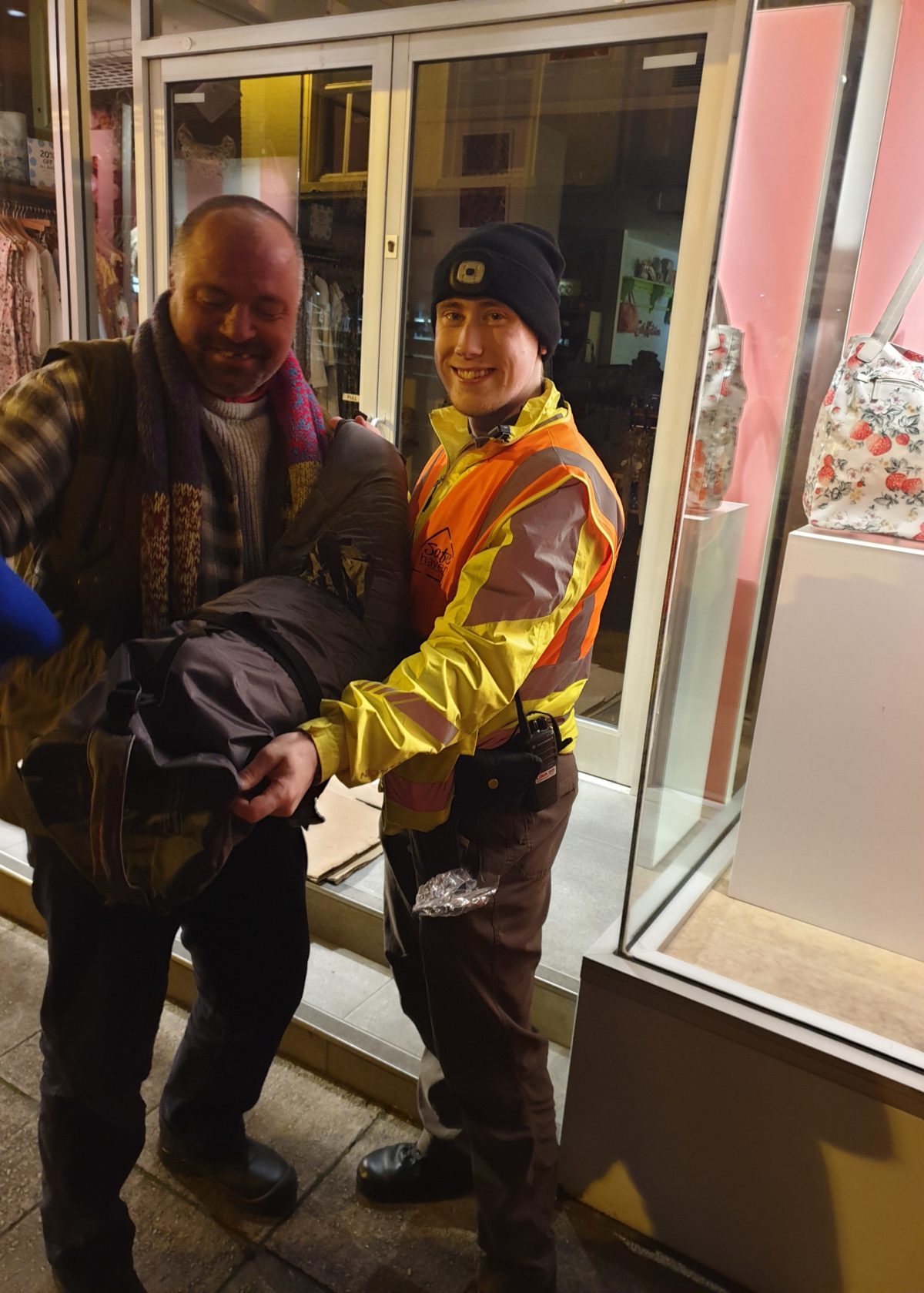 Between April 2017 and March 2018 the Safe Haven saw a footfall of over 2400 people during the weekends with referrals being made from members of the public, street pastors, police and club door staff. They have provided 854 hours of support, handing out 2944 hot drinks and administrating first aid to 185 individuals, an increase from the figures seen in 2016-2017.
Many homeless individuals benefit from City Response like Stan who was sleeping rough in the early hours with below freezing temperatures outside the doorway of the Castle Mall.
Stan was sleeping with only bin bags wrapped around him leading to a concerned member of the public contacting City Response. Staff found Stan and supplied him with a new sleeping bag, clothing, hat, gloves, a hot pot noodle and even some chocolate. He was in tears over the concern and all the support he received. In addition staff guided him on how to access crucial necessities like food and hot showers.
Whilst some are new to the service, others are aware and use it more regularly like Abdi who struggled to keep up with rent payments and found himself in a very difficult situation.
"He did manage to get bedsit accommodation in the city and building work but on a zero hours contract and the work dried up as did the money so he is back on the streets as he couldn't pay rent."
City Response offers a sense of stability when some feel there is none and Abdi has been supported over the last few years. Thanks to the dedication of the team the service gives a strong foundation of reliability to people in need in an otherwise uncertain environment.