Norfolk at its best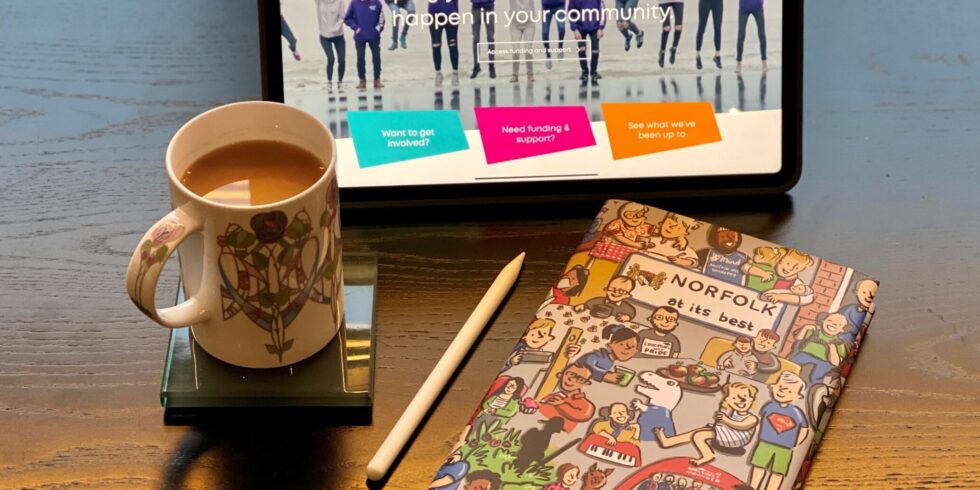 Are you interested in seeing the breadth of inspirational community work in Norfolk? 'Norfolk at its best' is an illustrated book that has been produced to help shine a light on local charities and community groups in Norfolk.
'Norfolk at its best' features nearly 100 groups in Norfolk with pictures of their work and inspirational quotes. Each page gives a snapshot of just some of the stories that demonstrates the richness in ideas and aspiration in local communities, and the deep understanding of the issues local people can face. Some of the charities featured include SENsational Families, who provide support services and training for families with special educational needs and/or disabilities, the Daisy Programme, supporting men and women living with or who have been affected by domestic abuse, and the Matthew Project, supporting people impacted by drug and alcohol related issues.
The book has been put together by Kevin Keable to help give back to the community by raising vital funds and awareness of the people and organisations representing Norfolk at its best, having previously been involved in fundraising for local charities and recognising the impact of the Covid-19 pandemic on the charity sector, from rises in cases of domestic abuse, those struggling with mental ill health, isolation and increased use of food banks.
"Across Norfolk, local charities and community groups are working tirelessly to provide care, support and companionship to those of us most in need. At the Foundation, we are inspired every day by the compassion and commitment of these vital groups, and we're delighted to shine a light on just some of their amazing stories in this book."
Claire Cullens, Chief Executive of Norfolk Community Foundation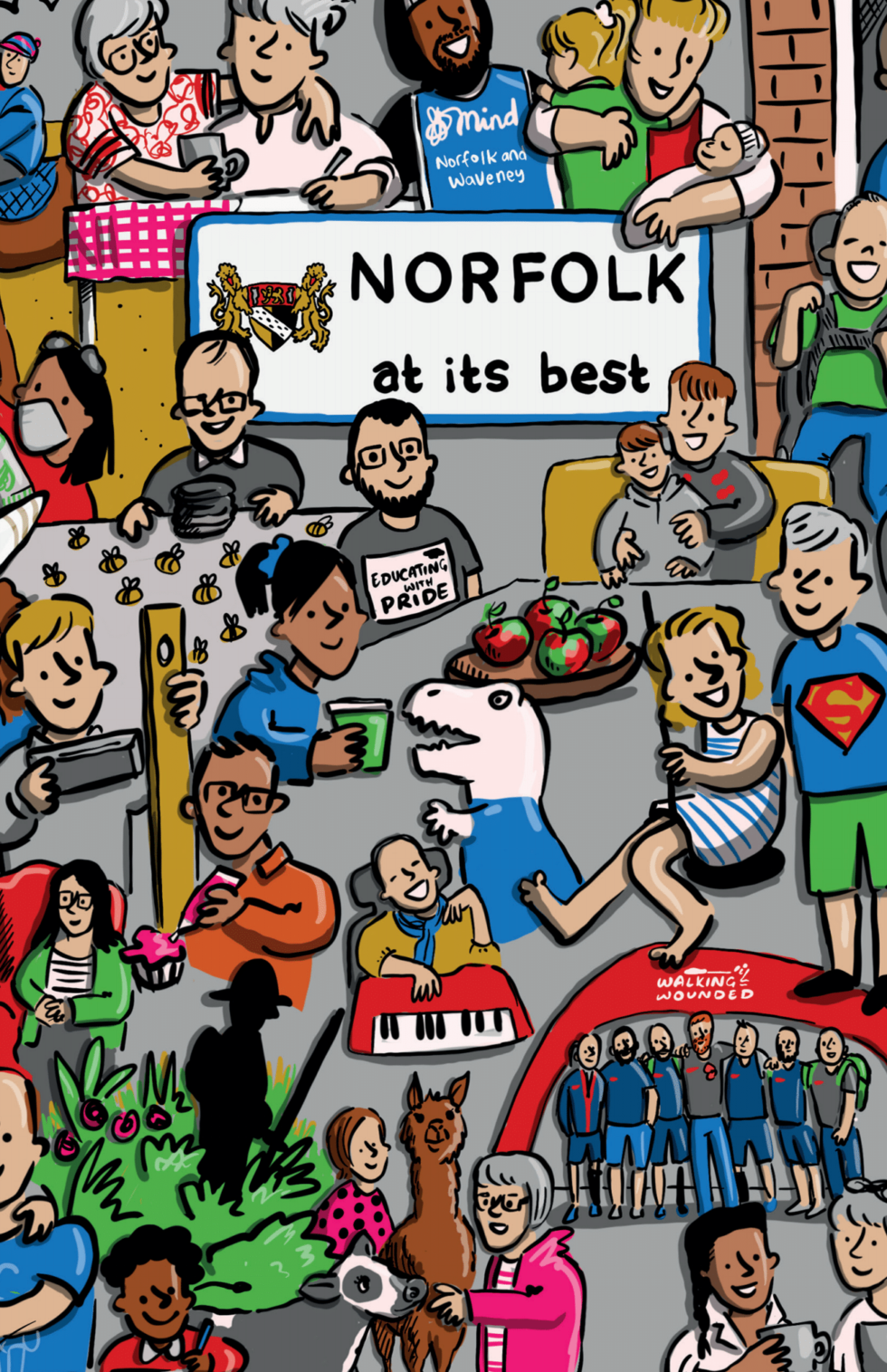 How can I purchase a copy?
To purchase a copy of 'Norfolk at its best', please complete the form below, making sure to confirm the amount of copies you would like to buy. If you would like to purchase more than 6 books, please contact us before placing an order by emailing shinebrighter@norfolkfoundation.com.
Alternatively, copies can be physically bought from The Book Hive, Jarrolds, West Norfolk Deaf Association Book Shop in Downham Market, Green Pastures Bookshop in Dereham, New-U and The Matthew Project.
Each book is sold for £15.00, with postage and packaging being an additional £3.20 for up to 3 copies and £6.40 for up to 6 copies. If you would like to collect your copy instead of getting it posted to you, this can be done from Norfolk Community Foundation's office at St James Mill, Whitefriars, Norwich NR3 1TN. Please indicate on the purchase form if you would like to collect instead of paying for postage and packaging. As all costs have been covered for producing the book, 100% of sales goes to support the work of Norfolk Community Foundation.
Please make sure to include your name and postal address on the form as these will be provided to Kevin Keable who will then send out your purchase to you. By completing the form, you consent for us to share your details with Kevin Keable for the purpose of posting out your book.
Example costs:
| | | |
| --- | --- | --- |
| Number of copies | Collection | Including delivery |
| 1 | £15 | £18.20 |
| 2 | £30 | £33.20 |
| 3 | £45 | £48.20 |
| 4 | £60 | £66.40 |
| 5 | £75 | £81.40 |
| 6 | £90 | £96.40 |
Purchase Norfolk at its best
Please select from the options below for the number of books you'd like to purchase and whether you wish for it to be delivered to you by post or collected from Norfolk Community Foundation's office.