Norwich City Football Club continues charity support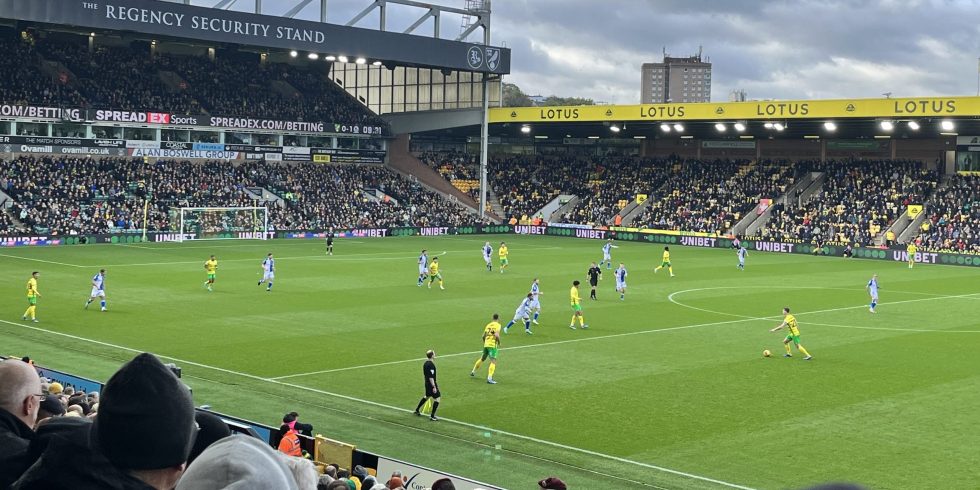 Norwich City Football Club continues its previous support of Norfolk Community Foundation by donating over a thousand tickets to local charities.
Building on a partnership established last year between the Foundation and Norwich City Football Club, hundreds of local families were given free tickets at the beginning of November to watch the Canaries battle against Blackburn Rovers at Carrow Road.
A year after first being given the opportunity – also to a match between Norwich City and Blackburn Rovers – nearly 1,500 free tickets were again distributed through the Foundation to charities in its Nourishing Norfolk Network and the Sir Norman Lamb Coalition for Young People, reaching vulnerable people across the county, from families struggling with the cost of living to young people struggling with their mental health.
The Nourishing Norfolk Network, which currently comprises of 22 food hubs across Norfolk to provide affordable and accessible food to those who need it most, sent the offer out to its members, enabling families who would otherwise struggle access to a rare experience.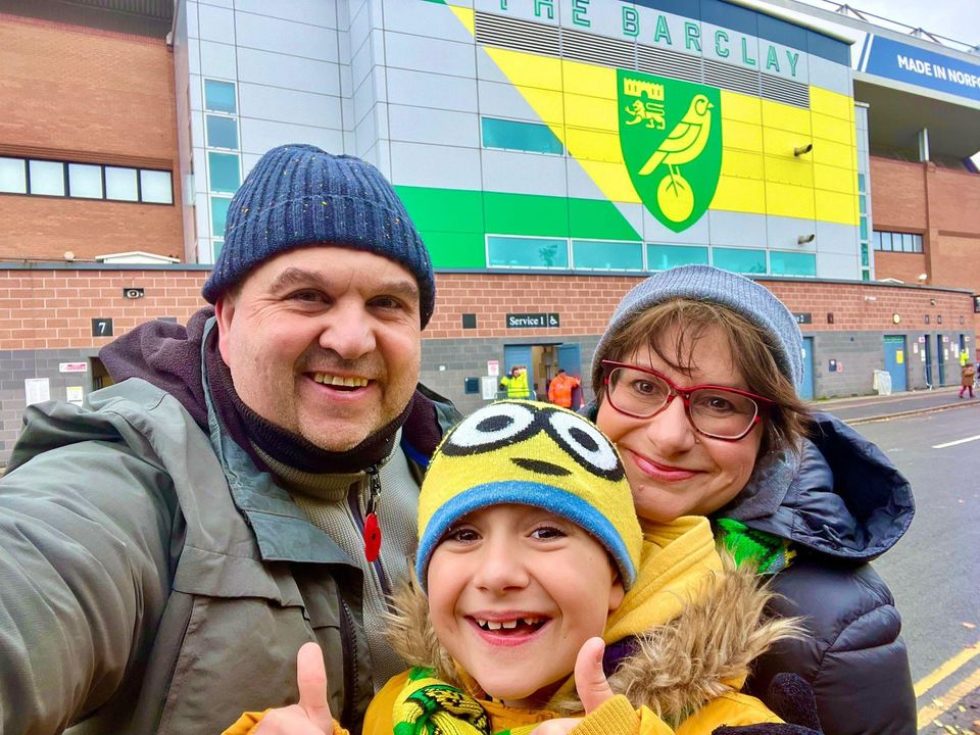 The Pantry, Kenninghall, was one of the food hubs that were delighted to be given the opportunity to distribute free tickets to its members:
"The Pantry was a buzz with excitement this morning listening to members telling us about their day yesterday.
One member lost his wife last week and said it was a much needed break from reality for him. He went with his grown up son who lives with him and has never been to NCFC before.
We also gave a grandma football tickets. She is single and her 6 year old grandson lives with her and life is tough. She was moved to tears. She was absolutely overwhelmed. Never would they be able to do something like that.
Thank you Norfolk Community Foundation for making this happen."
– The Pantry, Kenninghall
The Sir Norman Lamb Coalition for Young People also distributed tickets amongst its 53 members. The Coalition supports voluntary and community based organisations in Norfolk working with children and young people around their mental health and wellbeing, along with those with a learning disability or autism, and was able to distribute the tickets out widely to local young people and their families.
West Norfolk Carers, who support unpaid carers, was one of the grassroots charities to take part in giving local young people this exciting opportunity, and, in particular for its young carers, a much needed respite from their caring responsibilities.
"I am pleased to tell you around 12 families took this offer up and around 46 young carers had a fantastic opportunity to go to watch the Norwich game.
It was actually one young carer's birthday and he stated that despite Norwich losing he had the best day ever. He loves football and he never thought he would be going for his birthday with all of his family.
Thanks everyone who helped make theses memories for young carers."
– Jackie Haverson, West Norfolk Carers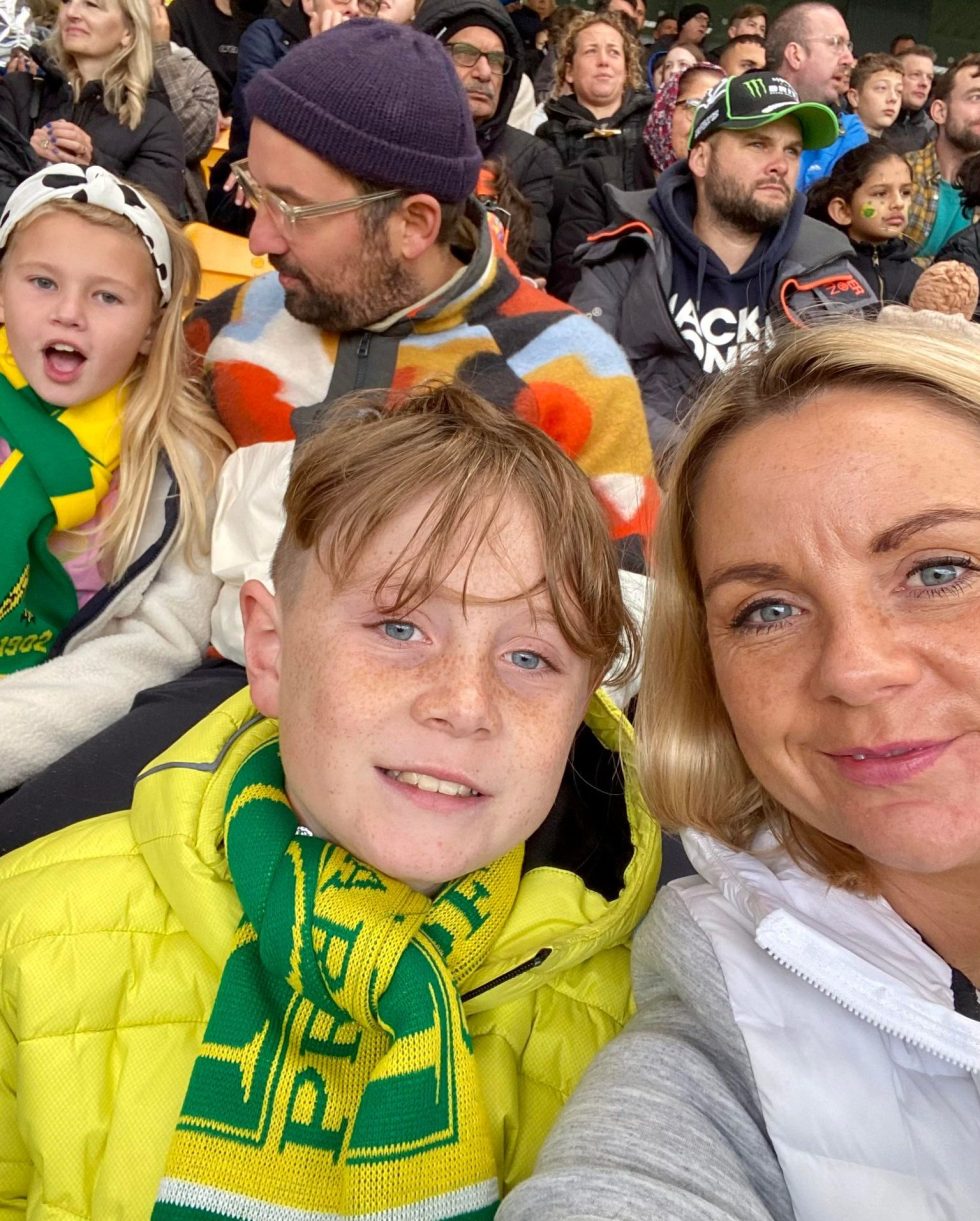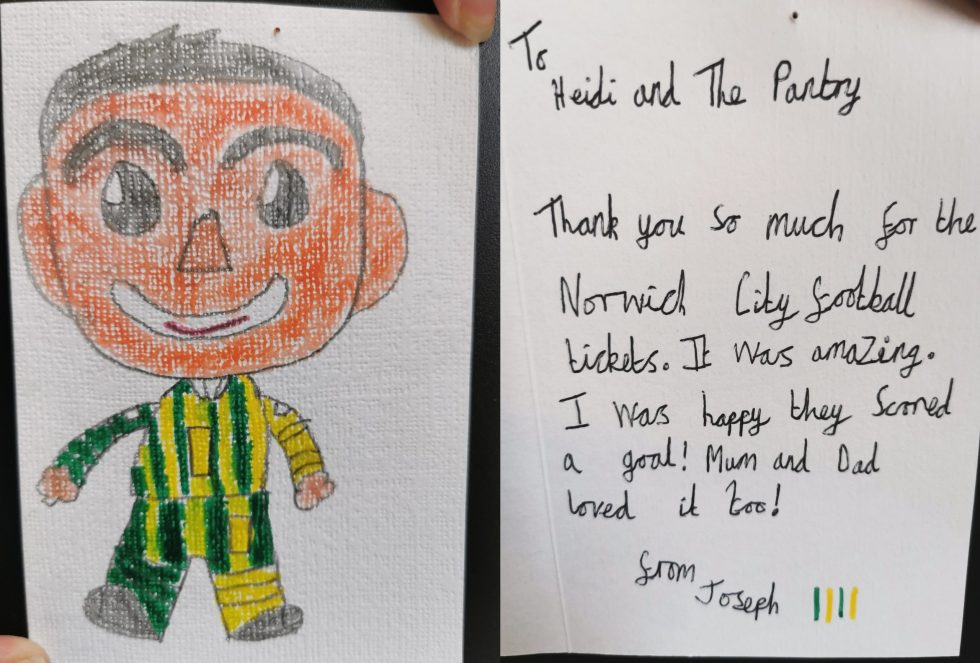 We would like to express an enormous thank you to Norwich City Football Club for their continued support of local frontline charities and the people they support.
Their generous gift has enabled many families an opportunity to an enjoyable experience which they would normally otherwise not be able to access, and a brief respite from their current challenges, particularly during this cost of living crisis.