Hot-Spot Catch-Up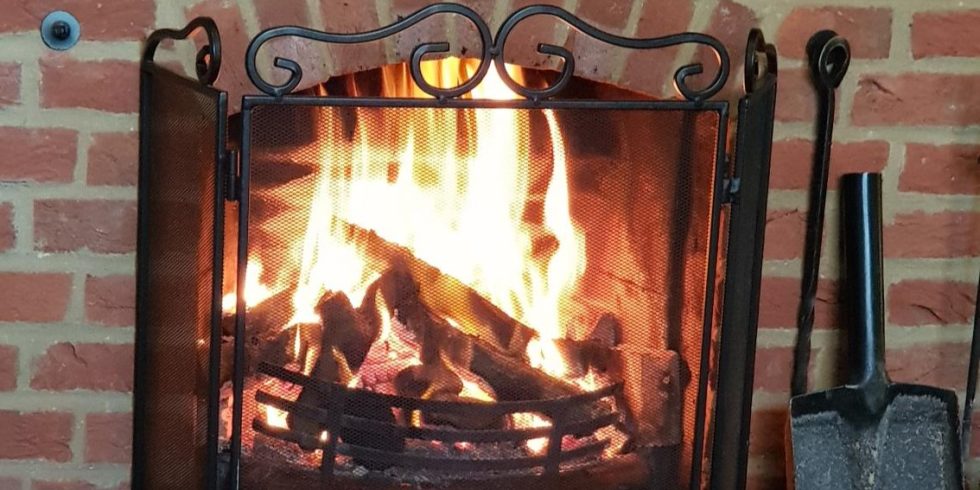 With over 160+ Community Hot-Spots now up-and-running across Norfolk, we take a look at what's on offer near you
Community Hot-Spots came from the need to keep people warm and well in face of the spiralling cost of living. Thanks to the generosity of people all over Norfolk who contributed to our Surviving Winter appeal, we were able to help those struggling to stay warm this winter. Through additional assistance from Norfolk County Council, Norwich City Council, Borough Council of King's Lynn & West Norfolk, and the East of England Coop, we were able to fund 160+ Community Hot-Spots. This has enabled local venues to keep the heating on longer, provide hot refreshments, lay on activities, keep communities together and reduce social isolation.
We have been visiting different Hot-Spots to find out how your donations are making a difference. From hot meals and afternoon teas to creative activities and signposting to support, each Hot-Spot has moved to meet the unique needs of their community.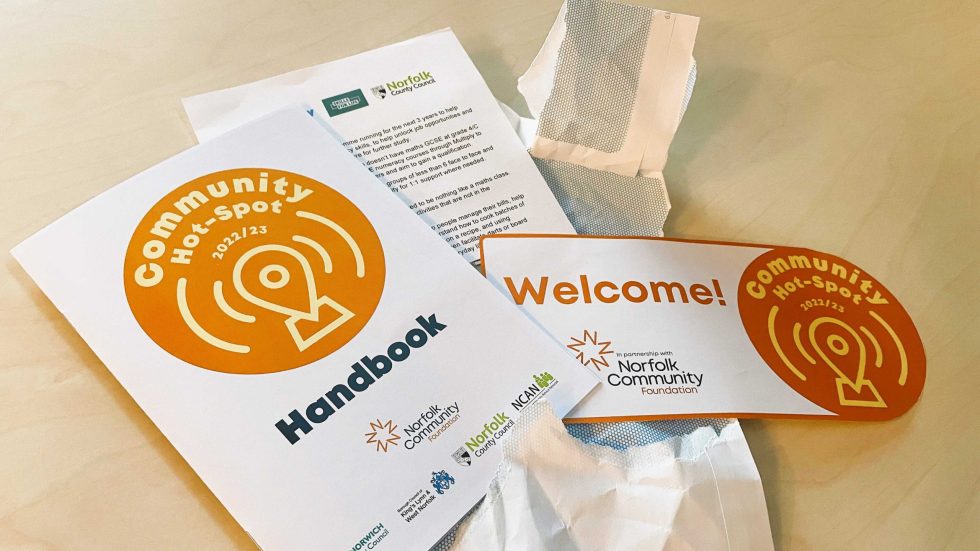 Community Hot-Spots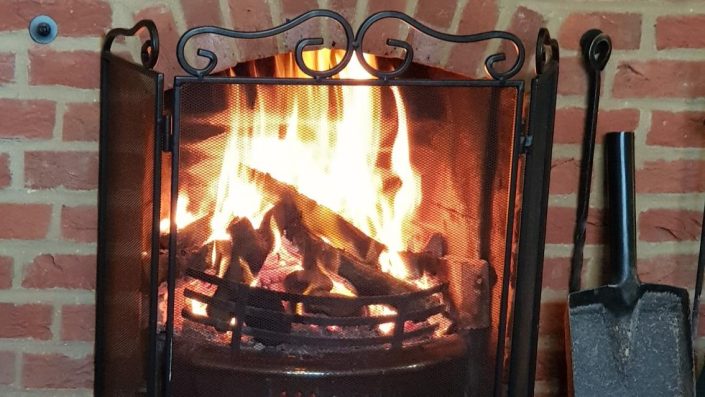 Star Throwers
Cancer support charity Star Throwers have opened their space on Saturdays to anyone who wants somewhere warm to go. Along with the opportunity to engage with the charity, people have been able to have free tea and cake and chat to other people. Lauren Birch from Norfolk Community Foundation went along to a session. She asked Victoria Pigg, manager, about who was using the Hot-Spot. Victoria said: "A group of elderly people had been walking around Wymondham to keep warm (in -3C on icy pavements!) as it was better than sitting in the cold at home. They came across the Hot-Spot and were able to come in and sit by the fire with a warm cuppa."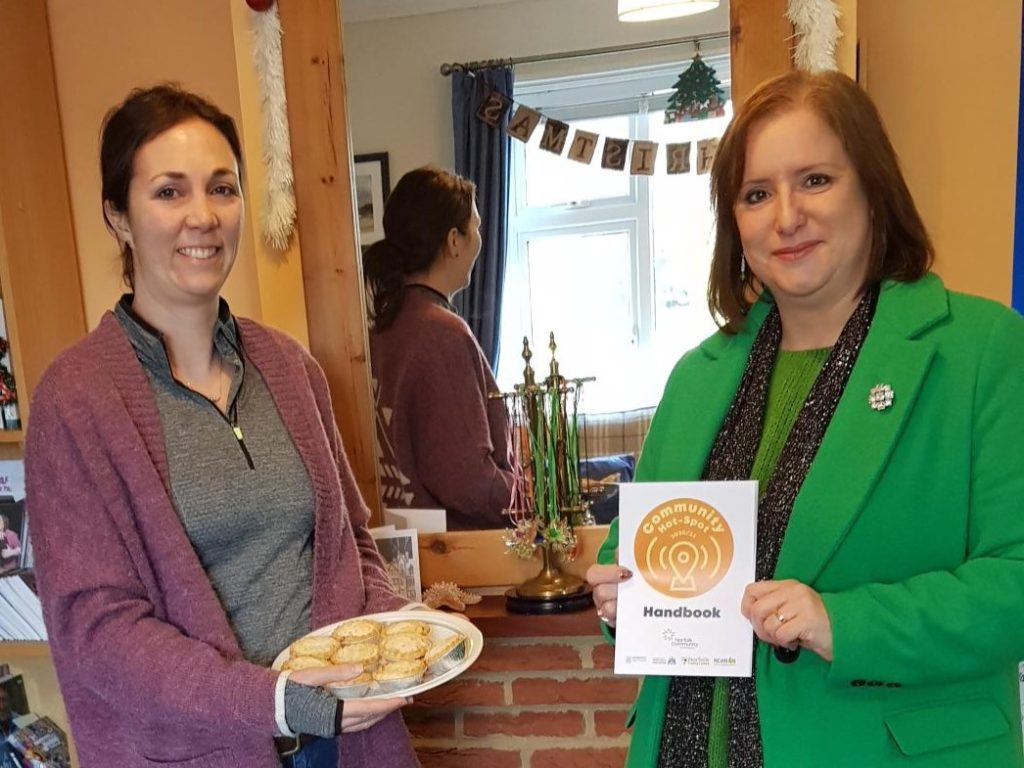 Victoria and Lauren at the Star Throwers Community Hot-Spot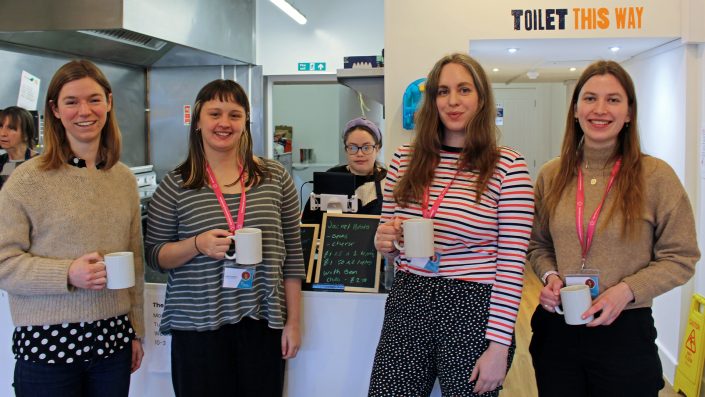 The Feed Community Café
The Feed host a Community Hot-Spot in their Community Café, Monday to Saturday. Members of their social supermarket are entitled to a reduced price hot drink and can stay in the warm. While they are there, they can take advantage of the other offers in the community café. They can speak to an advisor from the Norfolk Citizen's Advice Bureau, get a load of washing done for 50p, take part in Norfolk County Council's 'Multiply' maths scheme, use the Community Supermarket or just sit an enjoy a hot drink.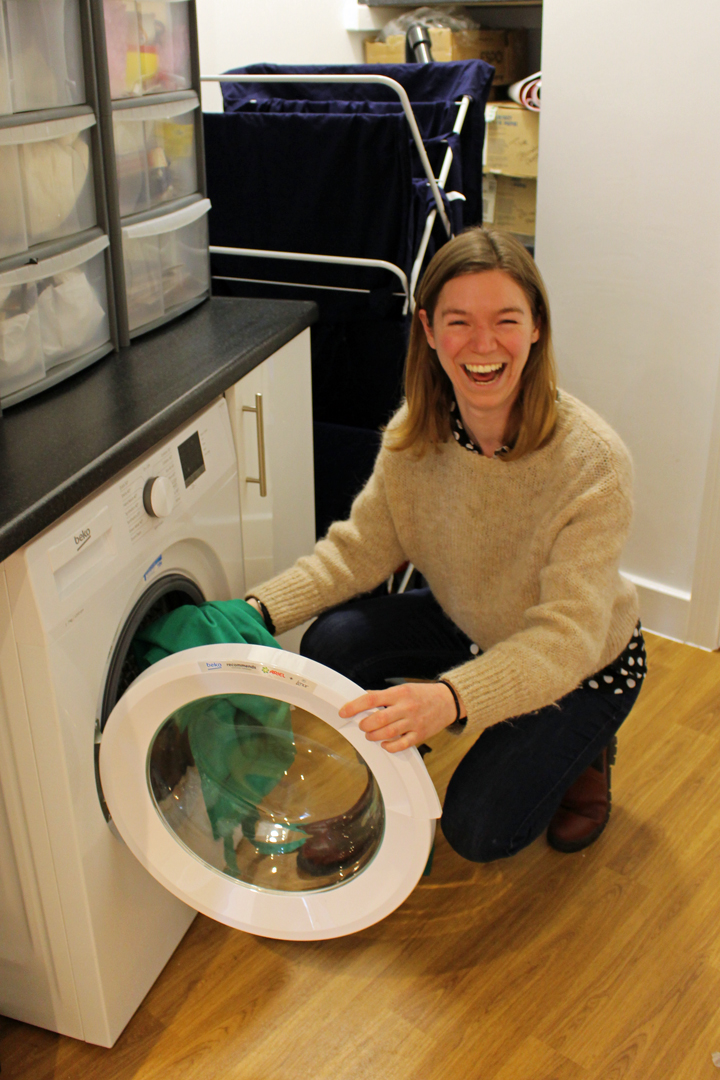 The Feed's Andrea Auburn loads the washing machine, reserved for community use.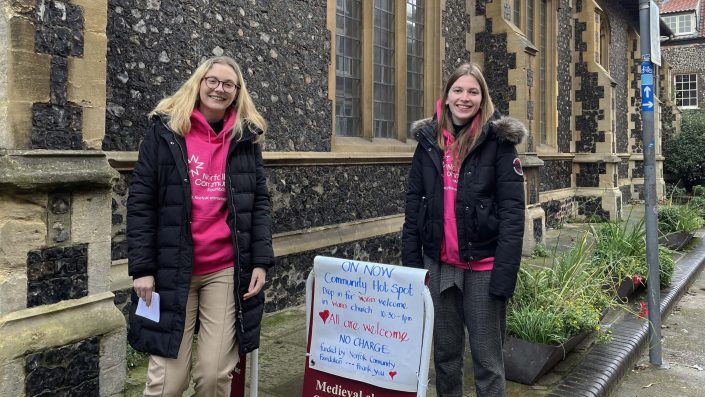 St George Colegate
Corrie and Izzy visited Rev Annie and volunteer Brian at St George's Church, Colegate, Norwich to see their Community Hot-Spot in action. The Grade II listed church usually can't afford to have the heating on, but thanks to the fund they've been open each Wednesday providing a community space for their local community. Based in the city centre near social and sheltered housing, they are reducing isolation as well as providing refreshments and a toiletries bank.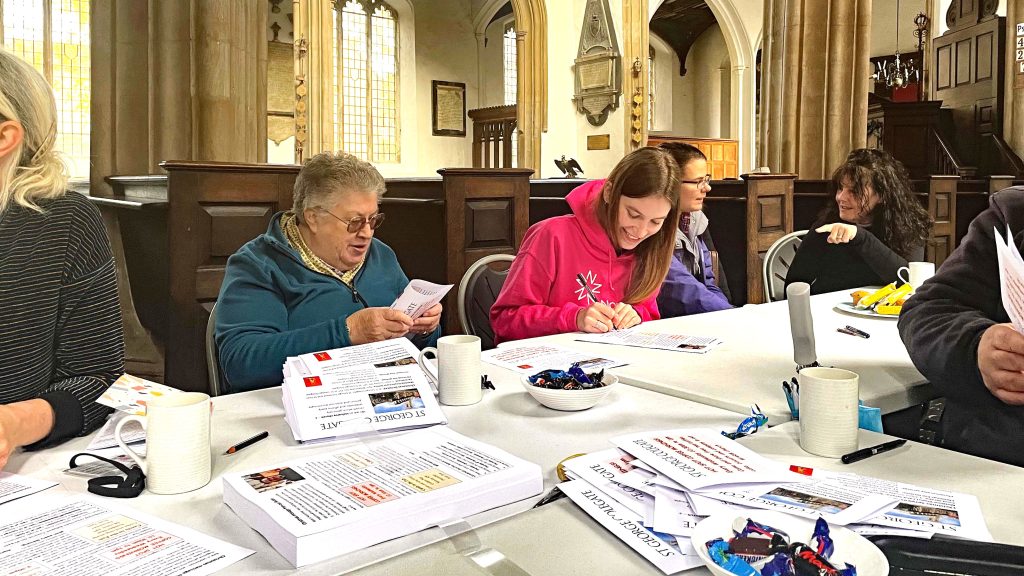 Izzy chats with people at the Community Hot-Spot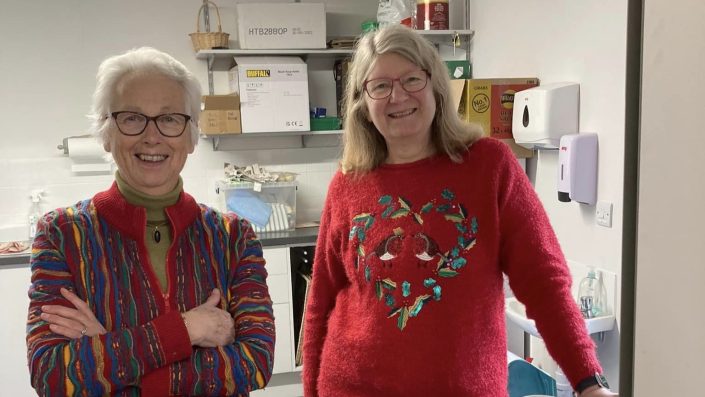 Barton Bendish Village Hall
Barton Bendish Village Hall have been offering free afternoon teas as part of their Community Hot-Spot, and even (on occasion) a hot fish and chip supper, too! They are also offering people free use of their wifi at this time, as well as the opportunity to charge devices.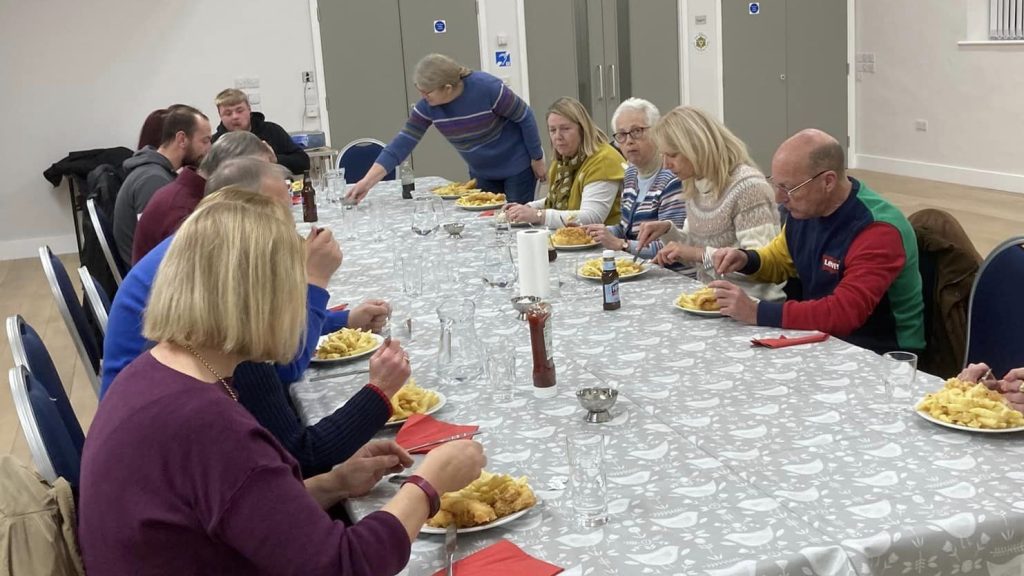 People enjoying fish and chips at the village hall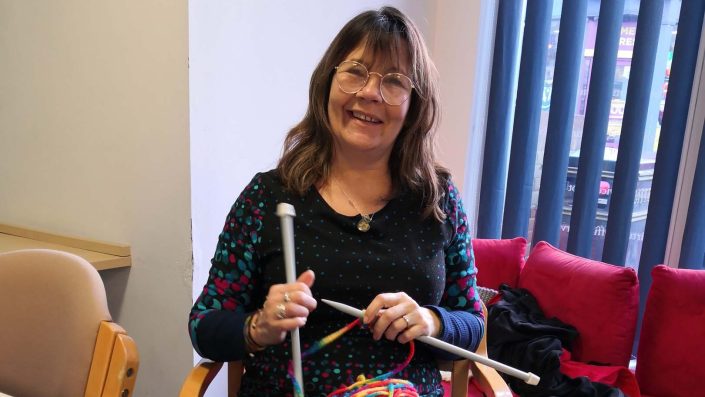 Merchant's Place
Merchants Place in Cromer has been offering a Community Hot-Spot. Along with the usual offer of refreshment, people are able to play games, chat or just sit quietly if they prefer. Hazel (pictured below) started volunteering for the Hot-Spot after attending a craft activity at Merchant's Place. She has found it immensely rewarding, with the opportunity to meet new people.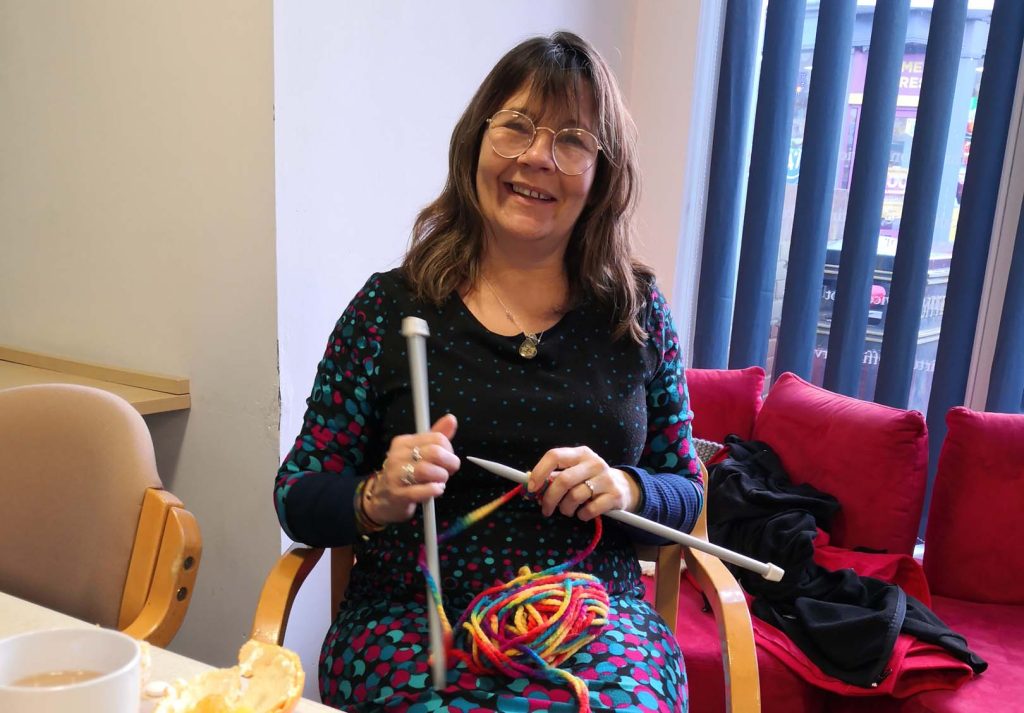 Hazel knitting at Merchant's Place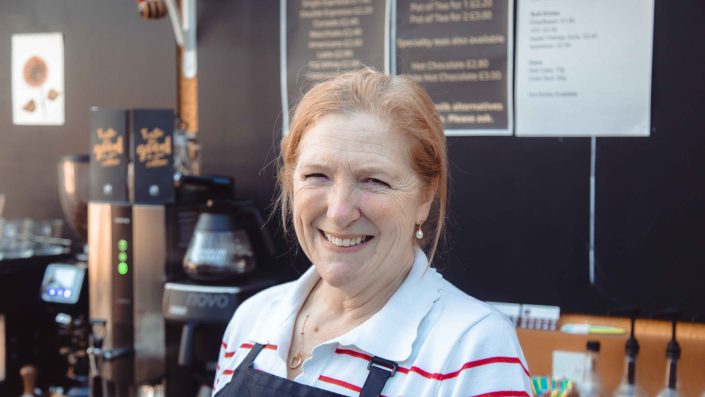 Coastal Health & Wellbeing
Formerly Wells Community Hospital, Coastal Health and Wellbeing offer a community café every weekday. Thanks to Hot-Spot funding, they have been able to keep the café open and heated for longer each day, giving people somewhere warm and welcoming well into the afternoon. The bulk of their funding was spent on biomass pellets which run the heating system. This sustainable practice is not only great for heating their space, but is better for the planet, too.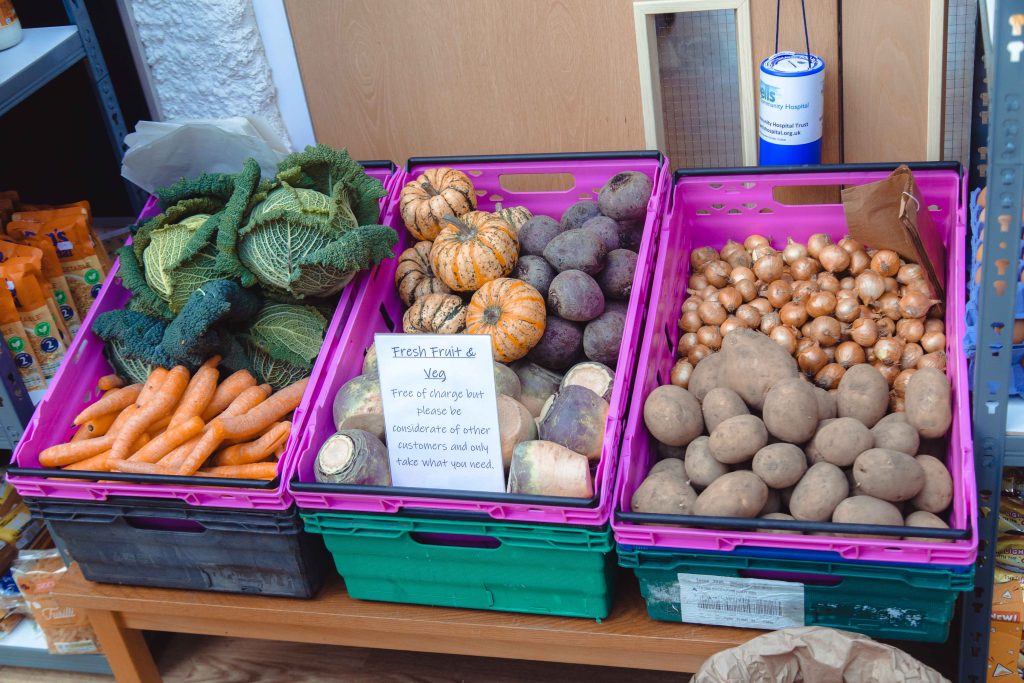 The Hot-Spot runs alongside their community supermarket, funded through our Nourishing Norfolk programme.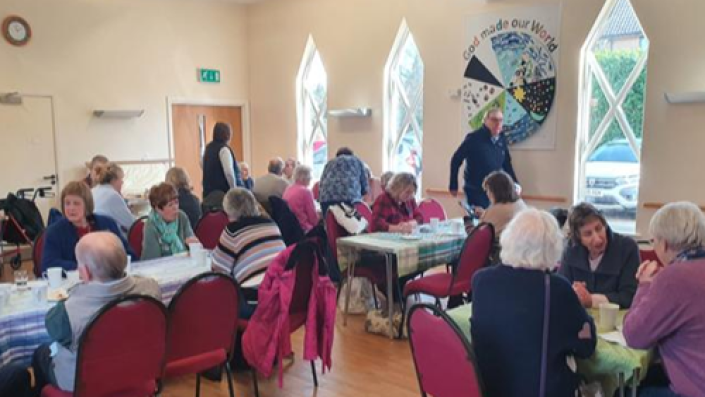 South Lynn Charitable Trust
Jo from the Programmes team visited Wroxham and Hoveton United Reformed Church Last Thursday. The funding extended their Thursday coffee mornings, to include a light lunch over the winter months. The hall was full, with people animated, chatting away to each other, and enjoying cakes and scones as mid-morning treat. She Said:
"I heard from volunteers how important this has been for some of those attending, who are more isolated. I chatted to regular attendees who said, the  project has helped people make friends, stressing the importance of these connections over the winter. Some were aware of the NCF funding and keen to learn more about what we do. In the room next door, there was a foodbank run by the church."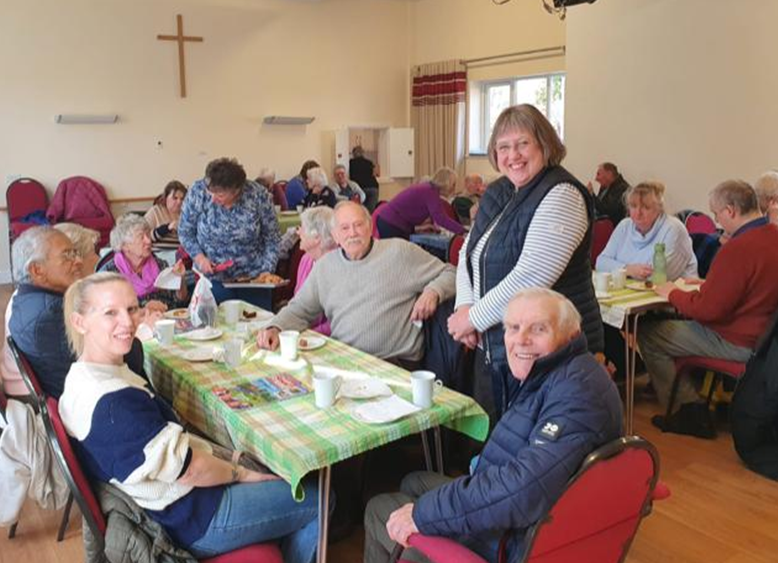 The Community Hot-Spot has been well-used by people this winter.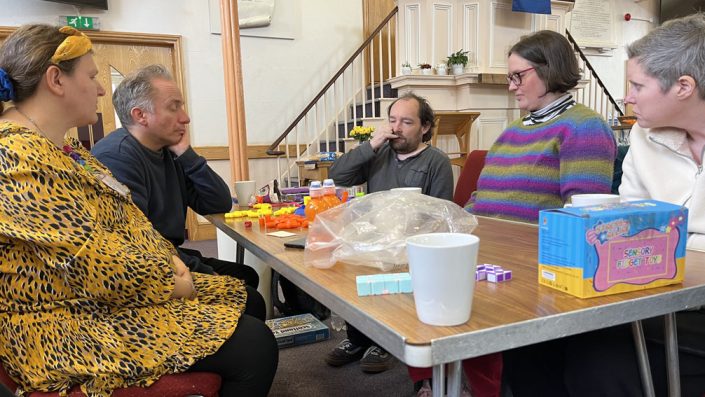 Dereham Baptist Church
Dereham Baptist Church is a well-used community-orientated church at the heat if Dereham. They linked in with Love Dereham to help ensure that there was a community warm space open every day across Dereham. This is not the first time the church has offered a warm space, however. It is a continuation of the 'Oasis' programme which was set up previously as a warm space for people to escape the cold and access activities and company during the colder months.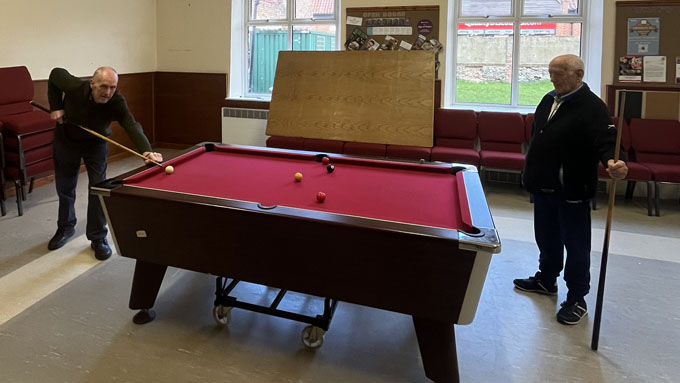 Working together for greater impact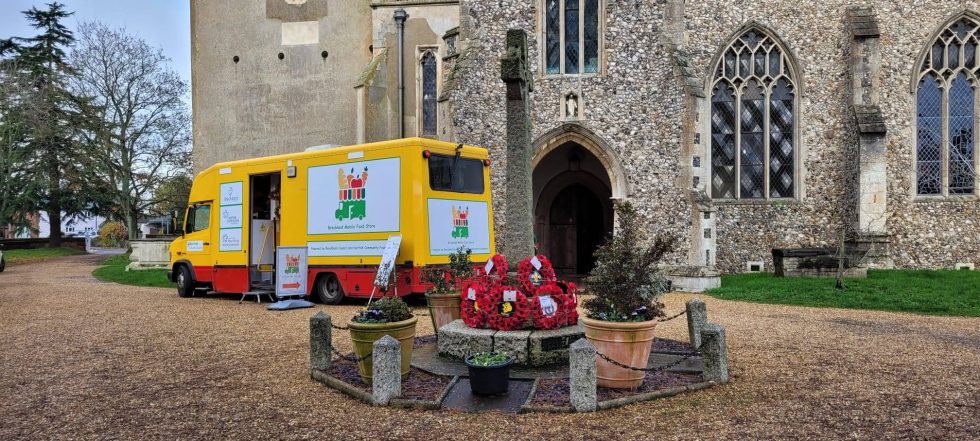 Breckland Mobile Food Store + All-Saints Church, Shipdham
All-Saints Church, Shipdham, timed their Community Hot-Spot to open when the Breckland Mobile Food Store comes to visit. The bus, funded through our Nourishing Norfolk initiative, travels around Breckland bringing affordable food and home goods to people at the sharp end of the cost-of-living crisis. The Hot-Spot has drinks and toys for children which are provided by the friendly team, as well as a good chat and company. By aligning these two different projects, they become greater than the sum of their parts, giving people living in Shipdham immediate relief from cold and hunger, with lasting impact for days afterwards. This is especially important for older people, who can become more isolated during the colder months.
Love Dereham
Love Dereham took a different approach to running Community Hot Spots. They coordinated the 10 warm spaces that were planning to operate in the town, meaning that there was always somewhere open each day of the week. Each individual warm space had a unique offer, whether it was aimed at including isolated older people, providing games and puzzles, or giving mental health and wellbeing support to those who needed it. Many also offered warm drinks and light meals for free or at a reduced cost. This was all publicised via a wide-reaching social media campaign and physical leaflets that were produced and distributed. This approach shows the power of what happens when different communities think strategically about what they can achieve together.