10th Nourishing Norfolk Food Hub Opened
 October 2022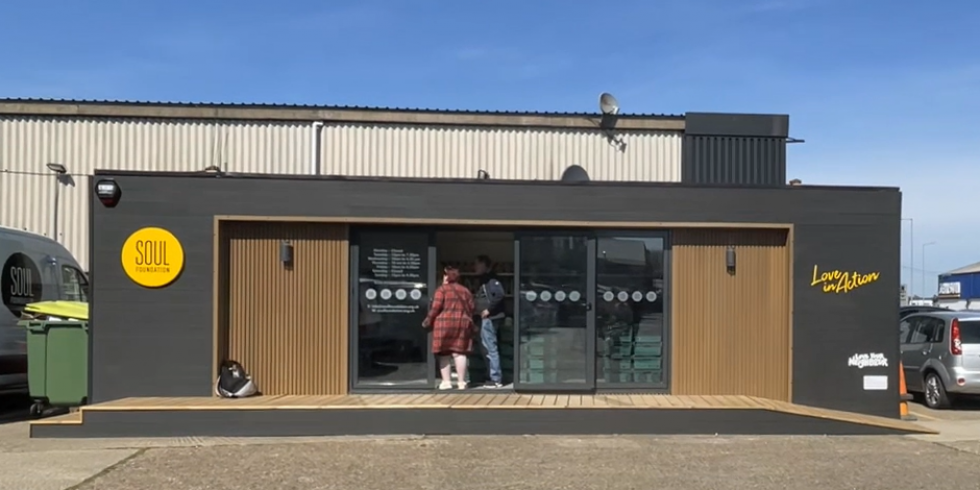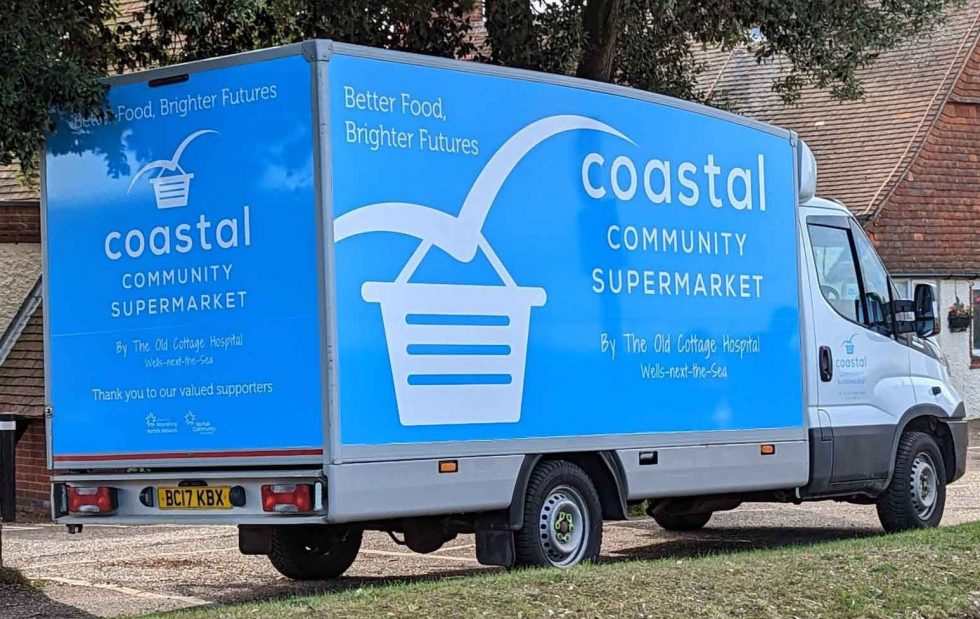 Nourishing Norfolk is on its way to making sure that no one in Norfolk goes hungry, but more work is needed
At the start of this year, we set ourselves some targets:
Support 5,000 households in Norfolk with nutritious, affordable food
Make sure 15,000 people in Norfolk who skipped a meal last month don't go hungry
Help to create 15 food hubs across Norfolk
As we approach the end of the year, we're almost there, but the landscape has shifted dramatically since our targets were set. Nourishing Norfolk started off as a response to Covid, but the troubles brought on by the pandemic have since been amplified massively by the cost of living crisis. When The Burrell Store (the first social supermarket in Norfolk) opened in Thetford in 2020, it took six months to get its first 150 households signed up. When The Feed Social Supermarket opened in Norwich this year, it took less than a week to reach this number. Need for social supermarkets is continually growing, especially in the most deprived areas of Norfolk.
Two years on from the launch of Nourishing Norfolk, the network as a whole is supporting around 12,000 people, but the number of people needing to access this support is only set to grow: the goalposts have moved, but we can still catch up. At the start of the year, we had just three hubs open: The Burrell Store, The Food Pantry Feltwell, and Shrublands Food Club. To date, we have more than trebled this offer, with 10 hubs now open, but more work is needed to make sure we can provide communities with access to nutritious, affordable food. We want to open a five further hubs before the start of next year to meet increased demand due to the cost of living crisis. We have been able to deliver this hanks to generous support from partners and donors, but we need to keep this momentum going as we head into 2023.
Nourishing Norfolk welcomes 2 new hubs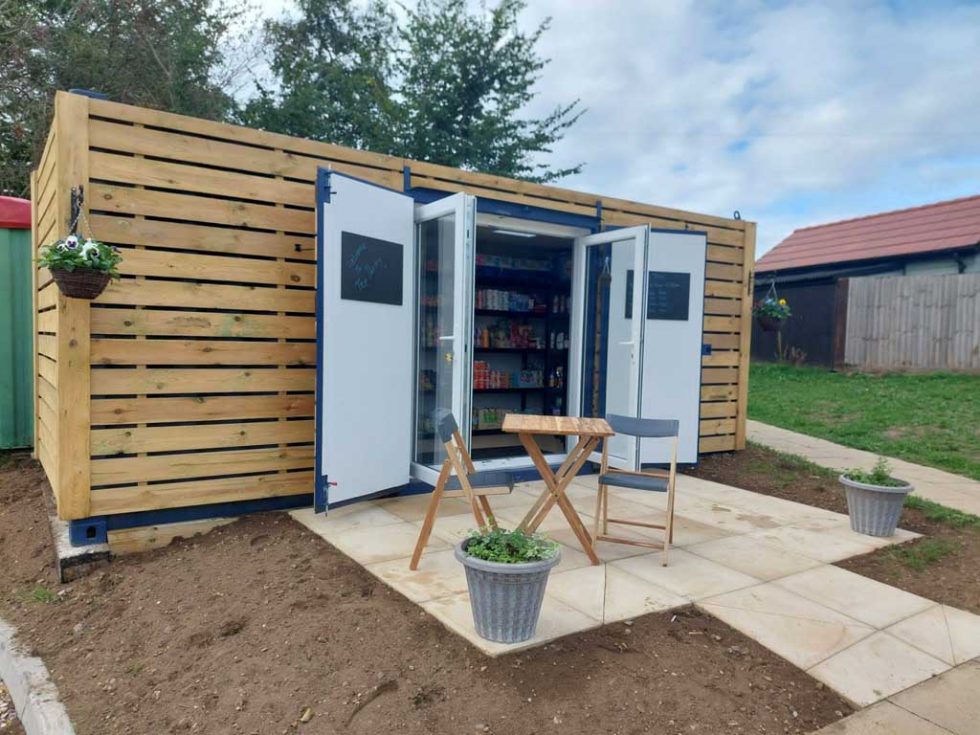 The Nourishing Norfolk Network welcomed two new members this month: the Coastal Community Supermarket and The Pantry, Kenninghall.
The Coastal Community Supermarket is our newest member and is starting small, but will soon be covering areas in North Norfolk. It will be delivering food to some of the hardest-to-reach and most isolated places in our county. The project has also benefitted from assistance through the Norfolk ProHelp scheme.
The Pantry is located in Kenninghall and serves the surrounding areas. Creatively using a converted shipping container as its premises, The Pantry stocks a range of food, household and hygiene products. Located close to the school and village hall, The Pantry is nestled in the heart of the community.
Royal Norfolk Agricultural Association supports Nourishing Norfolk
We were delighted to be chosen by the RNAA as the charity they supported through their annual Harvest Festival Service at Norwich Cathedral on Sunday 2nd October 2022. Farmers from across Norfolk made donations of food and cash to support our Nourishing Norfolk programme. The Breckland Mobile Food Store was on site to show Norfolk's farming community the sort of thing their donations would be supporting. The altar display was also kindly donated, as well as a trailer of potatoes from farmer Tim Papworth. The food was distributed to our network of food hubs across the county.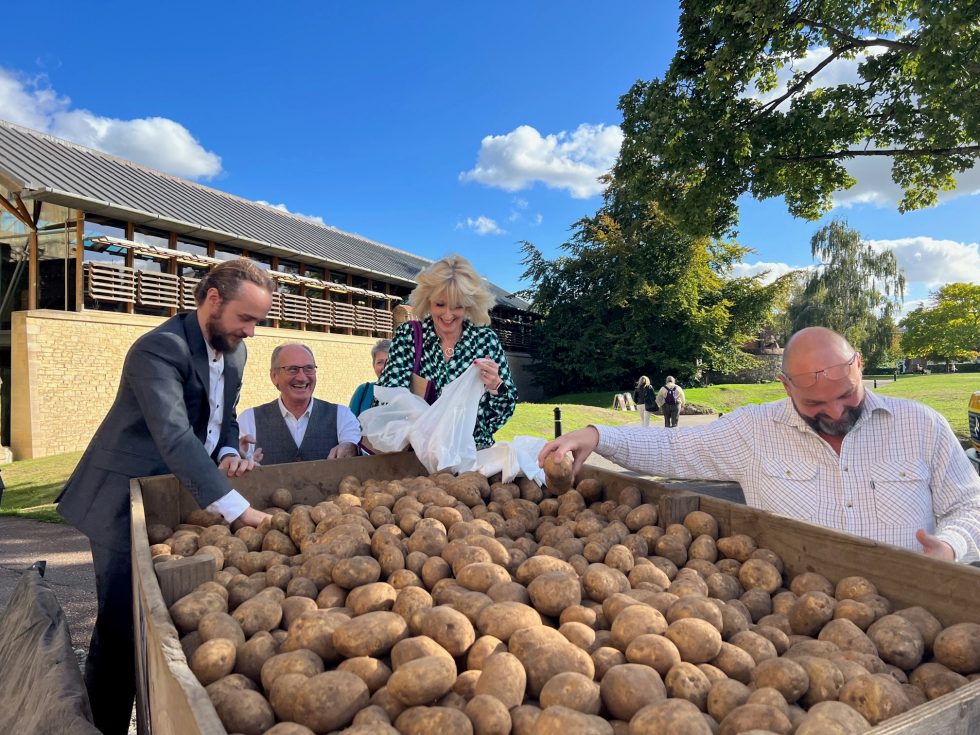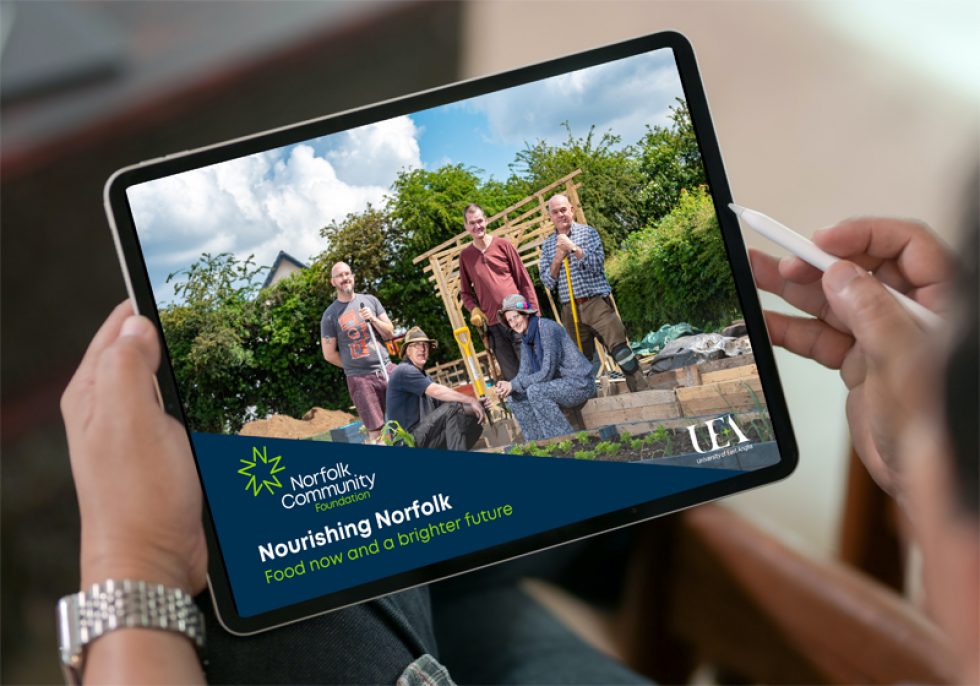 Nourishing Norfolk report launched working with the UEA
Sophie Fuller joined us at Norfolk Community Foundation as a work placement for her International and Social Development MA at the University of East Anglia. She prepared this report for us as part of her placement, detailing the impact of the cost of living crisis, revealing the reasons people accessed this form of support, and recording insights from staff and volunteers. The report draws on interviews she conducted at four of Norfolk's food hubs.
We look forward to welcoming Sophie back this autumn as a permanent member of our team, following her successful application to work as a Programmes Support Advisor.