The Royal Norfolk Show 2022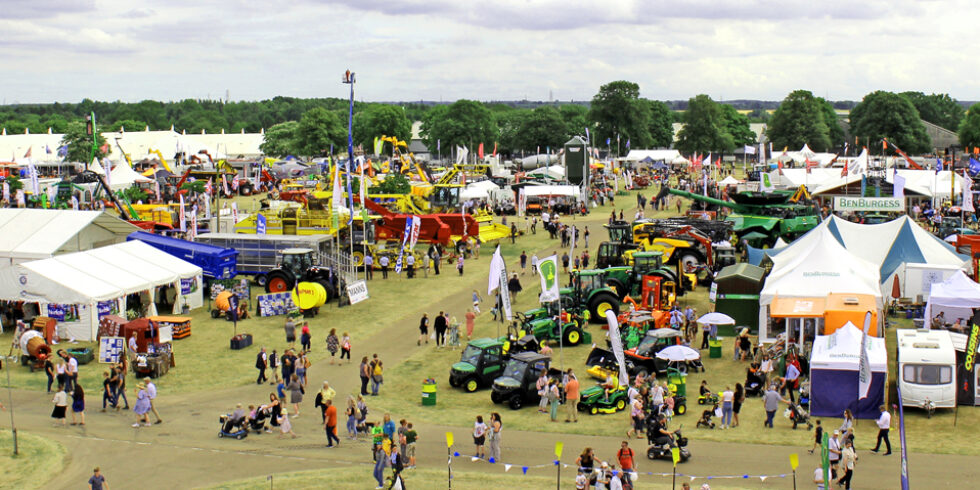 The dazzling two-day agricultural event provided the perfect backdrop to the Community Foundation's Nourishing Norfolk project
The Royal Norfolk Show bounced back this year after two years of lockdown. It was also the Foundation's first outing in quite some time, too!
We were excited to, for the first time, share the Nourishing Norfolk project with a huge number of people – around 90,000 visited the Show over the two days. Our stand was made the temporary home to the friendly yellow Breckland Mobile Food Store, one of the 7 mobile and static food hubs now offering affordable food and support to people across Norfolk. After a drizzly start, the weather cheered up giving visitors the chance to wander our stand and talk to us about the incredible impact our hubs are having in our county. They were also able to tour the Food Store and speak to Debbie and Donna, who gave them a real sense of what a community food hub is all about.
We were encouraged to see so many people interested and invested in our concept. Here are just some of our highlights from the two days: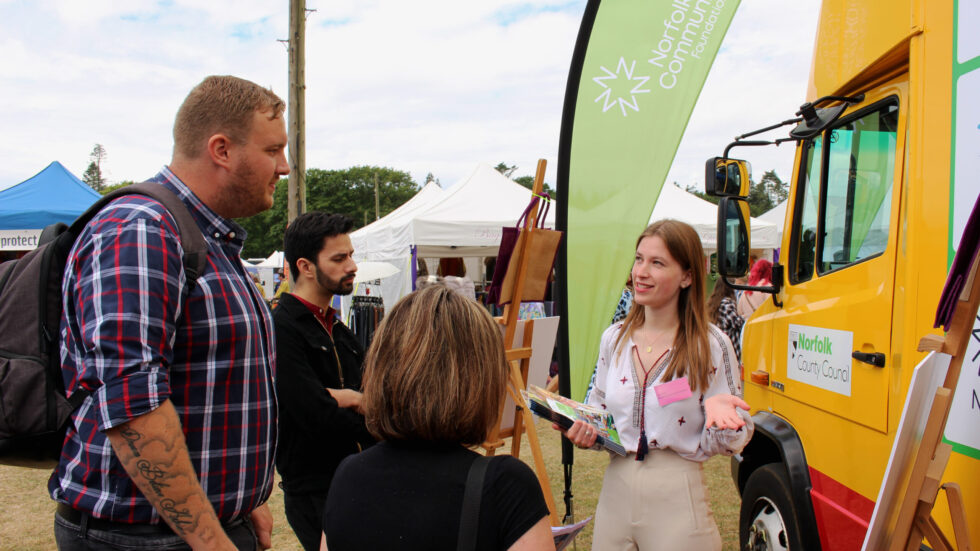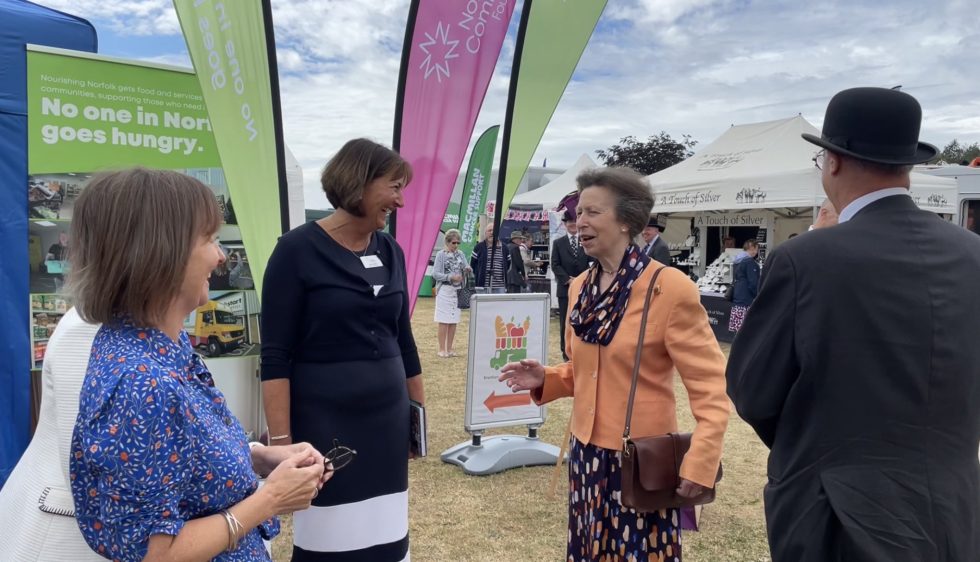 Visit from The Princess Royal
It was a privilege to be visited by The Princess Royal. Her Royal Highness asked us many questions about the Breckland Mobile Food store and the services that it provides – ranging from the kinds of foods that are available to shoppers to what additional support they can access. Her Royal Highness commented on the importance of fresh vegetables and the challenges of cooking energy efficiently.
Meeting people from all over Norfolk
So many people were curious about the Breckland Mobile Food Store and took a look around. With the cost of living becoming a concern for many more people, it was vital that we had the chance to spread the word about what the Nourishing Norfolk project could offer.
Donors, partners and friends
Alongside The Princess Royal, we were visited by a steady stream of people throughout the day. They included:
Regular donors, such as Norfolk 100 members
Corporate partners, such as Nikki and Michelle from Unbound Creativity, who through ProHelp offer marketing 'ask-us' sessions monthly
Our friends, like Kevin Keable, who produced Norfolk at its best
Charity partners
Members of the public curious to know more about what we do at Norfolk Community Foundation.
We were fortunate to be able to share with them our progress on the Nourishing Norfolk project. Thanks to Kickstart Norfolk, we were also able to show them one of our food hubs: the Breckland Mobile Food Store. We also had the privilege of sharing our latest annual report with them which details the amazing projects we fund and support throughout Norfolk.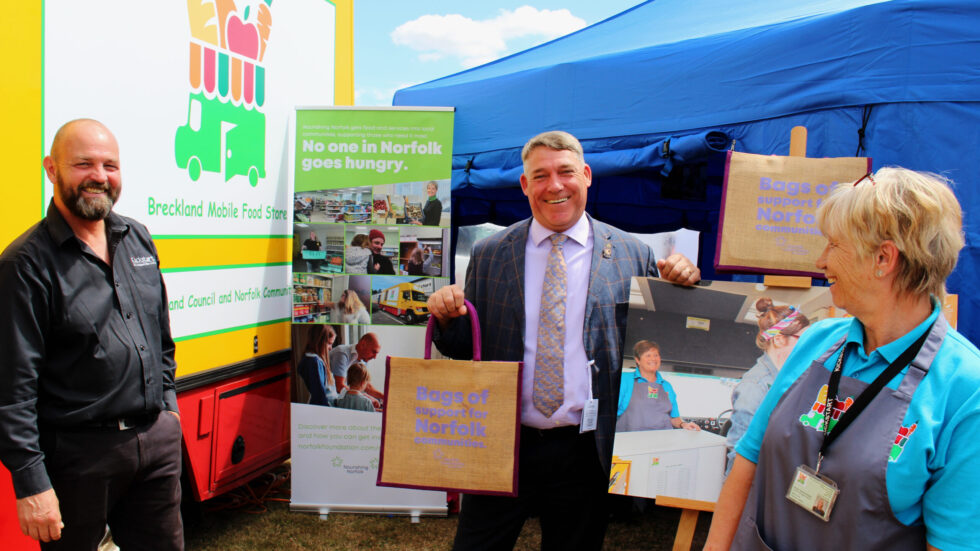 Thank you!
We'd like to take this opportunity to thank:
The Royal Norfolk Agricultural Association for providing us with the stand
Kickstart Norfolk for bringing the Breckland Mobile Food Store and for helping us set up and pack down
Breckland Council for loaning us the Mobile Food Store for the two-day event
Norse & Interprint for kindly printing our flyers
Our trustee, Fiona McDiarmid, for volunteering her time to engage people with our project
Our Corporate Philanthropy Advisor, Lauren, and her family for transporting our gear to the showground
And finally, our office manager, Karen, whose organisational skills were pivotal in ensuring our success!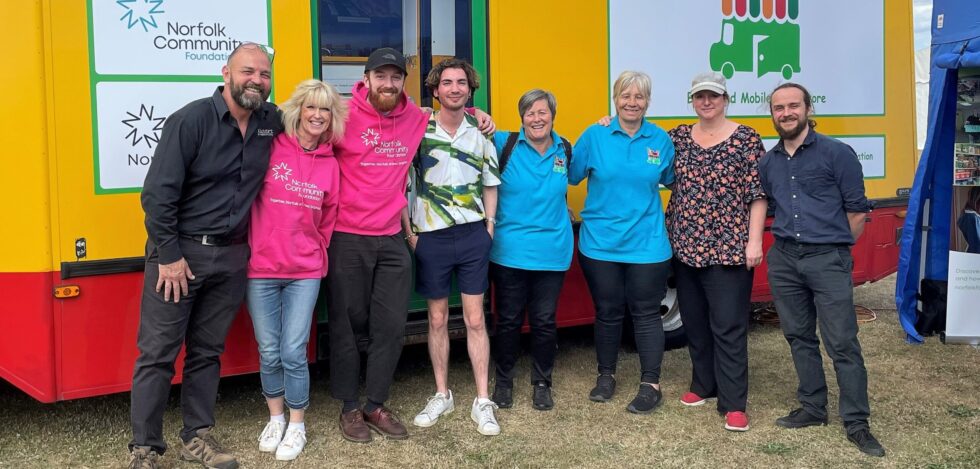 Posted: 30.06.22