Ride4Recovery raises over £40k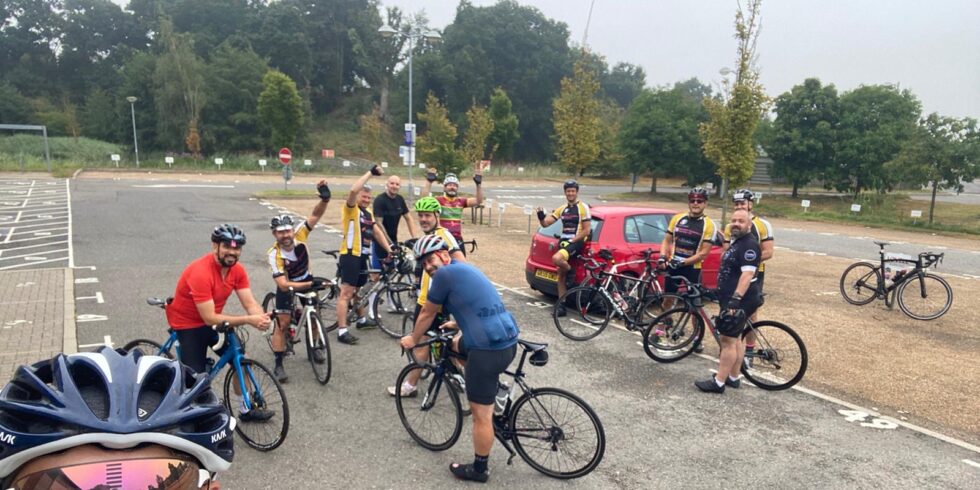 Riders speed past target to raise money for Covid recovery
Ride4Recovery has raised over £40,000 for Norfolk Community Foundation's Covid-19 Recovery Fund by cycling 200 miles across the county. The gruelling ride took place on the 11th and 12th of September, where over 25 sponsored cyclists pedalled to raise money for Norfolk charities struggling to recover from the impact of Covid. 
The phenomenal group effort was spearheaded by Mark Loveday of Loveday and Partners. Mark says: 'We consider our company to very much intertwined with our community and have an opportunity to support those charities which do sterling work in Norfolk at a time when they face very real financial challenges.'
The money raised by this colossal effort will really make a difference to the most vulnerable in our Norfolk community. Ride4Recovery demonstrates that through collective action, determination and hard work, we can support each other through the most difficult times and emerge triumphant in the face of almost insurmountable adversity. The team's fundraising efforts and drive to surpass their target are testament to the bold conviction we so often see working with partners all across Norfolk. Together, Norfolk shines brighter. Claire Cullens, CEO of Norfolk Community Foundation, greeted the team at the end of their ride to say a personal thank you for all the hard work they put in to raise this fantastic sum. She said: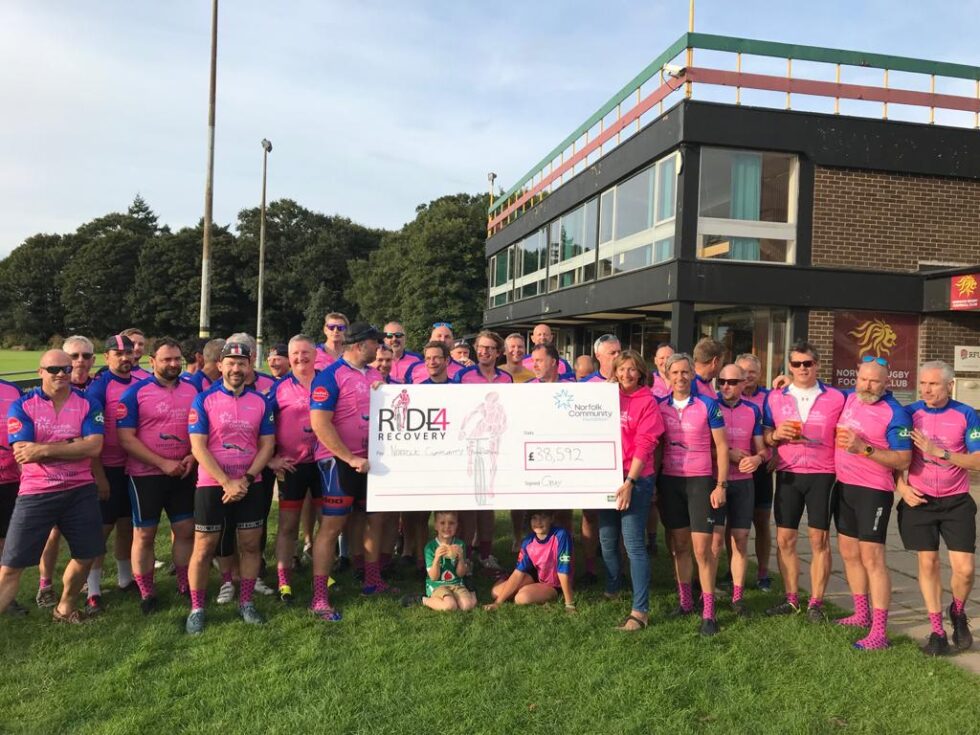 Words alone cannot express our gratitude to the Ride4Recovery team for all the hard work they've put in fundraising for the Norfolk Community Foundation Covid-19 Recovery Fund – they really have outdone themselves. Smashing their initial target, over 300 sponsors came together to raise an impressive £40,000 that will be making its way out to Norfolk charities as they continue to recover from the effects of the pandemic. 
Norfolk Community Foundation would also like to thank all those who participated and donated to the team, including:
Heritage Will Writers , First Call Traffic Management , Pallet Loop , Lanpro, Loveday & Partners and Ideal Scaffolding, as well as Anglian Culinary Suppliers, Archers Butchers , The Crown Hotel (Wells) , Kings Head (Bawburgh) and DACS Design.
Donations for Ride4Recovery end 31/10/2021. Click below if you wish to donate.