Community Foundations open up Philanthropy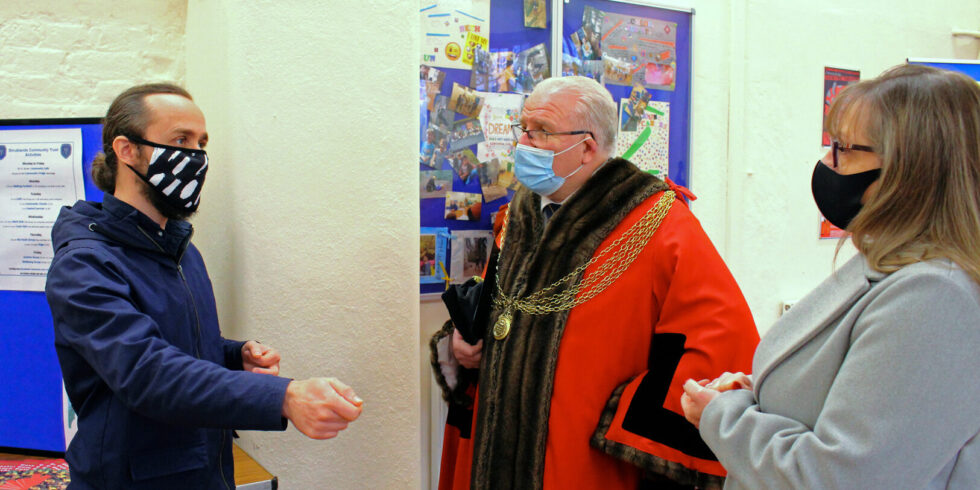 Philanthropy is not a dirty word
Marie-Louise Gourlay from The Philanthropy Workshop has recently blogged about the current state of UK philanthropy in her monthly column for The Beacon Collaborative. She highlights a recent report that states that the number of households that regularly gave to charity dropped from 1 in 3 in 2000 to 1 in 4 in 2018. More staggering still, it shows that those who have the greatest resources are giving less and less each year. The Commission of Civil Society has calculated that while the incomes of the top 1% of earners have increased by 10% in the last decade, their contributions to charities in real terms fell by 20%.
She points out that our American cousins "celebrate philanthropy far more than we do", and has urged British philanthropists to be open about their giving. For a variety of cultural reasons, however, the British are less inclined to publically announce charitable giving – and many wish to give completely anonymously. Marie-Louise suggests that the lack of "openness" in UK philanthropy makes it difficult for potential philanthropists to see "what benefits private capital can have for public good".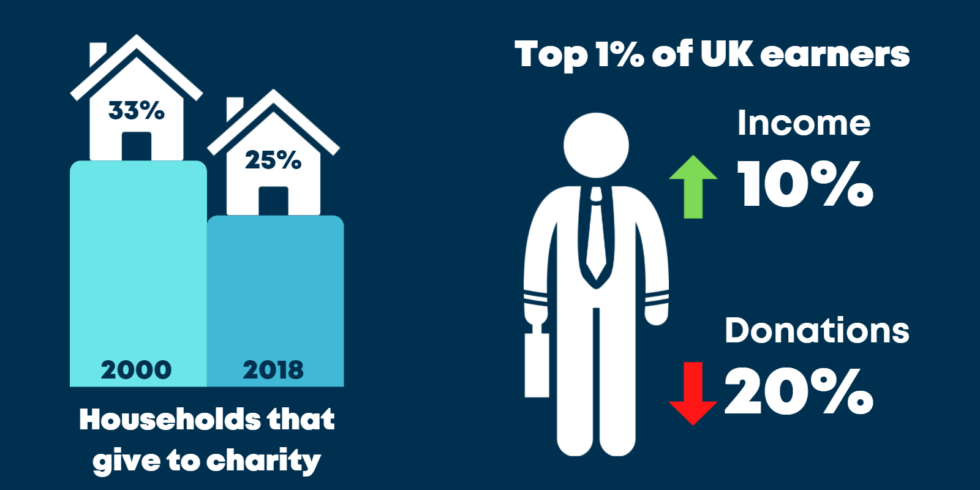 Are Community Foundations the answer to the UK's philanthropy anxiety?
We believe that Community Foundations help to address this lack of "openness". As experts in working with both philanthropists and grassroots organisations, we are uniquely placed to address the concerns expressed by Marie-Louise.
Norfolk Community Foundation works with a range of local philanthropists, such as Sir Norman Lamb or Birketts LLP, who publically attach themselves to their philanthropy. Whether individuals wish to be public or discrete about their philanthropic contributions, Community Foundations provide a proven and reliable structure through which they can realise their philanthropic journeys. Additionally, we offer Norfolk 100 Membership, which provides a network where individuals can network among themselves. Facilitating programmes like these gives philanthropists peer-to-peer opportunities to learn and accelerate their own philanthropic journeys. As a Foundation, we are able to discuss these journeys with our broader public audience to actively demonstrate the benefits of philanthropy to local communities.
Community Foundations also have the privilege of telling the stories from the frontlines of charitable organisations that we work with. We are able to offer greater opportunities for listening and sharing with honesty, enhancing transparency to build and maintain trust in local charitable causes. This is vital to our continued success in securing and delivering philanthropy, as potential philanthropists and the public alike can understand the impact that philanthropic giving can have in local communities. This transparency inspired 2,500 donors, most of them ordinary Norfolk citizens, to approach us during the pandemic to offer what they could to support our work.
Community Foundations cannot completely address the change in attitudes, traditions and assumptions needed to fundamentally transform British philanthropy into American-style philanthropy. We can, however, maintain the integrity of individual philanthropists and charitable organisations while working from every angle to enhance transparency, be flexible, and collaborate for the betterment of communities as a whole.
Learn more about philanthropy