Norfolk Community Foundation
Civic Charity of the Year 2023/24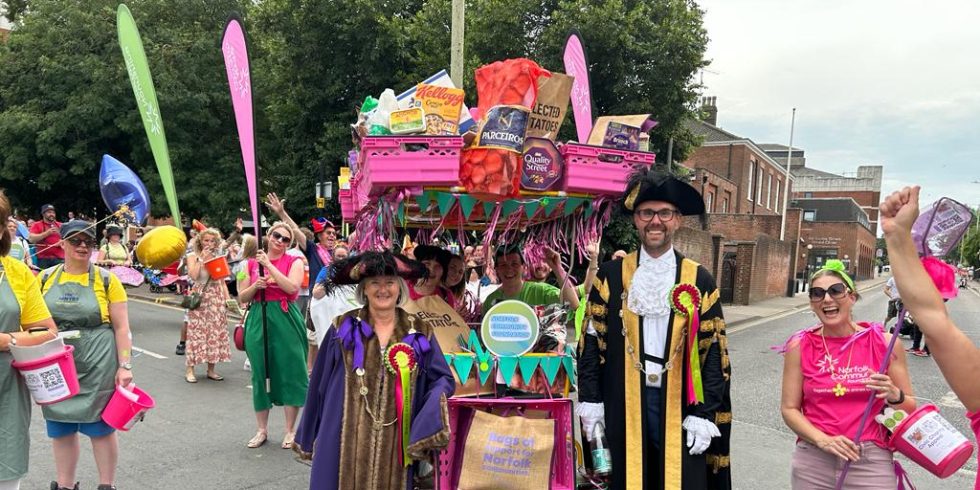 Thank you for choosing to support our Nourishing Norfolk initiative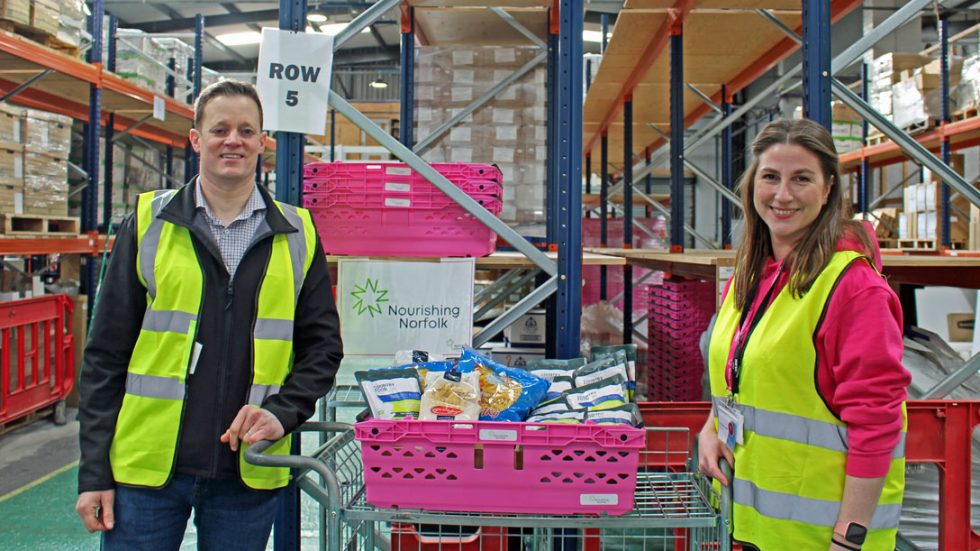 Nourishing Norfolk provides healthy, affordable food for those who are struggling to afford it and offers them support to discover pathways out of food poverty for good.
We've created a network of food hubs across the county. They offer people who are struggling with the rising costs of living a local place to shop on a budget and the chance to access the support they need to thrive. Each hub has its own unique offer, but all have joined our mission to make sure no one in Norfolk goes hungry.
Food hubs allow people to access the right support at the right time, whether it's advice on budgeting and cooking or mental health support. They are a focal point for communities to come together and think about the different ways they can support each other. There are several food hubs already operating in Norwich, with more on the way soon. Read more about them below.
Donations can also be made by cheque. Simply send a cheque made payable to Norfolk Community Foundation (referencing Civic Charity on the reverse of the cheque) to Norfolk Community Foundation, St. James Mill, Whitefriars, Norwich, NR3 1TN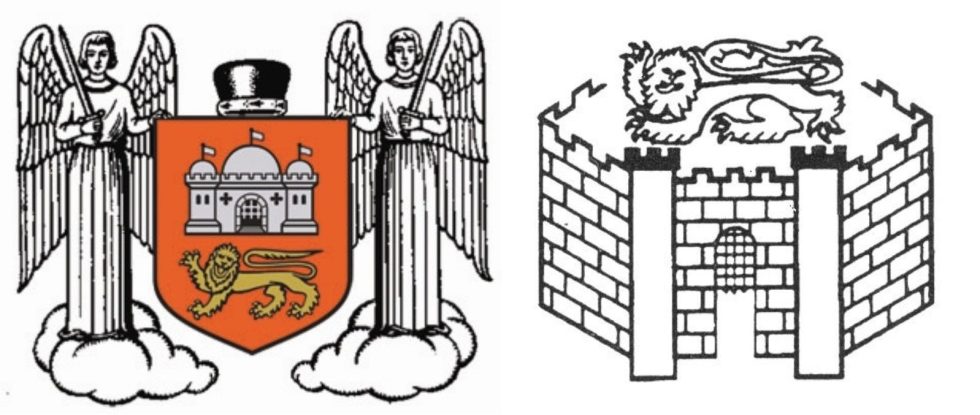 Norfolk Community Foundation is delighted to be the Civic Charity of the Year. For more information, please go to the Norwich City Council website.
Discover our Norwich Food Hubs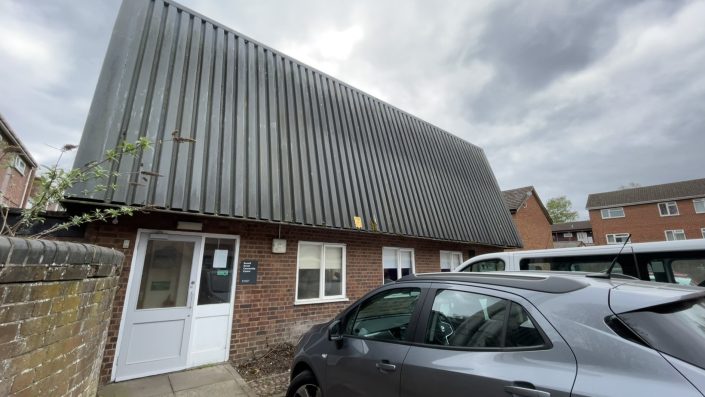 ENYP Social Supermarket
The ENYP Social Supermarket located in the heart of Heigham Grove, Norwich. Members can buy fresh, frozen, dried, and tinned food, alongside toiletries and personal care items.
Where is it?
Russell Street Community Centre, 53 Russell St, Norwich NR2 4QT
When is it open?
Monday 4pm-6pm, Wednesday 11am-1pm, and Friday 9am-11am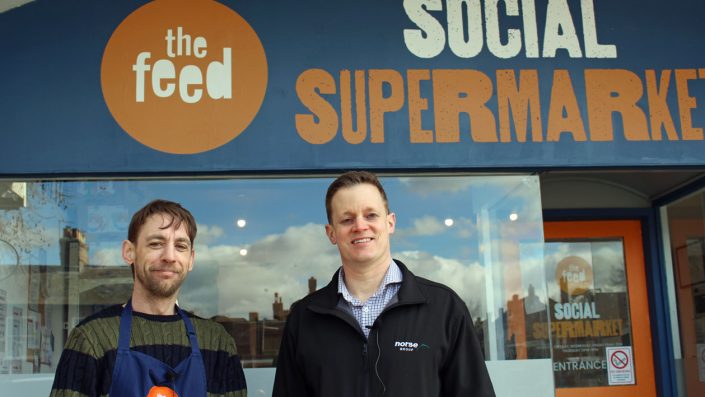 The Feed Social Supermarket
The Feed's Social Supermarket caters to residents of NR1, NR2 and NR4. Located on the city side of Hall Road, this social supermarket provides members with discounted fresh, chilled and frozen food, plus toiletries and cleaning materials. With the help of other local partners, The Feed also runs workshops and classes in their adjoining Community Café, providing additional support and advice on things like cooking, money, housing and employment.
Where is it?
65 Hall Road, Norwich, NR1 3HL
When is it open?
Monday, Tuesday, Wednesday, and Friday 10am-3pm, Thursday 12pm-6pm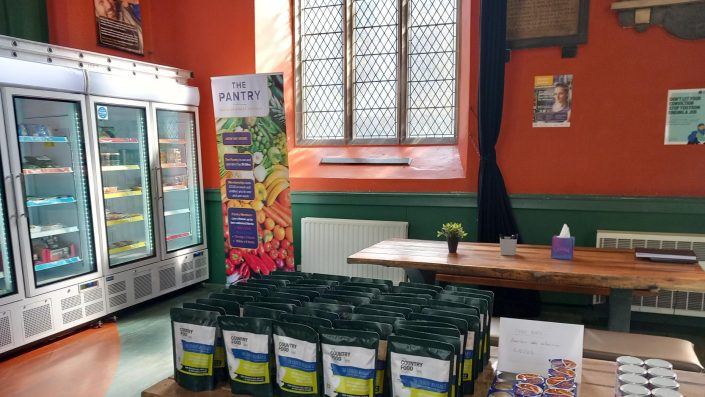 The Magdalen Street Pantry
The Magdalen Street Pantry by the St Giles Trust offers nutritious and healthy food to families struggling to feed themselves. People pay a small weekly subscription of £3.50 and they can choose their food as they would in any other supermarket. Whilst shopping at the Pantry, expert advice and support is on-hand from our Peer Advisors and Pantry Support worker who can help them address any barriers they are facing.
Where is it?
St Saviour Church, Magdalen Street, Norwich NR3 1AA.
When is it open?
Shopping at the Pantry is by appointment so we can make sure there's time to talk.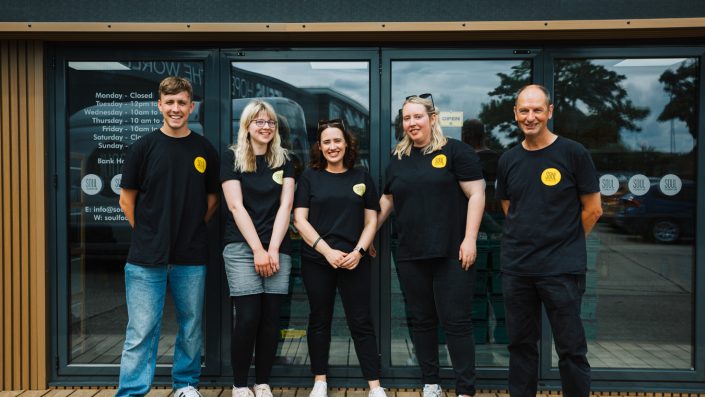 Soul Foundation Social Supermarket
SOUL Foundation social supermarket is a purpose-built facility on site at SOUL Church, Norwich. Officially opened on 11th April, the social supermarket is a membership-based community shop hosting a range of affordable fresh produce, long-life essentials, and household products.
Where is it?
SOUL church, 4 Mason Road, Norwich, NR6 6RF
When is it open?
Tuesday 12pm-3pm, Wednesday – Friday 10am-3pm, Sunday 12-2pm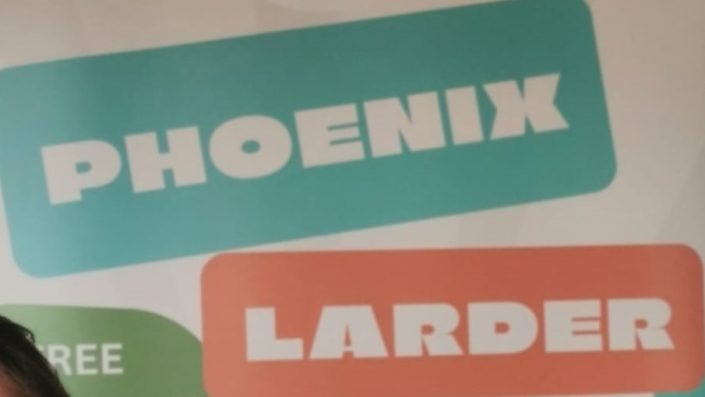 *NEW* Phoenix Larder
We are a community Larder for the people of Mile Cross. It doesn't matter if you are working or on benefits; if you are struggling we can help. We also run alongside the community café and have various people we can refer you to for advice. You can always be sure of a warm welcome.
Where is it?
Phoenix Centre, Mile Cross Lane, Norwich NR3 2LD
When is it open?
Fridays 10am-12pm
Who can I contact about it?
Call 01603 403814 or email  bookings@thephoenixcentre.org.uk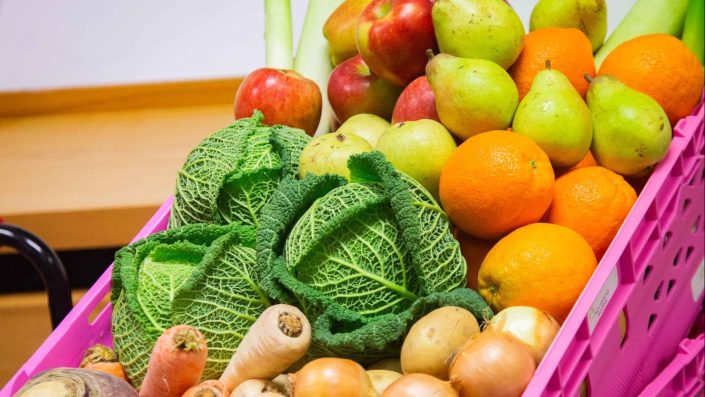 *OPENING SOON* Earlham Community Shop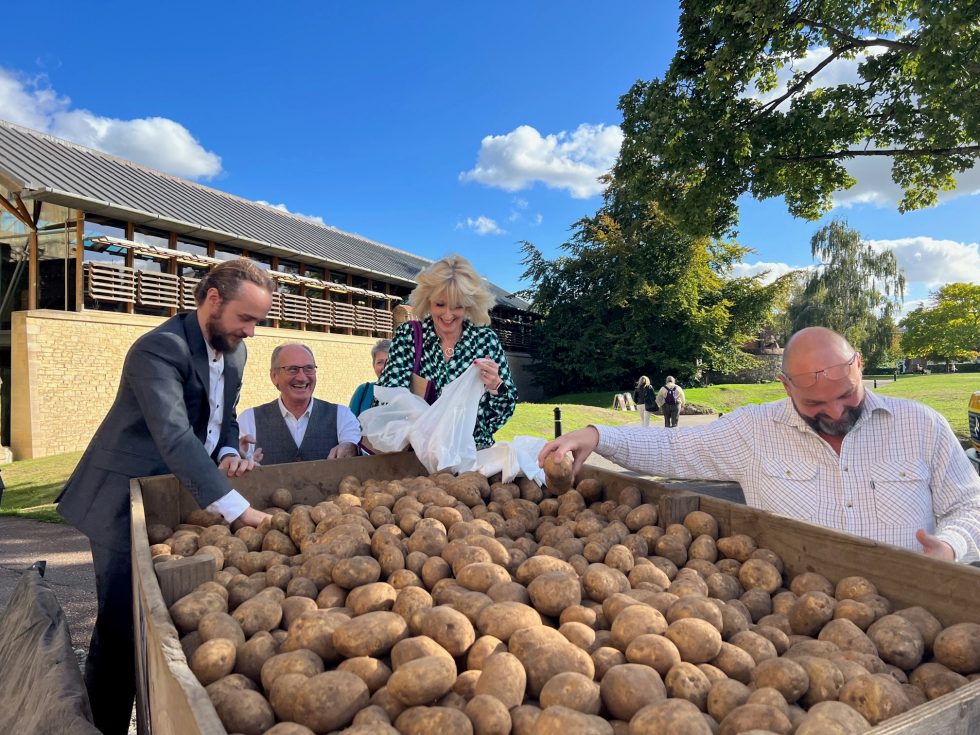 Food is just the start.
When Norfolk helps Norfolk, great things happen. We're inviting local growers, farmers, businesses and individuals to get behind our mission to make sure no one in Norfolk goes hungry.
There are so many ways you can help make a difference:
Food producers can help people on their doorstep by donating surpluses locally. Talk to Victoria to find out more.
Contact your local food hub to find out how you can donate food or your time.
Get your business involved with your local hub, or help through Norfolk ProHelp.

Make a donation.