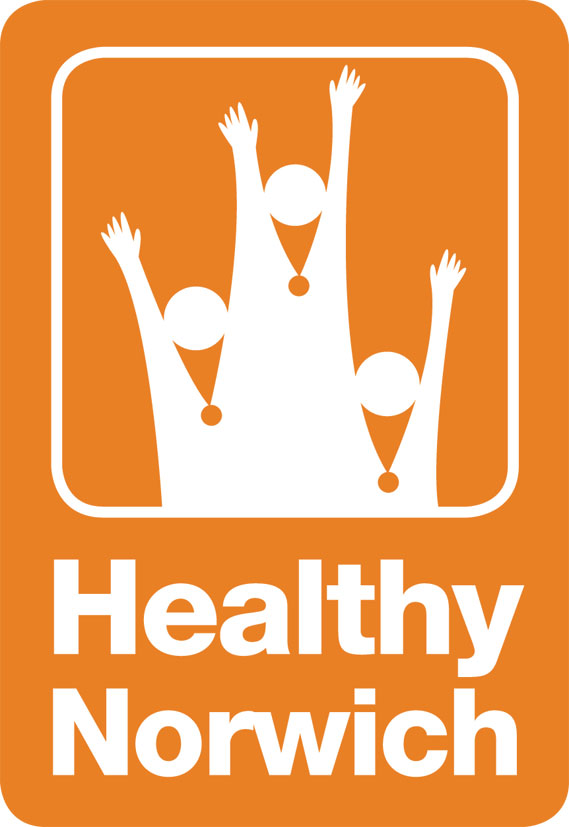 Healthy Norwich is a programme which aims to improve the health and wellbeing of people living in the city and its surrounding area. It is a partnership between NHS Norwich Clinical Commissioning Group (CCG), Norwich City Council, Broadland District Council and Public Health.
Healthy Norwich operates in the area served by GP Practices within Norwich CCG – please note this is the Norwich City Council boundary and also overlaps into Broadland District Council.  A list of member practices is available here:
http://www.norwichccg.nhs.uk/about-us/member-practices
Healthy Norwich is seeking to award grants to encourage and support innovation that helps create a healthier, happier Norwich.  Mental wellbeing and reducing inequalities are two themes which underpin everything Healthy Norwich sets out to achieve.
Please projects should demonstrate impact on one or more of the work themes Healthy Norwich is currently addressing. These are:
Promoting Healthy Weight and Lifestyles
Smoking Cessation and Prevention
Affordable Warmth
Back to Grants for groups