Community Hot-Spot Fund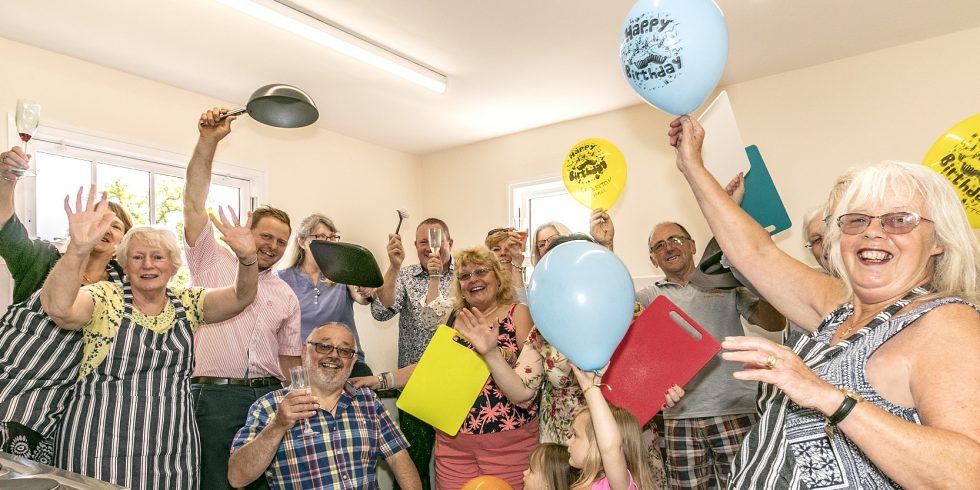 ***This fund is now closed.
Each year, we support Norfolk charities to provide vital services for people living in our county, combatting isolation and loneliness and improving people's wellbeing during the colder months. This year, our winter funding is focusing on organisations that are, or are looking to, provide what we are calling a Community Hot-Spot. A Community Hot-Spot is a warm space for people to take a break from the cold and connect with others over the winter months.
Grants of £2,000 are available to contribute towards the cost of running or establishing a Community Hot-Spot that gives a warm welcome to the whole community, in particular reaching those who are vulnerable or have been impacted by the cost-of-living crisis.
In your application, please tell us about your idea for a Community Hot-Spot. As well providing warmth, this space should bring the community together. This can be anything from providing a cup of tea and a warm welcome, to enabling access to wider support services. All ideas are welcome!
Please click below to see our full guidance on 'Community Hot-Spots'.
Please take a look at our Community Hot-Spot map to see if there is already a Community Hot-Spot near you. Applications not near an existing Community Hot-Spot will be prioritised. In addition, organisation that provide the following documentation with their application will be more likely to receive funding.
A copy of a recent bank statement (dated within the last year)
A copy of your safeguarding policy, this should include your designated safeguarding officer.
We aim to make decisions for this round in mid-December and inform successful applicants as soon as possible. However, your organisation will receive the outcome of your application by the end of January 2023 at the latest.
Before making an application, please ensure that your organisation meets our eligibility requirements.
We are able to offer this support thanks to generous donations from the public into out Surviving Winter fund, and thanks to our partners.
We are able to deliver this programme thanks to contributions from Norfolk County Council, Norwich City Council and the Borough Council of King's Lynn & West Norfolk.

This funding might be right for you if:
You are a small grassroots community group or charity.
You are an established organisation with a track record of delivering activities or services that benefit vulnerable people in your community.
You are looking for funding to support the costs involved in providing a warm space for people in your community.
You can start spending your grant immediately. Funds should be spent by 31st March 2023.
This funding is not right for you if:
You are not a constituted group.
Your project is a capital (building) project, including boiler replacement/ repair and new windows.
You are a Private sector organisation.
You are looking for funding to support the costs associated in heating organisation office space.
How to apply
Please use the 'Apply online' link below to begin an online application. If you have any questions or would like to discuss an application, please get in touch.
When to apply
The deadline for applications is 12 noon on Monday 12th December 2022. We aim to confirm funding decisions as soon as possible, by the end of January 2023 at the latest.
Call for Applications
Closed
Maximum Grant
up to £2,000
Deadline
12 December 2022 – 12:00pm
Who can apply?
Charity, Faith organisation, Parish/Town Council, Social Enterprise/CIC, and Voluntary/Community Group
Eligible Area
Breckland, Broadland, Great Yarmouth, King's Lynn & West Norfolk, North Norfolk, Norwich, and South Norfolk
Find Out More & Apply