World Hearing Day 2022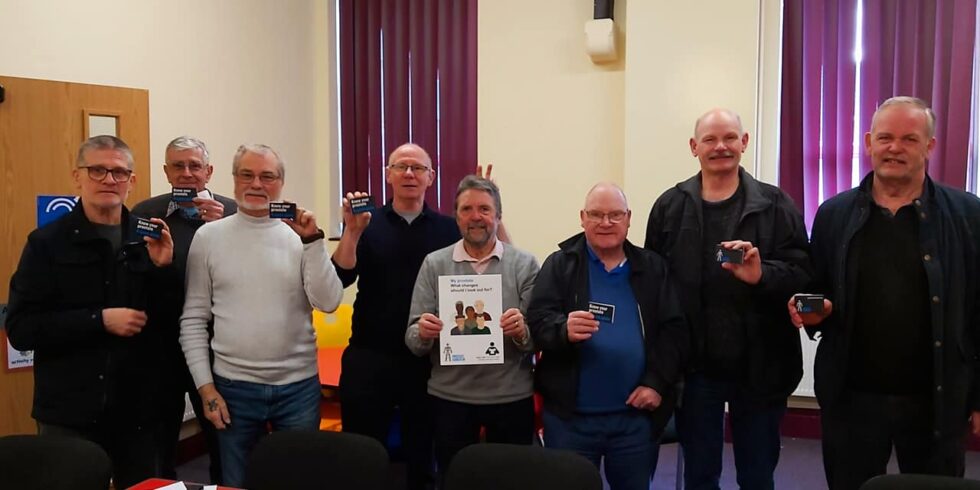 East meets West in our latest case study, looking at the work of two charities operating in our county, both of whom work to provide a range of communication and information services for the Deaf community in Norfolk.
West Norfolk Deaf Association
Based in Kings Lynn, West Norfolk Deaf Association (WNDA) helps to improve the lives of deaf and hard of hearing adults and children in West Norfolk. The charity provides an advocacy service in British Sign Language (BSL), as well as facilitating social and learning opportunities for BSL users and delivering holiday provision for deaf children. They promote deaf awareness and ensure deaf and hard of hearing adults and children have equal opportunity to access services.
The WNDA were able to use a grant from the Borough Council of King's Lynn & West Norfolk Small Grants Scheme, delivered by Norfolk Community Foundation, to lay on a mixture of activities for Deaf people in their community. WNDA have been able to provide an exciting range of accessible leisure activities for Deaf people, including trips to the Adnams Brewery and a visit from Miniature Donkeys for Wellbeing.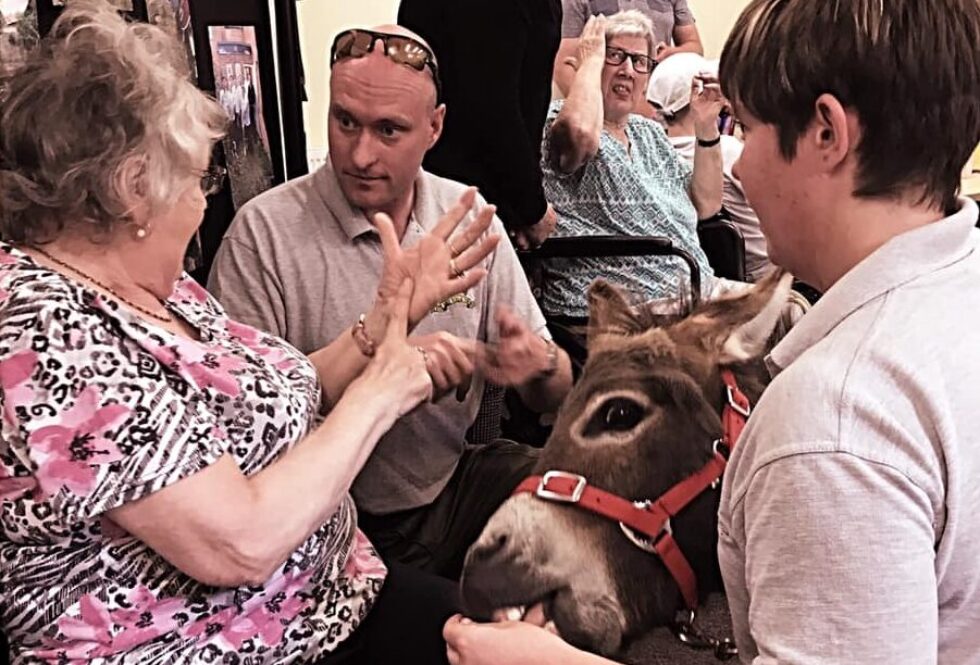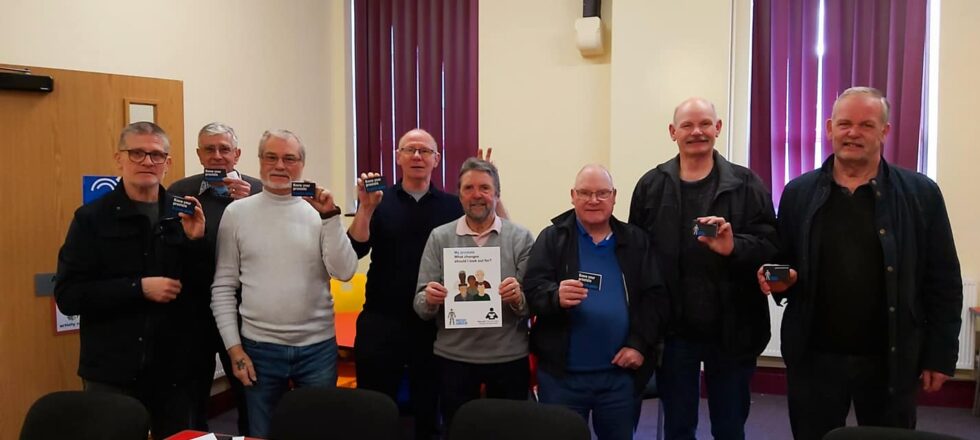 Deaf people are often not properly accommodated when accessing services. BSL has different grammar and sentence structure to the English language; therefore people with BSL as their first language do not understand English very well. This makes reading, communication and understanding difficult. Even now, Deaf children are leaving school with an average reading age of 8 or 9. Many of WNDA's older service users are unable to read and write at all. This means they are often excluded not only from leisure experiences, like museums, but also from vital services like healthcare.
As part of this funding opportunity, the WNDA were also able to offer accessible and informative talks on a variety of health issues. Talks included how to check for signs of breast and prostate cancer, the symptoms of diabetes and dementia, and how to recognise strokes. These talks were chosen specifically because the Deaf community do not have access to information about these health conditions and the signs to look out for in the same way a hearing person does.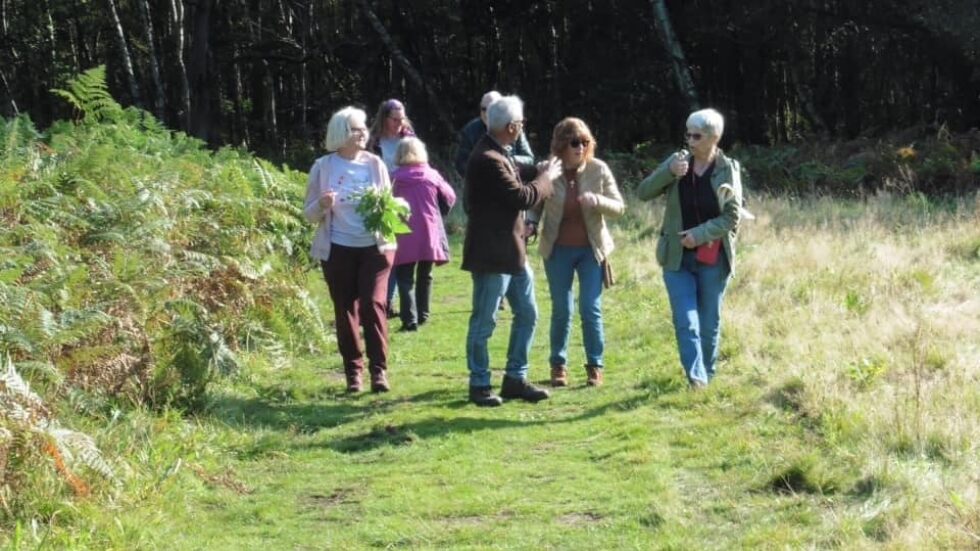 Operating in Norwich and East Norfolk, Deaf Connexions provide a range of communication and information services for the Deaf community of Norfolk. Like the West Norfolk Deaf Association, they provide advocacy services for Deaf people, as well as BSL classes, and support for parents of Deaf children – all with the aim of assisting Deaf people to lead as full and independent lives as possible. Their Open Door services allows people to drop in for help with a range of things, from understanding letters and forms to finding information and making appointments.
Deaf Connexions approached Norfolk Community Foundation's Connecting Older People Fund to establish a programme of social and learning activities at the Deaf Community Centre in Norwich.  Deaf older people are even more isolated because their communication needs are not properly met by generic support services for older people. Launching in late 2019, the projects, such as knitting groups, art groups and a healthy walking group. These were curtailed by the pandemic, but Deaf Connexions responded quickly and adapted their offerings.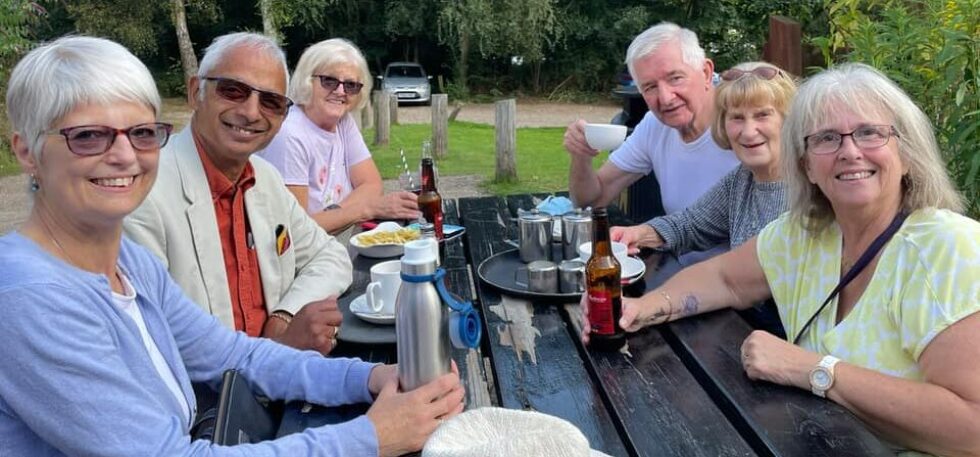 When lockdown began, Deaf Connexions was able to move some of their services online, alleviating the loneliness and isolation of people they help. Through sign language, Deaf Connexions were able to help their service users understand the pandemic's restrictions and rules, helping to reduce some anxiety and fears, and even taught them how to do lateral flow tests. Fortunately, once restrictions were partially lifted, healthy walks were able to resume – and as more restrictions lifted more and more of the pre-planned activities were able to resume.
One lady, who lived alone and felt isolated as she had few friends or family, was referred to the Deaf Centre where she received help connecting with AgeUK and social services. Because of the funding, however, she was able to access the groups and make friends with other Deaf people. A regular attendee of the knitting group pre-pandemic, she has since returned to the group, helped along by Deaf Connexions regular check-ins with her during the lockdowns. Another lady, who was reliant on her hearing husband, was referred to the centre after he passed away. Having no deaf friends, and having relied on her husband's hearing for over 30 years, she became isolated after he passed. She got involved with all the activities, as was even able to reconnect with old friends from school. 
Deaf Connexions and West Norfolk Deaf Association's work in our county demonstrate the constraints that our society places on Deaf people in accessing even the most basic services. From helping older people connect with each other and forge friendships to making sure Deaf people have equitable access to lifesaving information, both charities do a lot to help Norfolk Shine Brighter.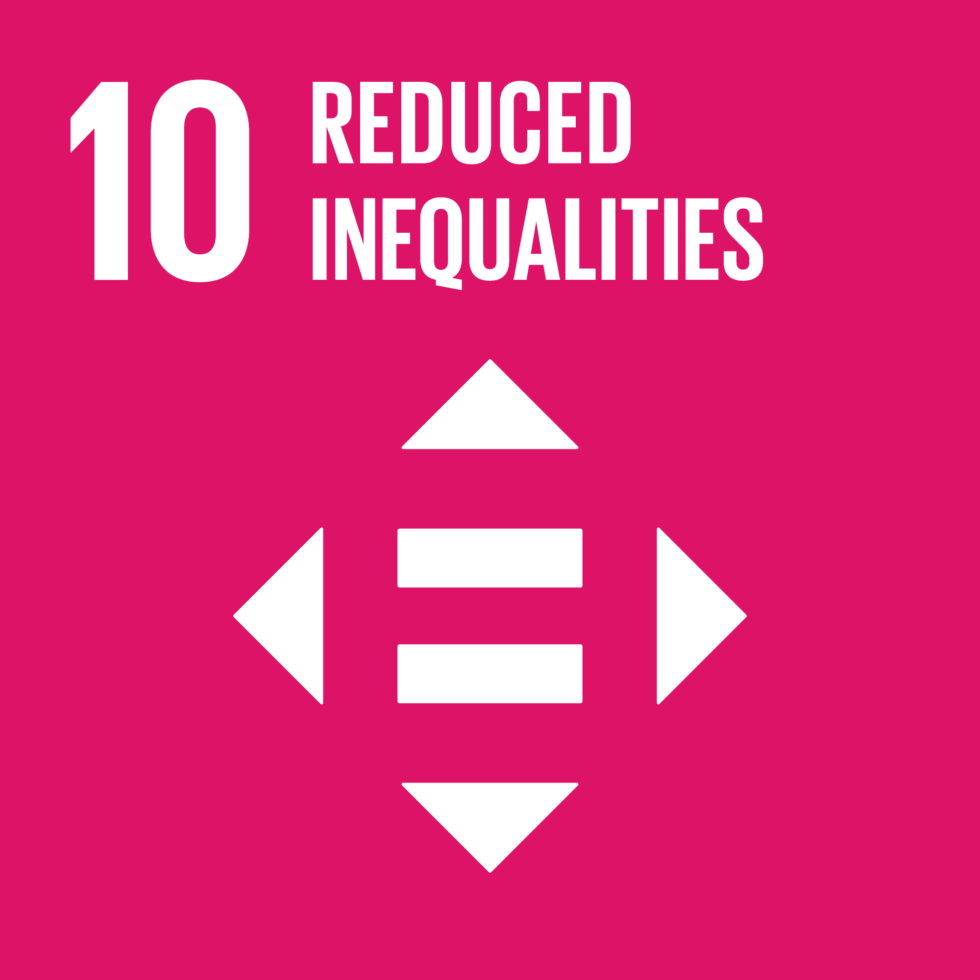 At the Foundation, we are committed to the Sustainable Development Goals. By engaging with the SDGs at a local level, communities take power to face up to the global issues facing humanity in a real and meaningful way.
These projects align closely with goal 10, as both organisations strive to reduce inequality by empowering and promoting the social, economic and political inclusion of all, including persons with disabilities.