Top Banana:
Great Yarmouth Holiday Flavours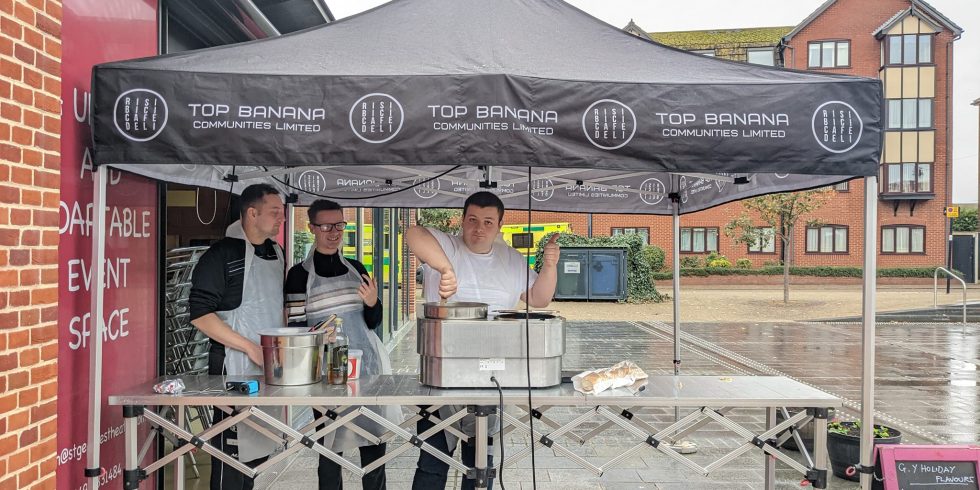 Top Banana is a project-based community group in Great Yarmouth. They support people to reach their physical, emotional, creative and economic potential through providing activities that promote health, wellbeing and community spirit.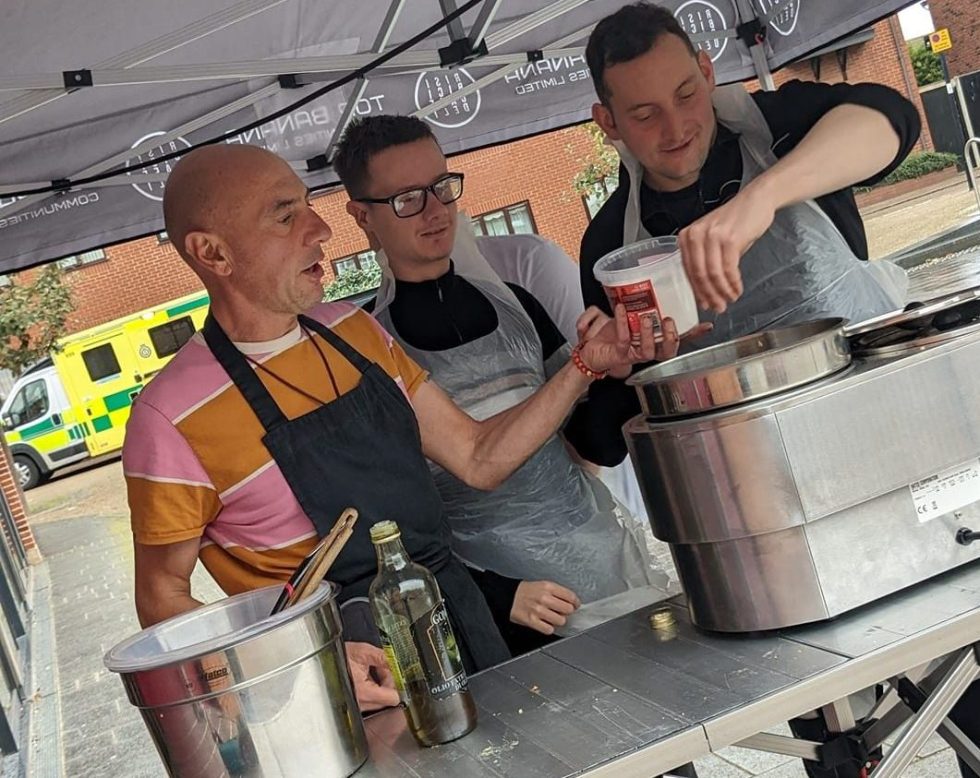 This summer, Love Norfolk funded Top Banana's Great Yarmouth Holiday Flavours project, which ran alongside Active Norfolk's Big Norfolk Holiday Initiatives.
The project provided 10 days of cooking activities in Great Yarmouth for families who face increased vulnerability over the school holidays. The cooking activities included cooking demonstrations, where local food enthusiasts and small business owners from a diverse range of backgrounds came together to share their knowledge and love of food. These demonstrations were followed by a participatory session in which groups could try cooking a meal themselves. One group that attended the project was the Fabba Theatre Company, a group in Great Yarmouth and Lowestoft for adults with learning disabilities and complex needs. 20 members of the theatre group attended the session and had an amazing morning learning how to make risotto.
The Great Yarmouth Holiday Project saw around 600 meals produced, with a total of 200 food packs and recipe cards distributed to attendees. The project has successfully supported families during the school holidays and has helped people in Great Yarmouth feel confident in making healthy food.
What is Love Norfolk?
Our Love Norfolk Fund focuses on celebrating and championing the many individuals, charities, businesses and organisations that make our county second to none. The Love Norfolk Fund supports projects in Norfolk that aim to make communities thrive, providing care and opportunities for people countywide. Funded by Norfolk 100 members and private and individual donors, Love Norfolk was able to support 113 projects across the county this summer. These projects show the diverse range of community action in Norfolk, and the work that organisations do to continue to make Norfolk shine brighter.