Nourishing Norfolk goes to the Royal Norfolk Show 2023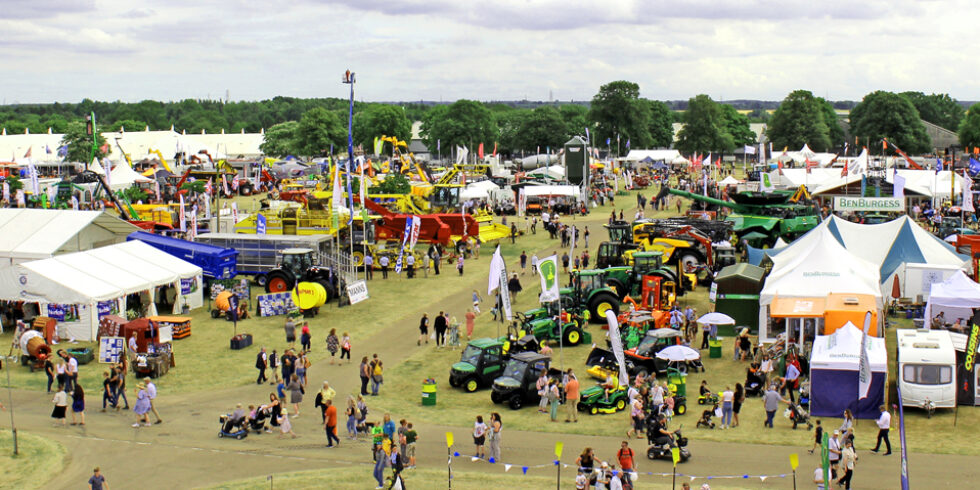 The agricultural event provided the perfect backdrop to update thousands of visitors on the very latest from our Nourishing Norfolk project
We were excited to share the very latest news and updates from the Nourishing Norfolk initiative with the tens of thousands of visitors who came to the Show (come rain or shine) over the two days. Surrounded by our bright-pink supermarket crates, we welcomed hundreds of people to discover the impact their efforts had made in the past year, and to see what was coming up next for the 19 Nourishing Norfolk food hubs who are working day in, day out to ensure no one in Norfolk goes hungry. Since last year, we have:
Welcomed 15 more food hubs to our network, bringing the total up to 19 across the county
Had 6,000 more households sign up to their local food hub for support
Gone from 2,500 people in Norfolk getting food from their local hub, to almost 20,000 people benefitting from what the hubs now offer
We were delighted to see so many familiar faces who have backed the project, donated locally-grown food, or who are running the food hubs on the ground. It was also brilliant to introduce our initiative to so many people, and to have the opportunity to explore what food hubs do in new ways. Here are just some of our highlights from the two days: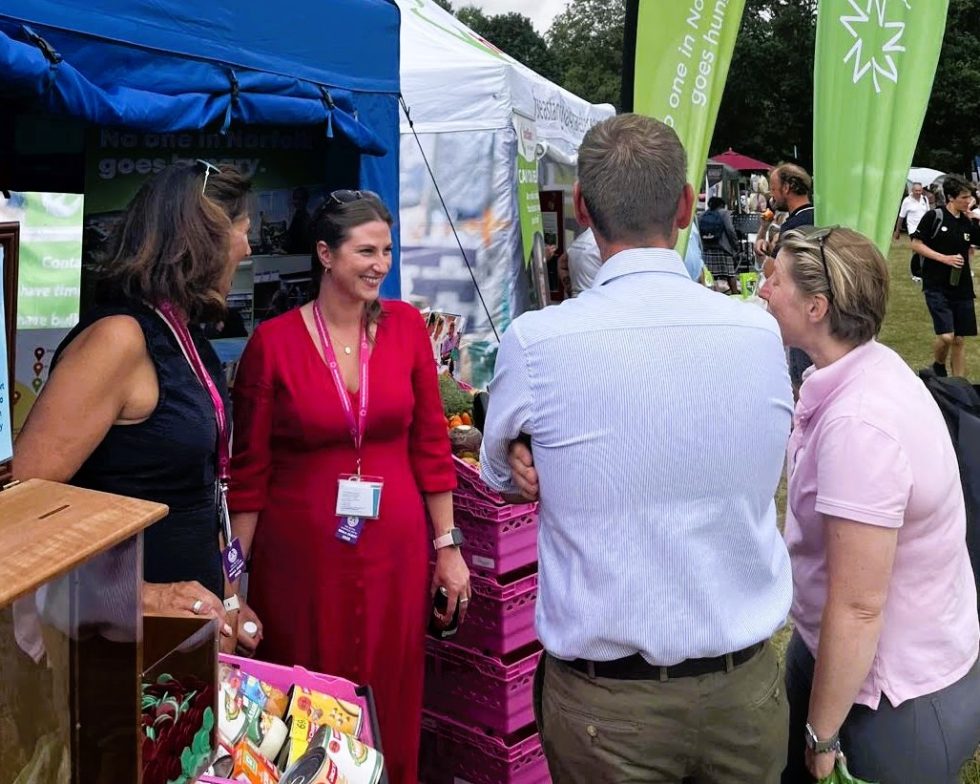 Cooking on a budget is tough, but hubs are here to help
Billie, head of the Nourishing Norfolk Network, teamed up with Christina from the Fakenham Food Fellowship to give a cookery demonstration to show how food hubs can help people cook healthy and nutritious food on a budget. Christina, a seasoned chef who has worked in some of the best kitchens in the UK and France, prepared delicious dishes with ingredients commonly found at Nourishing Norfolk food hubs that challenge the idea that eating well means spending above the odds. Getting people more confident in the kitchen so they can make savings when cooking is a key objective among the hubs. Billie, meanwhile, chatted about the impact that the cost-of-living crisis is having on families, and why the food hubs are so important, as they can not only help to prevent people getting to crisis point, but also help build people up so they can escape food poverty for good.
We are extremely grateful to Local Flavours for giving us space on their stage for an hour each day to talk about the project and to demonstrate how hubs help people build skills.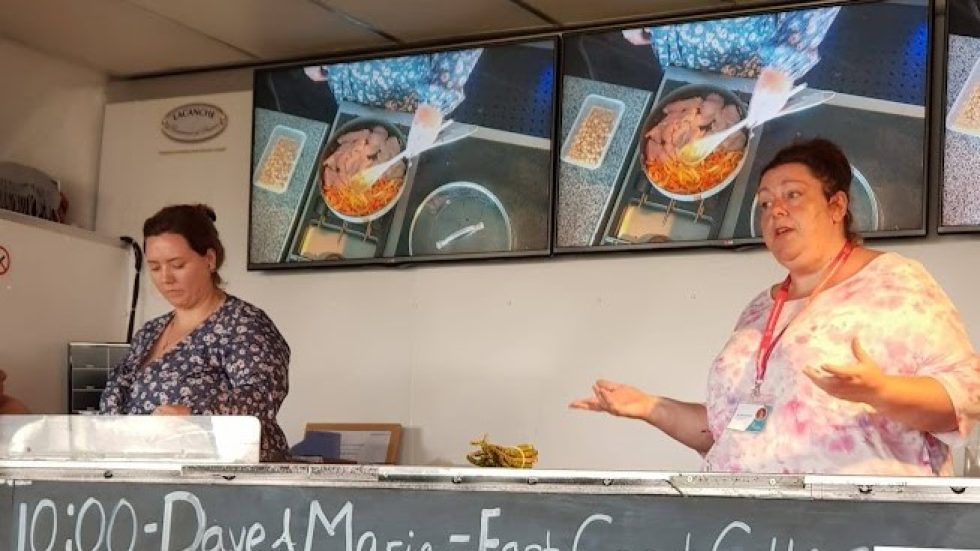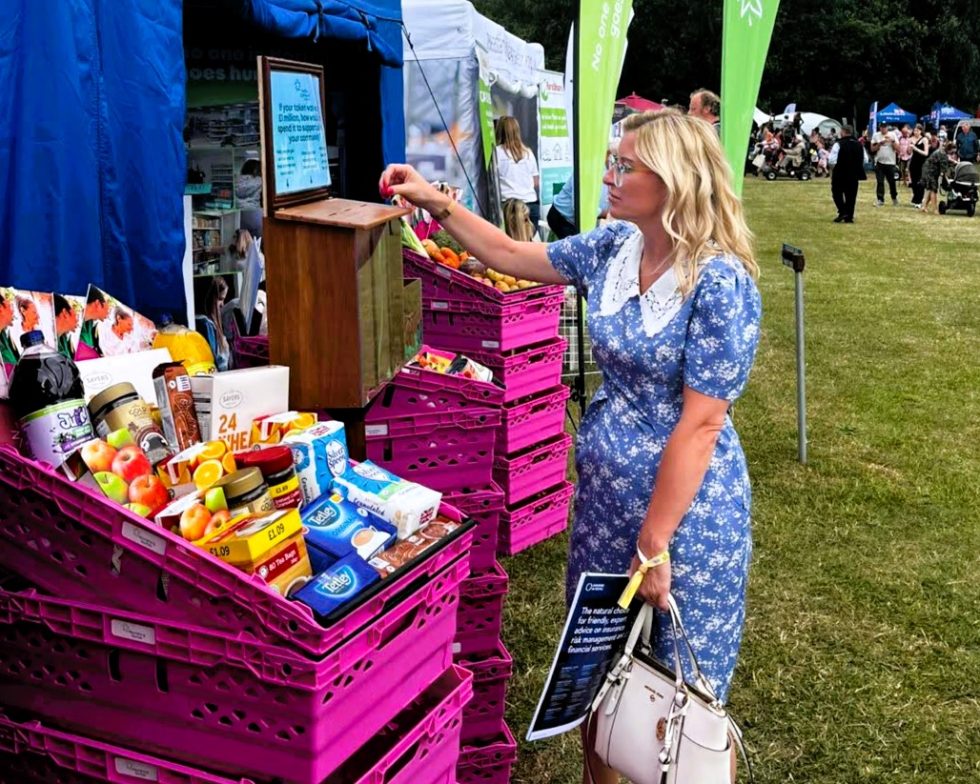 Meeting people from all over Norfolk
So many people were curious about the Nourishing Norfolk initiative and took the time to look around our stand, ask questions, and vote on what they thought should come next for out food hubs. With the cost of living becoming a concern for many more people, it was vital that we had the chance to spread the word about what the Nourishing Norfolk project could offer, and how people can get involved to support the programme through their local hub.
Donors, partners and friends
We were visited by a steady stream of people throughout the day. They included:
Regular donors, such as Norfolk 100 members
Charity partners, like Soul Foundation
Members of the public curious to know more about what we do at Norfolk Community Foundation.
MoJo the dog; star of the Royal Norfolk Show
We were fortunate to be able to share our progress on the Nourishing Norfolk initiative with them. We also had the privilege of sharing our latest annual report with them which details the amazing projects we fund and support throughout Norfolk.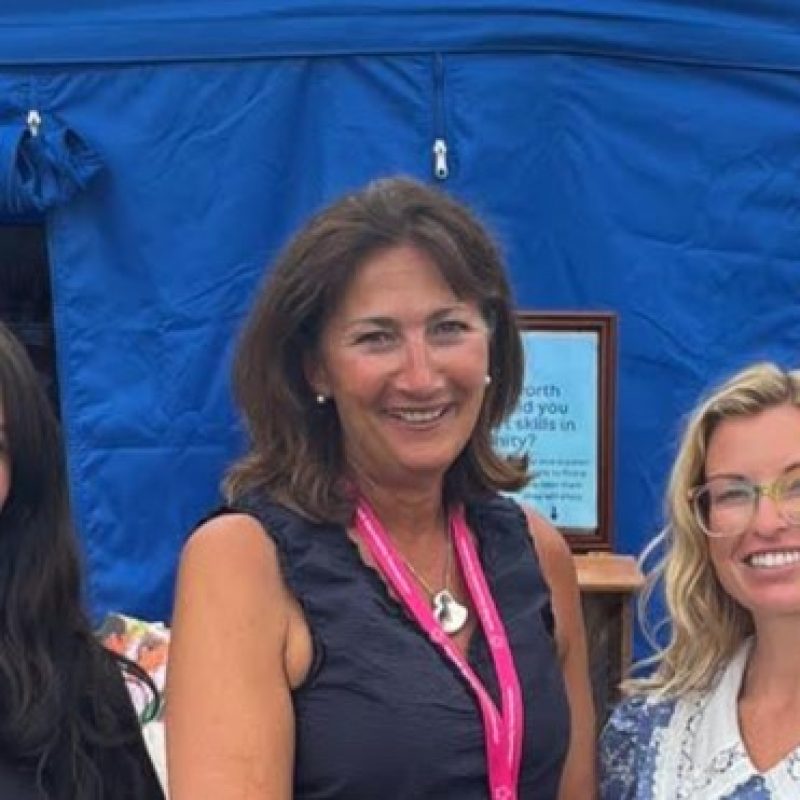 Thank you!
We'd like to take this opportunity to thank:
The Royal Norfolk Agricultural Association for providing us with the stand and giving us the opportunity to share our flyers on our trade stands
Norse & Interprint for kindly printing our display materials
Our Corporate Philanthropy Advisor, Lauren, and her family for transporting our gear to the showground
And finally, our office manager, Karen, whose organisational skills were pivotal in ensuring our success!
Posted: 30.06.23