NR5 Community Hub:
Freedom Friday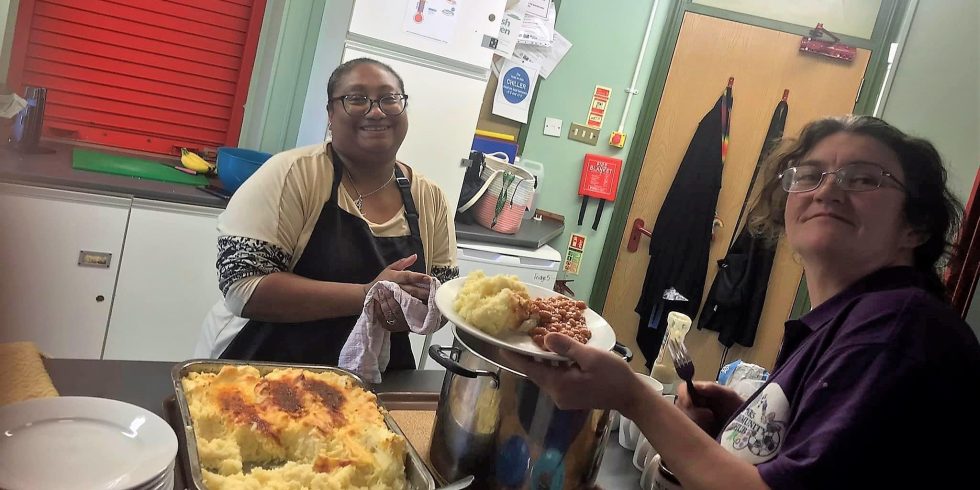 A safe, affordable, social space for people to gather
The NR5 Community Hub was formed in 2015 by a group of local residents who wanted to do more for communities and families living in North Earlham, an area that experiences significant social and economic challenges. Based at Cadge Road Community Centre, the NR5 Community Hub support almost 200 people every week, bringing together local people and supporting their wellbeing.
Thanks to Love Norfolk funding, the NR5 Community Hub set up Freedom Friday, a social group for anyone over 18 to meet new people and learn new skills. They offer arts and crafts, board games, light sports, friendship, hot drinks, and a cooked meal.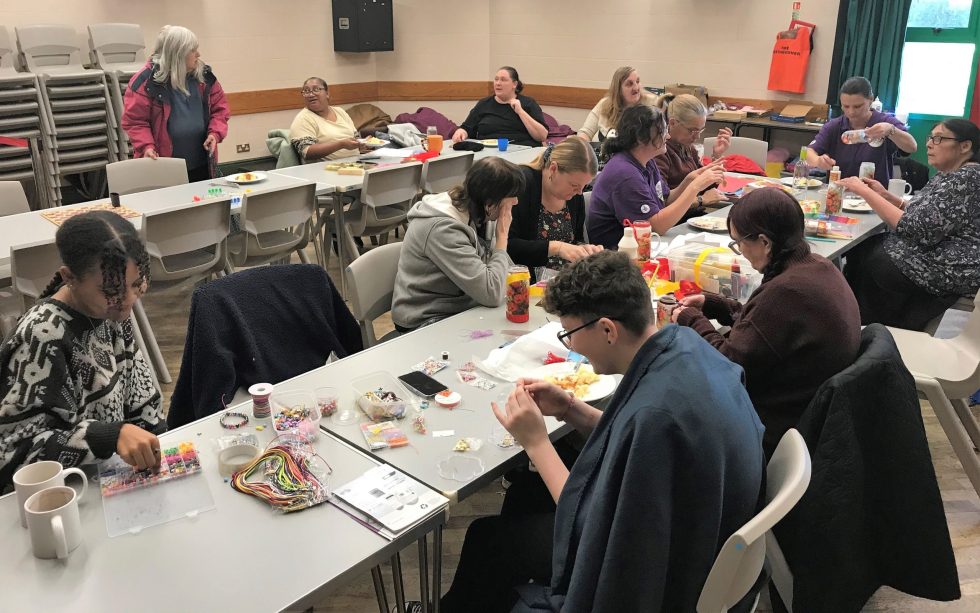 Rainy Waller founded Freedom Friday after her and her mum, Christine, suffered a series of devastating losses. In the space of one year, Rainy lost her dad, brother, and a close friend. Christine, struggling to cope, started spending more and more time at home. Rainy noticed there were no informal groups in the area for isolated or vulnerable people to go to, and with that, Freedom Friday was created.
Christine is a great example of how Love Norfolk funding impacts people's lives. Freedom Friday has given Christine space to heal, via socialising and taking part in fun activities like decorating jars for candles and making bracelets. The impact of these activities on wellbeing is not limited to Christine. One woman who attends the group is a single mum, another is caring for her husband who has a brain tumour. For these women, Freedom Friday is exactly as the name suggests: their freedom to socialise and focus on their own wellbeing for a couple of hours a week.
Freedom Friday has been loved and welcomed by the local community. 20-30 people usually attend the sessions, and the general feedback from attendees was that Freedom Friday offers them a place to relax, unwind, learn new skills, and have a safe space to chat.
What is Love Norfolk?
Our Love Norfolk Fund focuses on celebrating and championing the many individuals, charities, businesses and organisations that make our county second to none. The Love Norfolk Fund supports projects in Norfolk that aim to make communities thrive, providing care and opportunities for people countywide. Funded by Norfolk 100 members and private and individual donors, Love Norfolk was able to support over 100 projects across the county this summer. These projects show the diverse range of community action in Norfolk, and the work that organisations do to continue to make Norfolk shine brighter.