"A strong community is able to care for its most vulnerable people, and this crisis has shown that Norfolk's communities are stronger than ever. Countywide we're seeing committed, compassionate people stepping up when it matters most. We're proud to back them with essential funding – our priority is getting grants moving quickly to match the immediate and urgent needs we're seeing."
Jenny Bevan, Head of Programmes
Over 200 organisations across Norfolk, supported by our Covid-19 Community Response Fund and the National Emergencies Trust, are stepping up and taking action to help people through the current crisis. The power of these groups and their work on the ground directly in their communities to reach those who need help is unparalleled. Read on to find out more about some of the vital work taking place.
A rapid community response
A large number of Parish Councils and community organisations across Norfolk continue to provide essential help to people in their communities. Here is a small selection of these initiatives:
Burgh Castle Parish Council is providing essential supplies to their local food bank, The Pantry, to ensure that local people and families in need have enough to eat, as food donations have decreased significantly during the crisis.
Yaxham Parish Council is setting up 'Yaxham Cares', a volunteer shopping and prescription delivery service, also offering transport to medical appointments and a befriending service.
Wells Community Hospital is setting up Wells Central Support Hub, providing support to people who are older or self-isolating through companionship via telephone, and delivery of groceries and medication.
Aylsham & District Care Trust, YMCA Norfolk and The Well in Gorleston are providing numerous hot meals each day for their service users.
Age UK Norwich is increasing the number of telephone and web calls offering companionship and support to older people who are living alone and who have to self-isolate for a long period of time, helping to alleviate acute loneliness.
Mandalay Wellbeing CIC have been able to provide food deliveries to help people in and around Great Yarmouth.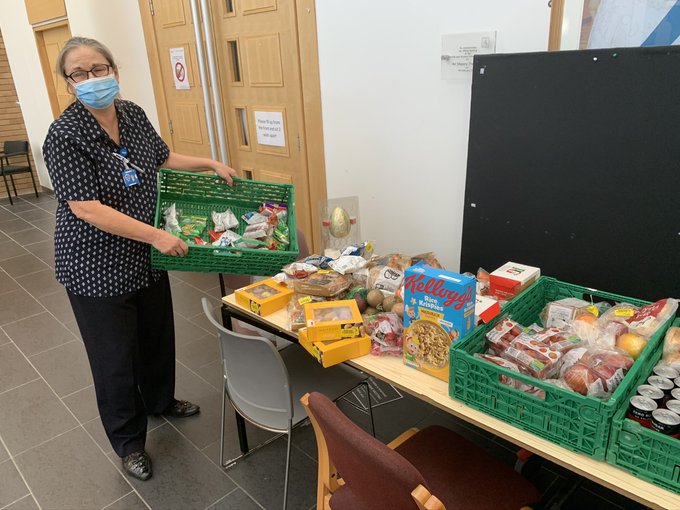 Tackling the wider impact of the crisis
Across our communities many people are struggling with extreme anxiety about becoming ill from coronavirus, the future, their jobs and being able to get enough food for their families. Families who were already struggling before the crisis are being pushed over the edge.
Lockdown is a very challenging time for us all, but especially so for people who are struggling or have additional needs, and their families. Here's some of the ways that local organisations are providing help to ease some of the worries and pressure, with our support:
Families who are struggling
Many families across Norfolk are anxious and wondering what the future holds. Schools are closed, people may have lost their jobs and people are isolated. But families in deprived areas will be struggling the most. They may have more significant money worries, are less likely to have gardens where children can play and get fresh air, and may be struggling with helping their children to learn while schools are closed.
We're supporting Oak Grove Community Church in their work with families who need support in North Norwich. They have been able to provide bags of home essentials, food and crafts, delivered to support some of the families in greatest need during the lockdown:
 "The arts and crafts you have just dropped off today are now priceless… they are going to make the biggest difference now we are in lockdown. Thank you."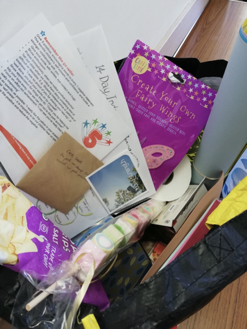 In addition, they are also organising a parenting programme to support families within the Catton Grove and Mile Cross areas of Norwich, to help prevent them from reaching crisis point. This area of Norwich has high deprivation and significant levels of need. At the end of the programme it is hoped that parents will feel more confident in their parenting, enjoy better relationships with their children and feel less isolated.
People living with dementia
Those living with dementia and their carers currently do not have access to their usual face-to-face support groups which can provide vital help. Downham Dementia Support Association is providing support to families living with dementia via telephone during this period, checking twice weekly on how they are coping, and working with other groups in the area to ensure that these families get the help they need.
People with learning disabilities
We're supporting local charity Opening Doors with the costs of producing weekly newsletters for those with learning disabilities across Norfolk, which include information on available support and activities and puzzles. In addition, North Norfolk organisation About with Friends is providing 'care packages' and live-stream entertainment for adults with autism and learning disabilities who are affected by the lockdown.

Support with eating disorders
In these extremely difficult times many people are experiencing anxiety, and especially those who are already struggling with their mental wellbeing. We're helping the Norfolk Eating Disorders Association (Eating Matters) to provide extra counselling sessions via telephone or online for people who are at risk of their eating disorders relapsing due to increased anxiety around the Covid-19 crisis.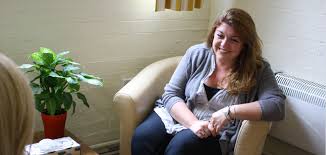 Yolande Russell, CEO of Eating Matters, said:
"With the Covid-19 Community Response fund Eating Matters has been able to extend the original number of counselling sessions offered to some of our more vulnerable service users who were due to end counselling as lockdown begun. We are restricted to offering individuals a maximum of 20 sessions due to the high demand on our service and being able to manage a waiting list. During this extremely difficult unprecedented time, it would be counterproductive to finish therapy too early for some clients leaving them at risk and vulnerable to relapse."
Providing important Covid-19 information in additional languages
We're supporting local charity Access – Supporting Migrants in East Anglia with the cost of translating advice, guidance and educational activities into various languages during the Covid-19 crisis to ensure that people can have access to the information they need. This will help those living across West Norfolk including in King's Lynn and Wisbech, but the translations will also be available more widely via the charity's website.
Enabling more rapid testing for Covid-19 locally
With the volume of testing for Covid-19 rapidly rising, we're helping charity Norfolk Blood Bikes to support our local hospitals to deliver Covid-19 testing samples to the labs at the Norfolk & Norwich Hospital from the Queen Elizabeth Hospital in King's Lynn and the James Paget Hospital in Gorleston. The volunteers at Norfolk Blood Bikes specialise in providing essential out-of-hours coverage when the NHS service isn't in operation.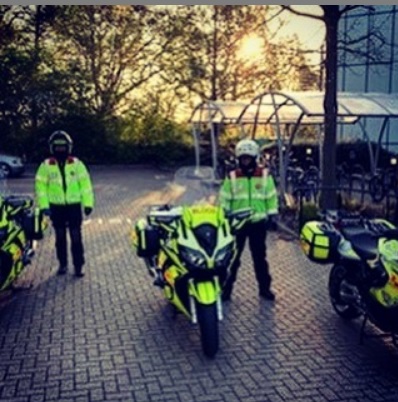 Help our vital local organisations do more
This is only a small selection of the vital work that is being done by local organisations to help people in their communities during the Covid-19 crisis. Thank you to everyone who is working tirelessly to help people in need across Norfolk. If you'd like to help them continue making a difference, find out more and donate to our Covid-19 Community Response Fund now which enables us to get funding out quickly to where it is most needed.