Not for Profit Law donates £30,000 for good causes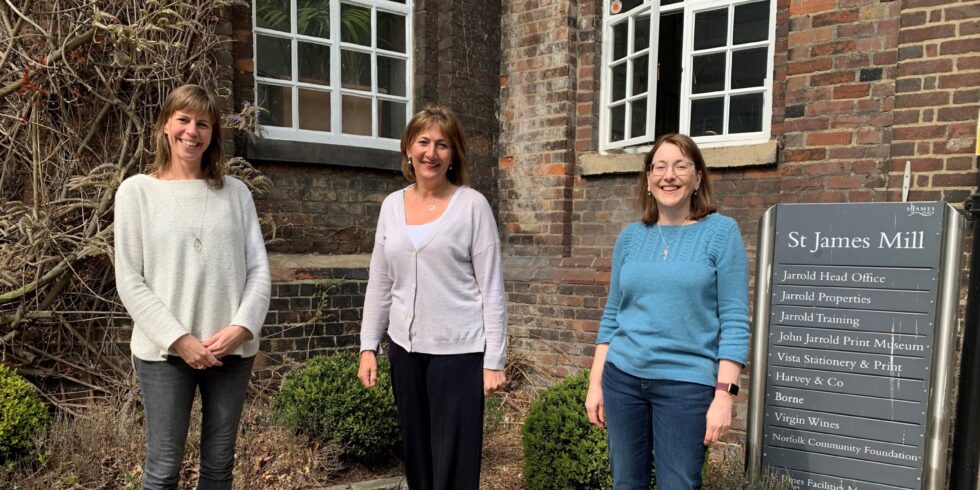 Not for Profit Law donates £30,000 for good causes
Over the past year, local Community Interest Company (CIC) Not for Profit Law has raised £30,000 for grassroots causes in Norfolk. The practice has partnered with local grant funder Norfolk Community Foundation to distribute the funds where they will have the most impact.
The organisation has been raising money for Norfolk Community Foundation since their launch 2021, and to date has donated in excess of £50,000. Their fundraising has supported grassroots charities such as Age Connected Great Yarmouth, NR5 Community Hub and Cup-O-T Wellness and Therapy Services, all of which are helping those struggling with the cost of living.
The innovative law project harnesses the talents of experienced solicitors Laura van Ree and Trina Worden, who left well-known law firms to form a different kind of legal practice with a philanthropic approach. Their rates are lower than traditional law firms and, as a CIC, they feed the profits back into the local community through the Foundation.
Claire Cullens, CEO of Norfolk Community Foundation, commented: "Laura and Trina should be incredibly proud of this amazing achievement. They are a shining example of what doing 'good business' is all about. Thanks to their hard work, communities can take action on the things that matter to them. Our work is only possible thanks to partnerships like this, and we are delighted to continue sharing the rewards of their CIC across the county."
Laura commented: "We are thrilled to be able to make another donation to Norfolk Community Foundation from the work we have undertaken this year. We remain confident that as more and more people learn about what we are doing, and come to us for advice, the funds we can direct to Norfolk Community Foundation will be even greater".
Through Not for Profit Law, Laura and Trina offer advice and assistance in relation to Wills, Tax, obtaining Probate, Estate Administration, Trusts, Powers of Attorney and Court of Protection matters. Other services include free initial probate advice to anyone who is responsible for dealing with the estate of a loved one. They also currently provide a free Will review. Trina commented: "We offer a traditional service in a new way so that people who need advice and assistance can do so confident in the knowledge that our profits will be returned to the local community. We are fortunate to be able to do the job we love and also help the local community at the same time."