Not for Profit Law raises £20,000 for Norfolk charities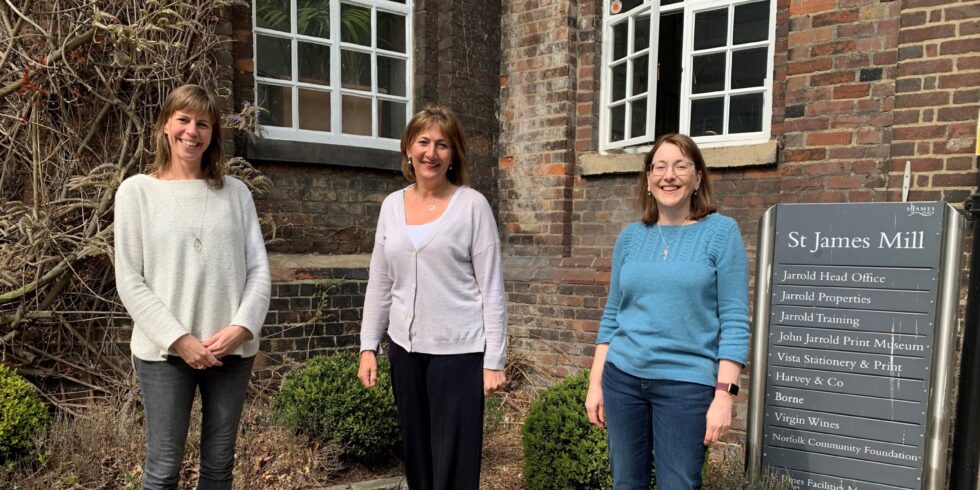 Not for Profit Law raises £20,000 for Norfolk charities
Norwich has recently been granted Social Enterprise Status in recognition of its reputation as a hot-spot for Community Interest Companies. One such company is Not for Profit Law, an innovative law project that uses its profits to benefit local charities with help from the Norfolk Community Foundation.
Just 9 months after Laura van Ree and Trina Worden – two experienced local solicitors – opened the doors of their firm, they have already given away £20,000 in profits. Not for Profit Law donated the sum, along with over £2000 donations from clients who received free advice, to their partner charity Norfolk Community Foundation.
The social enterprise harnesses the talents of the pair, who left well-known law firms to form a different kind of legal practice with a philanthropic approach. Their rates are lower than traditional law firms and they feed the profits they make back into the local community through the Foundation. This money has been put to good use straight away, assisting charities such as the Norfolk Deaf Association, DIAL Great Yarmouth and St Edmunds Society, all of whom help vulnerable people in Norfolk.
Claire Cullens, CEO of Norfolk Community Foundation, commented: "Our work is only possible because people and organisations like Not for Profit Law care about local communities and want to take action. We are enormously grateful and excited to receive this donation. It will be put to immediate use supporting charities working on the frontline in Norfolk communities".
Laura commented: "We are thrilled to have made such a brilliant start. We are confident that as more and more people learn about what we are doing, and hopefully choose to come to us for advice and assistance, the funds we can direct to Norfolk Community Foundation will be even greater".
Through Not for Profit Law, Laura and Trina advise on Wills, Tax, Probate and Estate Administration, Trusts, Powers of Attorney and Court of Protection matters. Other services include free initial probate advice to anyone who is responsible for dealing with the estate of a loved one. They also currently provide a free Will review. Trina commented: "We want to ensure that people who need to do so can access free advice and guidance at Not For Profit Law. We are fortunate to be able to do the job we love and also help the local community at the same time."