Lottery Funding Nourishes Norfolk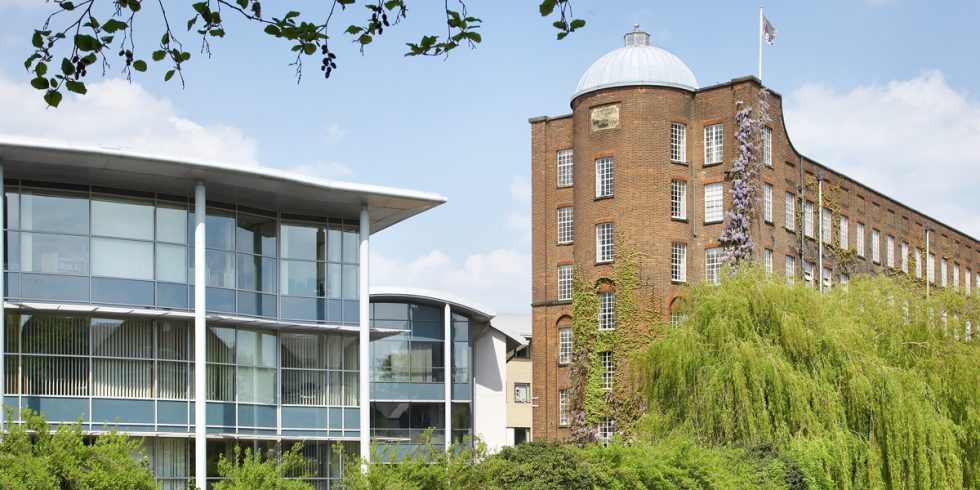 Visitors from the National Lottery Community Fund were impressed by Nourishing Norfolk's "amazing" team
Recently, the Norfolk Community Foundation played host to visitors from the National Lottery Community Fund. The Foundation recently applied for and was awarded a significant sum from the national funder to contribute towards the Nourishing Norfolk initiative. After reading about the positive impact and successes of the programme in the application, Ruth and Lucinda from the Community Fund were keen to visit the programme to see first hand how it was transforming lives in Norfolk. The visit was an opportunity to showcase the programme's work and highlight its future trajectory. CEO Claire Cullens, greeted the visitors and took them through the objectives of the programme.
Claire explained how Nourishing Norfolk aims to provide healthy and nutritious food to those in need, with a focus on tackling food poverty. Claire explained that "We developed 'food hubs' to help people in crisis who could not bridge the gap between buying groceries from a regular supermarket and relying on a food bank, but we quickly realised the potential the hubs had for addressing the underlying causes of food poverty – such as money management, mental health and skills – and the grant from the National Lottery will help to sustain this programme and ensure those who need it most get the support they need."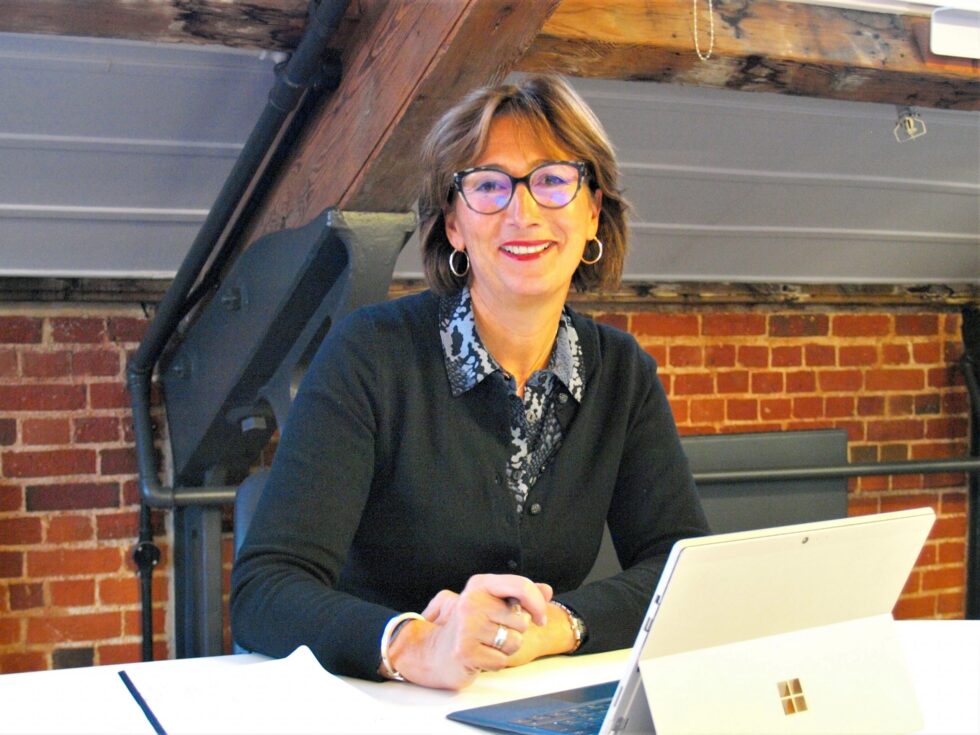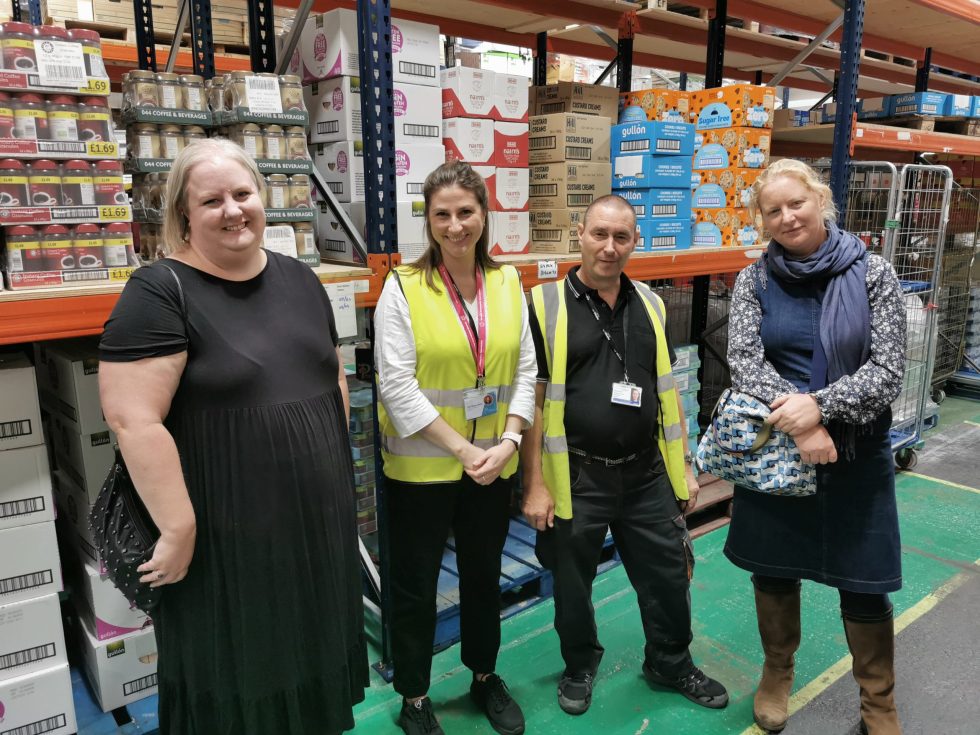 After the introduction, Ruth and Lucinda were taken to the warehouse where they met with Tori, who explained the supply and logistics of the programme. They learned how the food is sourced, stored and distributed to the food hubs. Tori explained that "there is a misconception that all food is donated. In reality, most is bought from wholesalers or local shops. Hubs were spending so much time searching for good deals, that they couldn't support people with the other challenges they were facing. We developed the warehouse with help from our partners at Norse Group, giving hubs a reliable supply of core products at a very affordable price. This means they can spend more time supporting their customers."
Ruth and Lucinda were particularly interested in the warehouse, because of its novelty. They said that "we haven't seen this in a food programme before and Tori and Brian did a great job at explaining how this supports the food hubs with consistency of supplies. This was a big learning point for us in what supports a strong food programme. We really hope that the funding will allow the existing strong model to expand further and learning to be shared more widely."
Next, Ruth visited St Giles Trust, a food hub under the Nourishing Norfolk programme. Here, they met with support worker Adam, who shared how the food hub helped clients open up about other difficulties they faced. Adam explained that the food hub was not only a place to get food, but also a safe space for people to discuss their challenges and receive support. "If you're hungry, the mission to secure food for yourself and family becomes all-consuming," he said, "and this means you do not have the mental bandwidth to deal with other problems, which can suddenly become overwhelming." Adam explained how he recently supported a client when she was suddenly presented with an unpayable bill when her son entered an apprenticeship. The phone line was closed and the only way to send supporting documents was online, and he helped her to complete the paperwork and get the bill cancelled. Ruth was moved by the empathy and care shown by the staff and volunteers towards their clients, and shared her own thoughts about the anxieties and humiliation people can face when applying for benefits. Ruth said that these "strong community connections really stood out to me. It was really easy to see how people going through something tough in their lives can pop into a friendly space and get support beyond and alongside food."
The visit was a huge success. Ruth and Lucinda left with a greater appreciation of the impact the programme was having on the community and a better understanding of the logistical operations behind it. "The whole team were really amazing," said Ruth and Lucinda, "but particularly Billie, and Tori and Brian who run the warehouse side."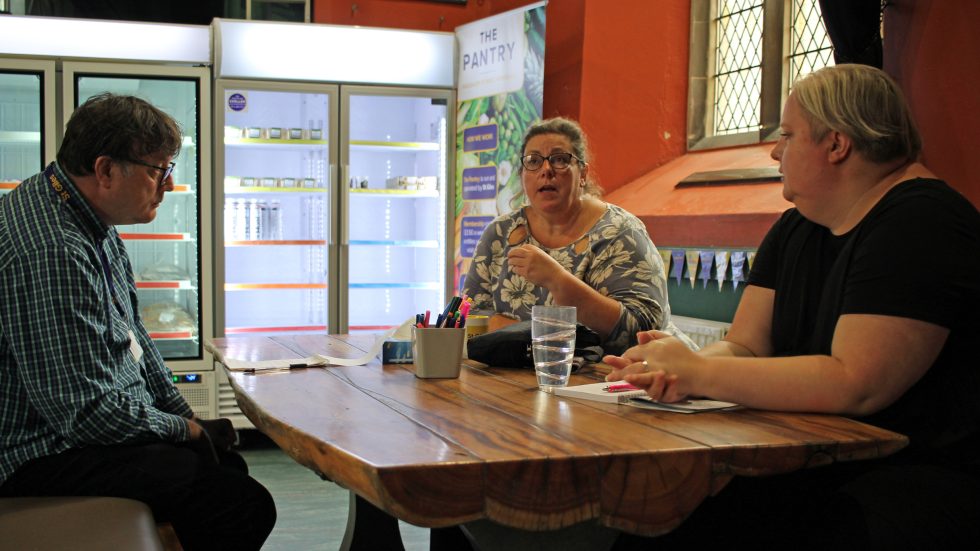 We'd like to thank National Lottery players for helping make this critical programme possible.
Published: 04.10.2023