Inspirational book celebrates Norfolk at its best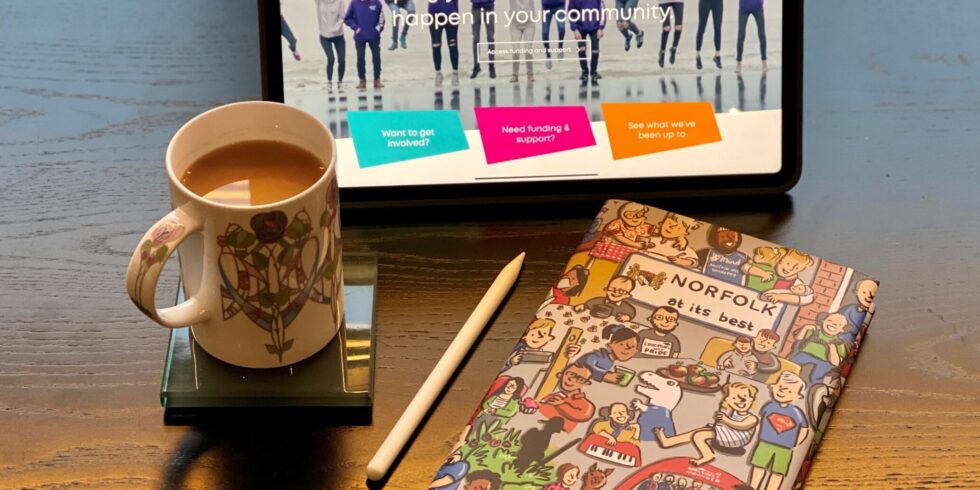 An illustrated book has been produced by a local businessman to shine a light on inspirational communities in Norfolk.
'Norfolk at its best' was created by Kevin Keable after being inspired by the work of local charities in the county and that of the Norfolk Community Foundation, which provides funding and support to charities and community groups in the county.
Having previously been involved in fundraising for local charities and recognising the impact of the Covid-19 pandemic on communities, from rises in cases of domestic abuse, those struggling with mental ill health, isolation and increased use of food banks, Kevin Keable made the decision to put the book together to help give back by raising vital funds and awareness of the people and charitable organisations representing Norfolk at its best.
"This book has been created to shed some light on those silent givers, those who support and help to forge a better community in our beautiful county. I have been so moved by these people and have been lucky enough to participate in some of their wonderful fundraising events and felt that they need more recognition for the unrelenting work that they do. I hope the books makes people smile, feel better or simply stirs an emotion inside of them."
Kevin Keable
'Norfolk at its best' features nearly 100 groups in Norfolk with pictures of their work and inspirational quotes. Each page gives a snapshot of just some of the stories that demonstrates the richness in ideas and aspiration in local communities, and the deep understanding of the issues local people can face. Some of the charities featured include SENsational Families, who provide support services and training for families with special educational needs and/or disabilities, the Daisy Programme, supporting men and women living with or who have been affected by domestic abuse, and the Matthew Project, supporting people impacted by drug and alcohol related issues.
The book can be purchased online with 100% of sales going to the Norfolk Community Foundation to support the work of local charities and community groups. The book is also on sale at the Book Hive and Jarrolds in Norwich.