Greening our Communities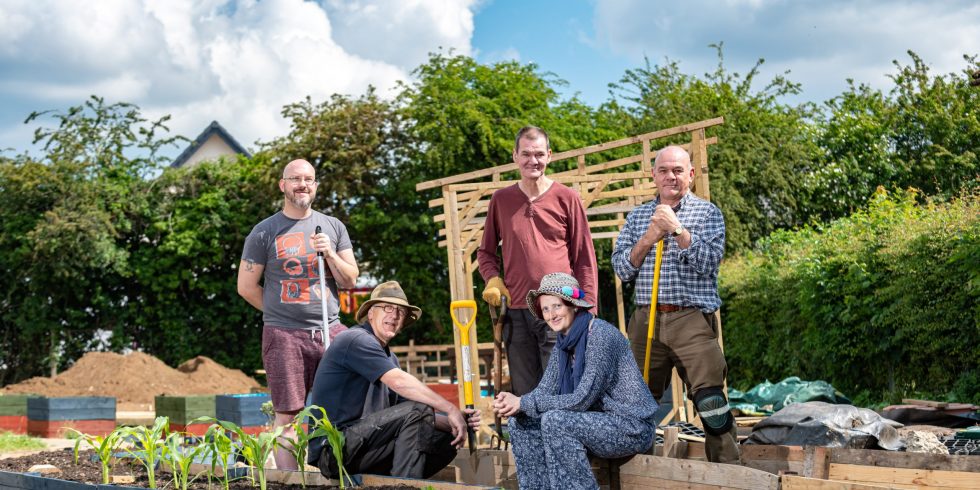 Grassroots groups empowered to act ecologically thanks to a new fund
The climate crisis presents real threats to communities in Norfolk. Threats that communities face include the impacts of the climate crisis itself, such as flooding and heatwaves, as well as the impacts on the local economy in terms of jobs and agriculture. There is also the need to make changes within neighbourhoods and local areas to reduce carbon emissions and meet the challenges of Norfolk County Council's target to reach net-zero emissions by 2030. But, managed well, the transition to net-zero offers the opportunity to reshape local areas in a way that improves health and wellbeing, tackles inequalities and improves quality of life.
At Norfolk Community Foundation, we have highlighted how everyday community initiatives – like The Burrell Shop, which is reducing food waste and cutting emissions through providing affordable food – are increasing community wealth, agency and regeneration, creating thriving places while also addressing the climate crisis.
More direct action is needed, however. That's why we're invested in grassroots activity through the Greening our Communities fund. Established last year, the fund has been used creatively by communities to tackle climate change through community activity. From turning land over to community use and making village halls more energy efficient to monitoring wildlife and maintaining woodlands, people in Norfolk are working together to reshape their local areas, improving quality-of-life and standing up to the climate crisis. Let's look more closely at what they've been up to:
Just some of the fuded projects: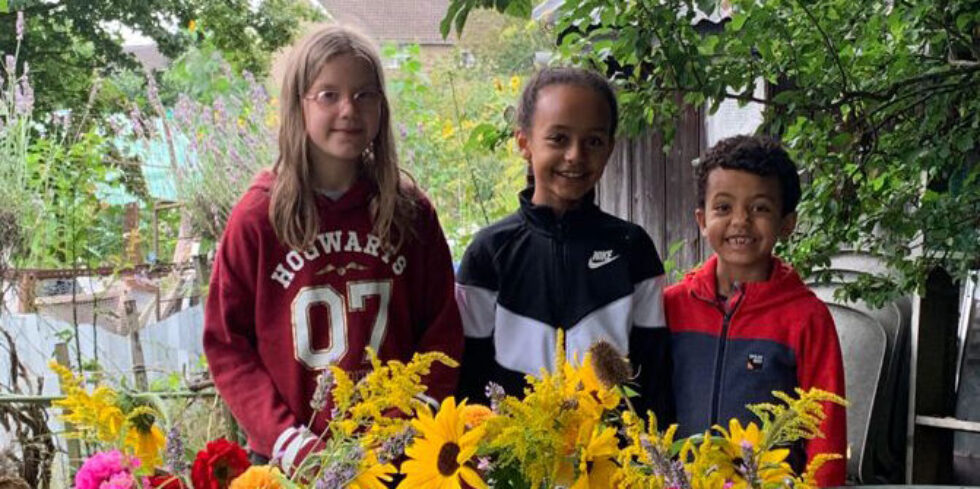 Norwich African Community Association
Norwich African Community Association (NACA) have been busy with their Greening Our Communities grant growing tasty veggies and other plants on their shared allotment. By getting kids involved in organic growing, NACA are encouraging greater care for their planet and improving knowledge of sustainable practices. One young member said: "There is joy in consuming veggies you have grown on your plot!"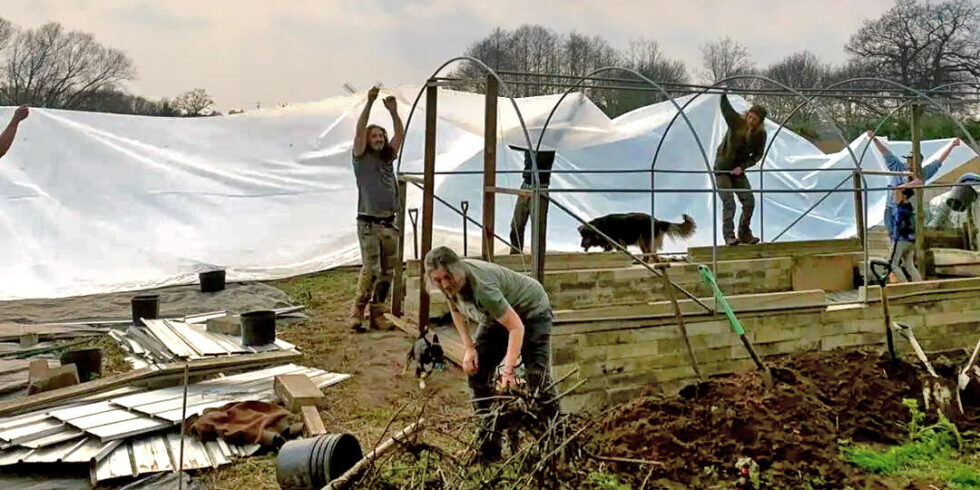 iFarm
iFarm have been using their Greening Our Community grant to engage their local community in gardening and agricultural work, offering a whole host of health benefits ranging from healthy produce to exercise. Land that would be otherwise derelict is now not only creating community space, but is providing economic opportunities for local people and engaging in sustainable farming practices to huge benefit to the local economy and ecology.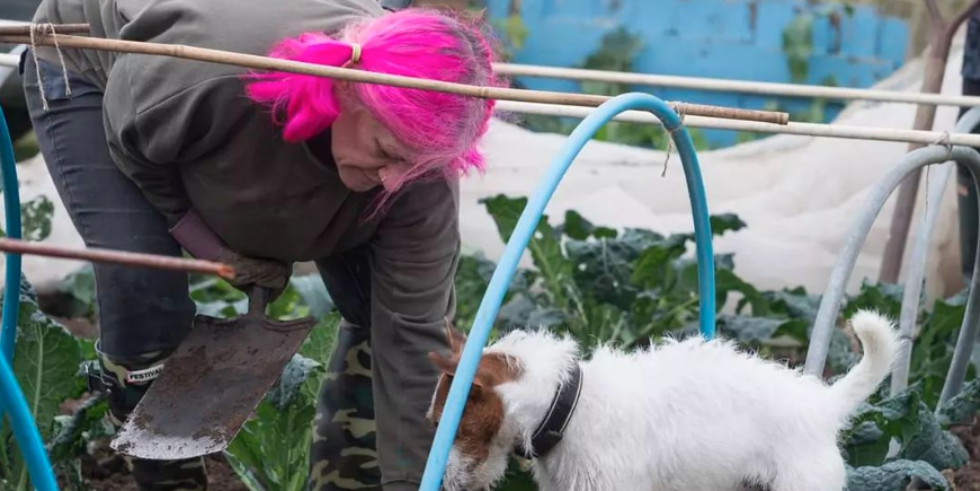 The Common Lot
Norwich-based theatre group The Common Lot have expanded their activities by creating 'The Common Plot', a community project getting their members involved with basic horticulture. Thanks to the fund, they have been able to get the equipment they need so a horticulture and education specialist can run workshops with the group. Members report finding a sense of shared purpose, and the more the allotment develops, the more people are becoming involved.
Banningham and Colby Community Hall
Banningham and Colby Community Hall are beating the cold weather with new cavity wall insulation. Benefitting hugely from the grant, the Hall will not only be more energy efficient, but also more welcoming to visitors in the colder months. Community action and cutting carbon often go hand-in-hand. Most of the carbon produced by a building comes from its construction, so practical measures like this mean not only are spaces maintained for future generations, but no further carbon is put into the atmosphere. The efficiency gains created by this grant take these savings even further.
Greening Our Communities Fund
The Greening Our Communities Fund was established in 2021 with a founding donation of £150,000 to be invested in the community over three years. The Fund aims to support communities in Norfolk to take action to improve their local environment while providing people with the positive effects of being outside and connecting with nature.
The donor had been interested in environmental issues for many years. When an opportunity arose to make a difference at a local level, a member of an organisation who had benefited from one of their grants suggested that working with the Norfolk Community Foundation might be of interest. Establishing a dedicated fund enables the donor to stay in the driving seat, directing their funding with confidence that the Foundation's assessments and diligence protect their investment.
"We know that supporting local charities and community groups can take up time lead to a lot of administration and we wanted to spend our time where it mattered most; volunteering in our community, whilst also knowing that our donation was having an impact where it was needed. The Foundation have taken care of the whole process, presenting us with comprehensive proposals for projects that connect with our interests. We are very active locally, but they were able to introduce us to some organisations and projects that were new to us. We were then able to make informed decisions about who and what to support and we are looking forward to hearing more about the difference the projects have made to improve the environment here in Norfolk over the last few months."
The Greening Our Communities Fund awarded over £71,000 in grants to 20 organisations during its first round in 2021.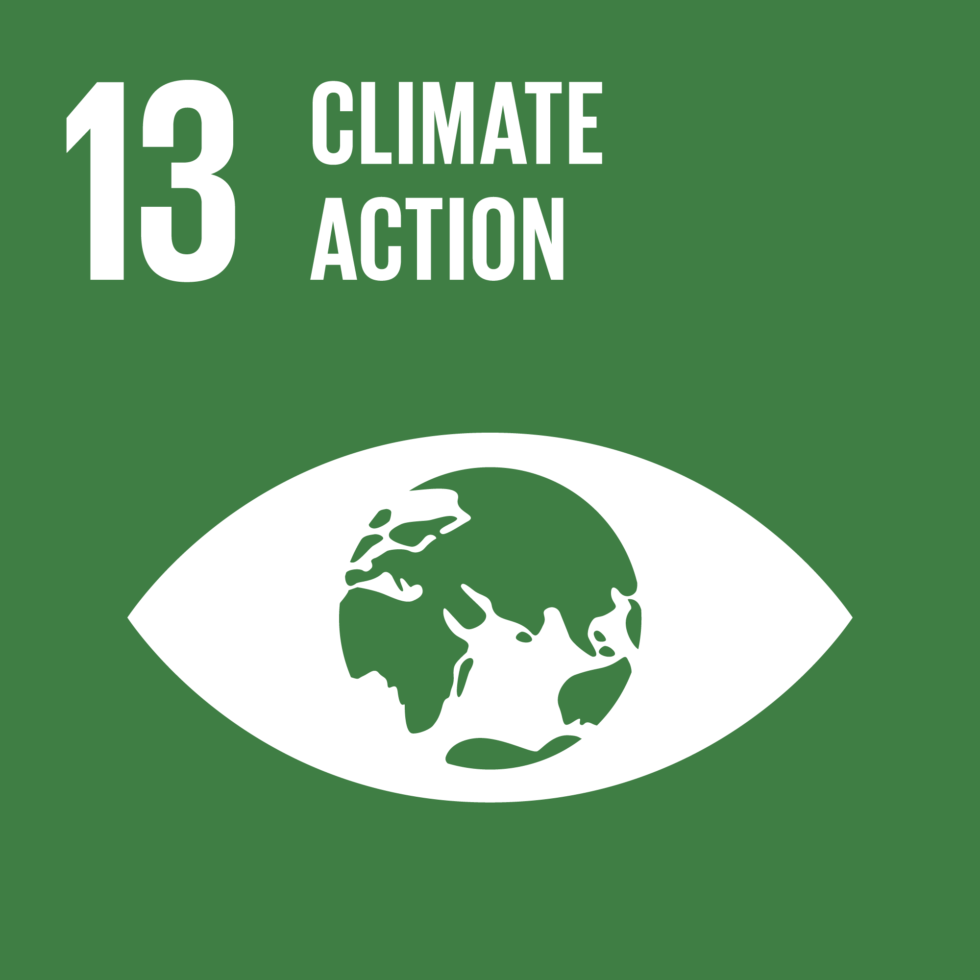 Norfolk Community Foundation is committed to the SDGs. The Sustainable Development Goals (SDGs) are a set of 17 objectives identified by the United Nations (UN) that together provide a shared blueprint for peace and prosperity for people and the planet, now and into the future.
Greening our Communities aligns with many SDGs, but most prominently Goal 13: Climate action – strengthen resilience and adaptive capacity to climate-related hazards and natural disasters in all countries.
The Greening Our Communities Fund is open again for applications until 18th July 2022. To find out more and apply, click here.