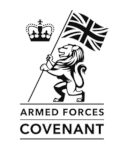 About the Covenant
The Armed Forces Covenant is a voluntary statement of mutual support between the civilian community and its local armed forces community.
The aims of the Covenant are to:
Encourage local communities to support the Armed Forces in their area and vice versa
Nurture public understanding and awareness of issues affecting the Armed Forces Community
Recognise and remember the sacrifices faced by the Armed Forces Community;
Encourage activities which help to integrate the Armed Forces Community into local life.
About the Fund
This Fund has been created by the Norfolk Armed Forces Covenant Board to support projects that aim to reduce social isolation and promote positive mental health and general wellbeing for the armed forces community living and working in Norfolk.
For the purposes of this Fund, the armed forces community consists of:
Individuals currently serving in HM Armed Forces and their families.
Individuals who have served (also known as veterans or service-leavers) in HM Armed Forces and their families.
Members of the Reserve Forces and their families.
Grants of up to £10,000 are available and should be spent within 12 months of award.
Please note £40,000 is available in total for grant-making in this round.
Subject to the availability of a further £20,000, there may be opportunities for continuation funding for a further year, following successful initial delivery.  Applicants should indicate if they wish to be considered for a further year at the time of applying.
Types of activity the Fund can support:
All applicants must clearly show how their proposed activity will benefit the health and wellbeing of the armed forces community, as defined above.  The Fund can support:
New ideas to create focused local projects benefitting the armed forces community.
Support services, projects and activities that already benefit the armed forces community, but which are struggling as a result of the impact of the Covid-19 pandemic.
Successful applicants will demonstrate:
A focus on prevention / early help.
An understanding of how mental health and social isolation can be influenced by the armed forces culture of being self-sufficient and less likely to ask for help.
A desire to work as holistically as possible; recognising the person seeking help may be part of a family or a close-knit armed forces community on whom they depend for support.
A recognition of the impact the pandemic may have had, such as preventing engagement with peers / peer support groups, resulting in isolation.
An ability to deliver flexibly to ensure that individuals remain supported irrespective of ongoing restrictions caused by the Covid-19 pandemic.
Organisations registered for less than one year must demonstrate a relevant track record.
Exclusions
Individuals
Funding cannot be used to support private healthcare/ other private sector services.
Funding cannot be used to support projects or initiatives that should be covered by NHS, social care or other statutory services/ funding.
Funding cannot be used to support projects with armed forces personnel who are not serving in HM Armed Forces e.g. USAF.
Back to Grants for groups