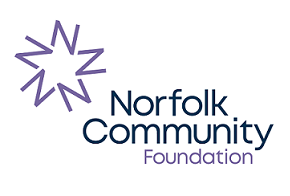 The Love Norfolk Fund will offer grants of up to £20,000 to support strategic projects with the potential to deliver significant and long term impact by piloting new ways of working, or extending the reach and quality of local services.
Proposals should aim to meet at least one of the following priorities:
Supporting vulnerable people
Increasing skills and opportunities
Building stronger communities
The Fund aims to enable established charitable organisations to explore responsive solutions that will address disadvantage, and connect people to services and opportunities.  Successful projects will present proposals that offer sustainable solutions, with clear evidence of how the project has been designed through consultation and an understanding of how local needs will be met.
Funding will focus on the following areas:
Transformational change for charitable organisations to boost long term sustainability, for example by enabling collaboration and shared resources, co-location or merger of services.
Test driving different approaches and new ways of working to meet evidenced community needs.
Rolling out established, proven models to new locations or communities of need
Projects should aim to deliver a measurable step change.
Proposals that can demonstrate partnership working are encouraged.
Projects targeting areas of high deprivation will be prioritised.
Priority will also be given to proposals able to demonstrate match funding to support their project.
Please note: Organisations must have been operating for a minimum of 1 year to be eligible to apply, and be able to demonstrate an effective track record.
Exclusions
The Fund will not support:
Core funding for the continuation of business as usual costs
Applications for purely capital costs will only be considered where the expenditure forms part of a clear business plan that aims to achieve the growth and sustainability outcomes of this funding – for example relocation of an existing organisation, co-location with a complementary service or equipment to enable the planned expansion of activities. It is unlikely that the fund will contribute to a much larger capital project, such as a new build. General maintenance/ improvement costs, or replacement of equipment, will not be considered.
The Fund will not support start-up costs – organisations that have been operational for less than 12 months will not be eligible to apply
It is unlikely that regional/ national charities without an existing presence in Norfolk will be considered.  Such charities will be asked to present a specific case for delivery in the community they are targeting that makes clear that they have determined that the project is wanted and needed locally, will complement existing provision and avoids duplication.  The referee provided should be from the target area of benefit. 
How to apply
Initial proposals can be submitted on the Expression of Interest form.  Expressions of Interest will be shortlisted, and you will receive feedback within 4 weeks.
Those projects shortlisted will be contacted to develop their proposals with a member of the Norfolk Community Foundation Grants Team.  Please note a business/ project plan is likely to be required at this stage.
As part of the application process a number of outcomes will be agreed, which will form the basis of monitoring and evaluation.
You are encouraged to contact the Grants Team to discuss your proposal before submitting.
Back to Grants for groups