Empowering Communities for Mental Health & Wellbeing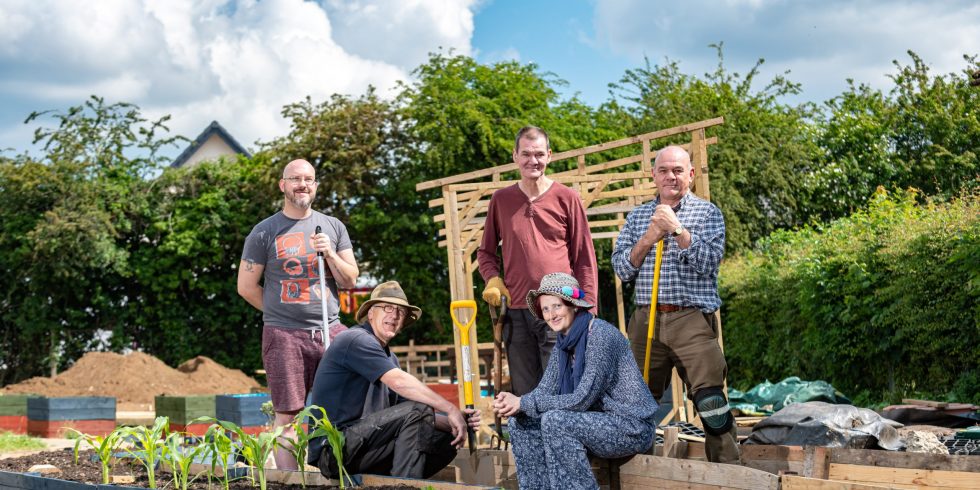 About the Fund
This fund has been created by Norfolk County Council's Public Health Department and is designed to support groups of the population that we know are experiencing heightened challenges to their mental health and wellbeing at this time.
The programme will enable voluntary, community and social enterprise (VCSE) sector organisations across Norfolk and Waveney to provide support to the following three priority areas:
Men who are experiencing life challenges or barriers to accessing services, who might be supported to engage with others and find the right help.
Families with children under the age of 18 to improve relationships, manage worries and mental wellbeing.
Adults with Long Term Physical Health Conditions
People who have long term physical health conditions who may struggle to maintain good mental health and wellbeing while dealing with a physical health challenge.
This funding aims to develop and strengthen individual projects which focus on one priority area. Applications are welcome from organisations with a strong track record of delivering support in a relevant area.
Funding Available 
Grants of up to £10,000 are available to charitable organisation reaching the populations as identified by Norfolk County Council's Public Health Department. For each priority area of there is approximately £40,000 available.
* Please note this funding is separate to previous NCF 'Empowering Communities' and 'Empowering Communities for Winter Resilience' grants, meaning there is no restriction on applying if you have applied or had funding from either of these funds previously. 
Aims of the fund
Deliver tailored support for communities to increase mental wellbeing through befriending, arts, leisure, sports, culture or other appropriate community interventions.
Contribute to resilient communities and individuals, prevent mental ill health and promote wellbeing. The aim of the fund is to prevent mental ill health, and therefore we do not seek to fund mental health specific services (i.e. Counselling) or interventions targeting people with a diagnosed mental illness

Support the mental wellbeing of residents experiencing challenges relating to the wider determinants of health such as employment, debt, or housing concerns, those experiencing loneliness and without strong support networks.
Funded VCSE organisations are able to signpost individual residents or families to the appropriate service if this is required.
Funding Priorities
The fund can support a wide range of community-based activities where individual and community assets can be utilised, built upon and strengthened.
Partner organisations across Norfolk and Waveney through data, workshops and focus groups, have identified three key cohorts:
Men's Wellbeing
Evidence suggests that people identifying as male especially struggle to access support in their community around their mental health and wellbeing. We are particularly keen to hear from projects that support:
Young men between the ages of 18 and 25
Men experiencing financial challenges
Men experiencing relationship breakdown
Fathers in engaging with wellbeing activities
Men with alcohol or drug dependency
The wellbeing of male refugees and asylum seekers
Families
Families dealing with post pandemic worries, and those families with mental illness in the home are a key priority group, we are seeking to fund family focused interventions, with evidence to suggest that the activity will have a demonstratable impact or is accepted best practice, relating to mental wellbeing support.
Adults with long term health conditions
Can be helped to improve their mental wellbeing through accessing local community activities such as arts, culture, leisure and environmental projects. The fund is seeking:
Those projects tackling social isolation, aiming to increase informal support networks particularly for those who have been isolated during the pandemic, such as those who were clinically extremely vulnerable.
Intergenerational peer support projects which build on assets in the community
Projects which support an individual to engage in activities which help their wellbeing
Organisations can make an application to one priority area only. 
Who can apply?
Applications are invited from charitable and community organisations which have a clear track record of delivering effective services in one of the three priority areas identified.
Funding cannot be used to support Private sector or Statutory sector organisations. If your voluntary or community sector organisation is delivering a statutory service, this funding needs to be for any activity in addition to your current agreement.
Applicants will have appropriate systems and procedures in place to protect and care for the vulnerable people they support, and will need to be eligible to receive a grant from Norfolk Community Foundation (more information can be found on eligibility here: https://www.norfolkfoundation.com/guidance-resources/is-my-group-eligible-to-apply/)
Successful applicants will be expected to participate in a learning group after the first six months of activity on receipt of receiving the grant funding. At the end of the funded project, and at agreed milestones in delivery, funded projects will provide feedback, learning and impact regarding their project to Norfolk Community Foundation.
Projects will need to demonstrate measurable outcomes related to an improvement of wellbeing, and reporting is expected to be proportionate to the size of the project.
This will be shared with Norfolk County Council's Public Health Department and other partners.
How to apply
Please use the 'Apply online' link below to begin your application.
When to apply
The deadline for applications is 12noon on Tuesday 11th October 2022. We aim to confirm funding decisions in December 2022.
Who can help
We welcome any organisation seeking to apply for this funding to make contact with Norfolk Community Foundation to discuss their application ahead of submitting it. Please phone 01603 623958 or email grants@norfolkfoundation.com.
This funding is made available by Norfolk County Council's Public Health Department

Call for Applications
Closed
Deadline
11 October 2022 – 12:00pm
Who can apply?
Charity, Faith organisation, Social Enterprise/CIC, and Voluntary/Community Group
Eligible Area
Breckland, Broadland, Great Yarmouth, King's Lynn & West Norfolk, North Norfolk, Norwich, South Norfolk, and Waveney