Is my group eligible to apply?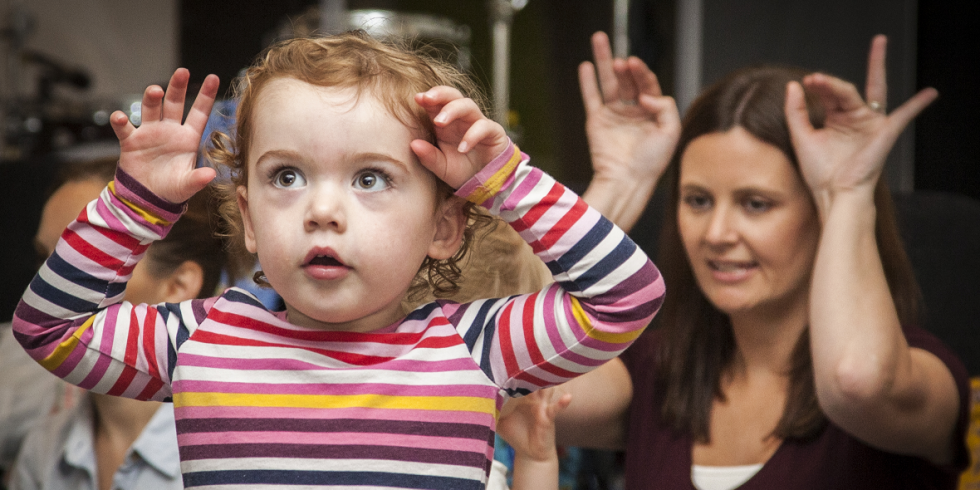 Guidance on the different types of organisations that are eligible to apply for NCF funds
We make grants to a wide range of constituted voluntary and community organisations based in, or clearly operating in Norfolk. You don't have to be a registered charity, but your group and the work you want us to fund must be charitable in purpose.
Your group must have a governing document (a constitution, rules, articles of association etc.), a governing body of at least 3 unconnected individuals, and a bank account in the group's name with at least two unconnected signatories required to authorise payments.  By unconnected, we mean not a relation by blood, marriage, in a long-term relationship or people living together at the same address.  We will expect groups to have appropriate policies for equalities and safeguarding.
We will ask you to show that these requirements have been met when you apply, by providing copies of some of your governance documents and policies – find out more below.
Newly formed organisations are welcome to apply to most NCF opportunities – but please note you should be able to meet the requirements outlined above at the time of applying.
For organisations at an early stage, Norfolk ProHelp may be able to help you get the right governance in place in order to access funding – contact us to find out more.
What other types of organisations can apply?
Community Interest Companies (CICs) or other social enterprises that are not charities should be able to present a business plan showing realistic plans for income generation (other than through charitable grants) and a community interest statement.  While these organisations are welcome to access the extent of our non-funding support, we will not normally fund your core/ ongoing services, which should be financed by selling goods and services in line with your chosen governance model.  Our funding could typically consider the charitable costs of your start-up or expansion. We occasionally offer social finance opportunities that are developed particularly to suit these types of organisations, which will involve repayment in full or in part of an investment by NCF.
We will consider applications from Parish/ Town Councils where the project is clearly of wide community benefit, such as a play area or community centre.  Parish Councils will be asked to consider their ability to cover the cost through their precept, and will generally be expected to make a contribution to the project cost.
We will also consider applications from Faith Organisations towards inclusive community activities that do not promote religious beliefs.
Exclusions
Typically, schools (including organisations delivering National Curriculum/ government funded education) are not eligible to apply to our funds.  We occasionally have limited opportunities where schools can apply – you can search our available Funds to see if there are any current opportunities, or contact us to check. If you are a charitable organisation wishing to deliver your work in schools the What costs can a grant from NCF cover section will provide further guidance.
Other statutory organisations, such as district or county authorities, and publicly funded services such as NHS are not eligible to apply.
Businesses/ sole traders are not eligible to apply.
We cannot provide funding to other charities to use for their own grant making.
We have limited funding opportunities for individuals for their personal needs – you can view these opportunities here.
If you are unsure whether your group or activity is eligible please contact us for advice before you begin an application.
FAQs about eligibility
Does my organisation need to be based in Norfolk?
Most of our programmes are only open to groups based in or clearly benefitting Norfolk. Some of our grant opportunities will also accept applications from other nearby areas – this is specified in the fund criteria where applicable.
We don't usually fund large national charities unless they already have strong connections in our area and the work will make a big difference to our communities.
Is our income too high to be able to apply?
Most of our programmes will accept an application whatever your income, but please note some of our funds have more specific requirements about the size and type of groups eligible – this is clearly stated in the Fund criteria where applicable.
If your group holds a large amount of free reserves (savings that are not set aside/ designated for any specific purpose) in relation to annual running costs, that will be taken into account when considering your application.
My organisation has had a grant, can we re-apply?
If you applied to NCF and were successful, you can apply again so long as you have fulfilled any outstanding requirements from previous grants.
What if our application was unsuccessful?
If your most recent application to NCF was unsuccessful, you may be able to apply again but we might suggest things that you need to change or get advice about before you do.
We may be able to guide you to a funding opportunity better suited to your organisation or activity.
Good governance checklist
Find out more about the evidence we ask for with your application to show us that your organisation is set up properly and follows good practice in the way that it works.
Constitution
Your group must have a constitution or set of rules to apply for our funding. This document will typically show what the aims of the group are, the group's powers, who can be a member, how the management committee and officers are elected and their term of office, the roles of the different officers of the group (e.g. Treasurer, Chair, Secretary), how frequently the management committee meets, the arrangements for an Annual General Meeting, how finances are managed, how any amendments can be made to the group's constitution and what happens to the group's assets if it stops operating (a dissolution clause). This clause should show that any assets remaining after the settlement of debts are transferred to an organisation with similar charitable purposes and not distributed among members.
Note: Not applicable for faith groups which are exempted from charity registration, parish/ town councils and some uniformed groups.
Management committee
Your group must have a management committee in place with a minimum of 3 unconnected persons – typically taking the roles of Chair, Treasurer and Secretary.  By unconnected, we mean not a relation by blood, marriage, in a long-term relationship or people living together at the same address.  A minimum of 2 unconnected persons from the management committee should have responsibility for authorising payments from the group's account – this is a standard measure to reduce the risk of fraud, and a requirement of most funders.
If your group uses online banking it is still expected that there will be dual authorisation needed on transactions – the Charity Commission offers guidance on Internal Financial Controls on their website at http://www.charitycommission.gov.uk/detailed-guidance/money-and-accounts/internal-financial-controls-for-charities-cc8/ which covers online banking and other financial management matters.
Equal Opportunities policy or statement
– Diversity: Representation across a wide range of backgrounds, experiences, and views.
– Equity: Fair and equitable treatment, access, opportunity, and engagement for all.
– Inclusion: Creating an environment that respects and values all perspectives, especially ensuring that persons within historically underrepresented groups are included and represented.
We understand that certain projects target particular groups of people, for example youth groups and day care centres.  We expect our grants to benefit all of the people in your community who might want to use the services or activities your group provides.  A policy and/ or statement that sets out your organisation's approach to equal opportunities will show us that your group treats all members and potential members fairly. It will set out how people get to be members of your group and gain access to the opportunities and services you offer, and will contain a clear anti-discriminatory statement. An equal opportunities policy/ statement will also cover recruitment, selection and training for any staff, trustee or voluntary roles.
Safeguarding children and vulnerable adults
It is vitally important that all groups working directly with children and/or vulnerable adults have a policy outlining what steps will be taken to safeguard these persons while in your care.  This document should be regularly reviewed and made available for all staff, volunteers and members/ participants to ensure they are aware of what to do in the event of concerns arising.  Your group should have a named person to ensure that the policy is implemented should any issues arise.
If your group has adopted a policy from a national body (this may apply to some uniformed groups or sports groups), please also tell us how this is implemented locally, e.g who are the designated officer/s for your organisation, what training is undertaken, knowledge and understanding of local referral routes should a safeguarding issue arise.
If you need advice on developing a policy, contact the Norfolk Safeguarding Children Partnership's Safer Programme which can offer help with making sure your policies are appropriate, and provide training for staff/ volunteers – https://www.norfolklscb.org/people-working-with-children/safer-programme/
DBS (Disclosure and Barring Service) checks have replaced CRB (Criminal Records Bureau) checks. These checks are required for anyone who will be in contact with children or vulnerable adults as part of their role.
Annual accounts
For groups that have been operating for over 12 months, the most recent annual accounts should be provided.  We don't want to see a list of every transaction, just a simple summary of income and expenditure under relevant headings – for example, venue hire, transport, raffle tickets etc.
Annual accounts should also show your group's free reserves (or savings). Free reserves will normally exclude tangible fixed assets such as land, buildings and other assets held for the charity's use. They also exclude amounts set aside for essential future spending.  For example you may have £10,000 in a savings account which has been saved towards a planned project or expected repair. These funds would not be free reserves.
The amount held in free reserves should reflect the particular circumstances and needs of your group – you may have a reserves policy which explains your position.  If your group has a large amount of free reserves, we may ask why this is not being used to support your work.
Bank statement
We ask to see a copy of a bank statement from within the last three months for your group's account to verify the banking details that we will use to pay your grant, if your application is successful.  If your organisation is new, a letter from the bank confirming these details will be accepted.
Do we need to send these documents with every application?

We will ask to see new annual accounts when they become available, and we will still need a copy of a recent bank statement to verify your payment details.
But if we already hold copies of your governing documents from other applications made within the last 12 months, there is no need to send further copies unless any changes have been made. We may ask to see updated copies of your policies at intervals to ensure we have current copies on file – it is good practice to regularly review your policies and include a date for next review.
If you're unsure what you need to send, please contact the NCF Team.