Supporting Norfolk in Ukraine
Update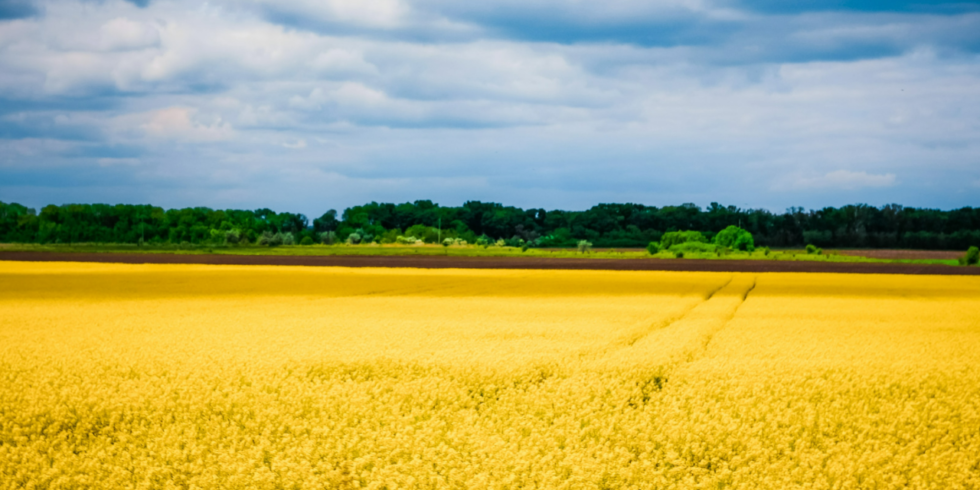 The Ukraine crisis hasn't gone away. At Norfolk Community Foundation, we're leading the response of Norfolk's VCSE organisations with the task of supporting our new Ukrainian neighbours and friends.
Working with Ukrainians
We have had the immense pleasure of working directly with talented Ukrainian refugees who have relocated to Norfolk. Through these partnerships, we have built up a bank of important knowledge – including tips, tricks and advice that can help Ukrainians settle in to Norfolk more quickly. Through this work, we are proud to reveal that we have created a new webpage and Facebook group, which will be updated and moderated with the help of Ukrainian refugees going forward. Here, Ukrainians will be able to access support and advice in their native language on a range of topics including finding and accessing health, transport and community services, as well as tips on finding Ukrainian food and products and understanding cultural difference.
Supporting Norfolk in Ukraine Fund
Norfolk Community Foundation's 'Supporting Ukraine in Norfolk' fund raised thousands of pounds for organisations working with newly-arrived Ukrainian refugees in the county, and helping those who have now been here a little longer to access housing, services and employment. To date, 14 community groups have been awarded funding, totalling over £60,000.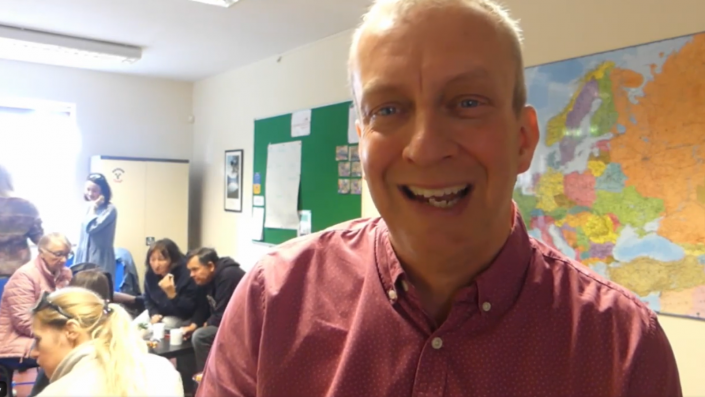 Gateway Church
The very first grant was made to The Gateway Church, who received small grant for £500 to help with the running of their iCafe programme, where refugees from Ukraine and beyond can boost their English skills with accredited instructors. See a video here.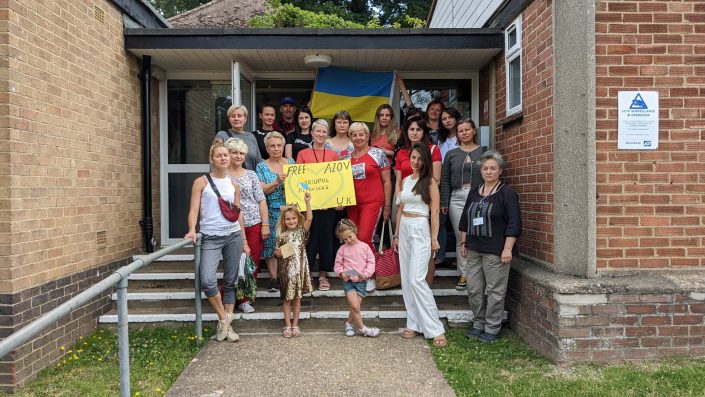 Norfolk Polonia CIC
Norfolk Polonia have been instrumental in organising and coordinating support for Ukrainian refugees since the crisis broke. A relatively new organisation, they have quickly sprung into action to support arriving refugees with not only donated food, clothing and toiletries, but a raft of other support including English lessons, liaising with schools and mental health support. The group, run by Eastern Europeans, are working with other well-established groups like Feathers Futures and New Routes to get people set up with essentials, with the long-term goal of allowing people to rebuild the lives they have left behind.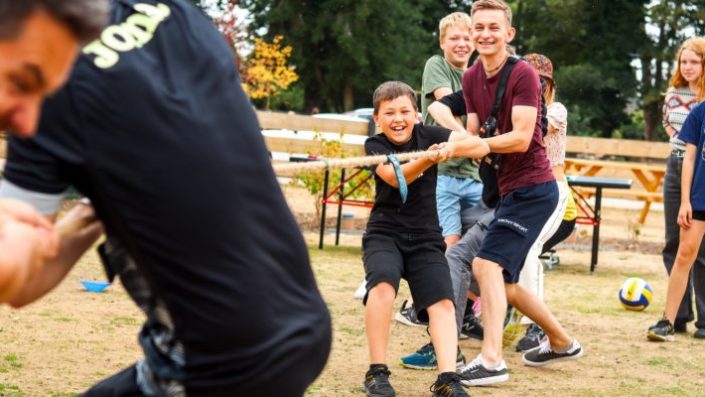 Norwich City Community Sports Foundation
On Saturday, 30th of July, Ukrainian refugees and their host families enjoyed a fun day of activities at The Nest, hosted by the Norwich City Community Sports Foundation thanks to our funding. Participants enjoyed a specially installed selfie booth, arts and crafts sessions, and English and poetry lessons for all ages, which were assisted by translators. Head of Curriculum and Event Coordinator, Stevie Bramble stated: "The day was designed to provide a safe environment and a real 'Welcome to Norfolk' experience. The level of resilience shown by these young people is incredible and to see so many smiles at the event was truly rewarding."
Harnessing Local Philanthropy
We'd like to say a huge thank you to all of the local people, businesses and schools who have donated to the fund.
Aviva generously donated £30,000 to our fund from the money raised from their car parking fees. Furthermore, children at Morley Primary School were able to donate a fantastic £660 to our Ukraine Fund. Year 6 pupils were inspired to donate to a local fund after three Ukrainian refugees joined their school. A huge thank you is also in order for all of the individuals who dug deep at a difficult time and helped to support refugees.

Supporting Local Talent
As well as our fund, which has attracted significant support from generous local people and businesses, our usual funders have also been helping Ukrainians settle in and achieve their goals.
Bogdana Oborzhytska is a talented student at the Kyiv Circus & Performing Arts Academy, who was forced to flee earlier this year. Bogdana and her family are now based in Swaffham. Bogdana is due to join one of Norfolk's Music Schools in the coming weeks, but was invited to sing in Manchester in July. To cover travel costs for Bogdana, her mum and younger brother, they were able to successfully apply for a grant to cover the costs from the Norfolk Youth Music Trust.