"I feel down sometimes and having a call puts a smile back on my face"
Imagine spending Christmas Day alone this year, with no-one to talk to or share the festivities with.
For many of us Christmas is a busy, happy time spent with family and friends, but this is not the case for everyone. For many isolated older people in particular, the Christmas season can exacerbate the loneliness they may already feel. They may have lost a life partner, have their family living a long way away, or be caring for a loved one. They may live in an isolated rural area with little opportunities for socialising and with the cold, unpredictable weather it can also become more difficult to get out and about.
Loneliness and isolation can happen to any of us but, through funds raised through Norfolk Community Foundation's Surviving Winter appeal, older people who are struggling this winter are being provided with support to help stop them from falling into crisis.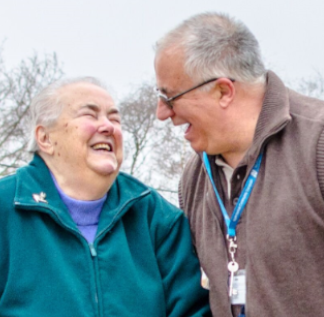 Providing companionship by telephone
Our Surviving Winter appeal partner, local charity Age UK Norfolk, is providing essential companionship by telephone to people over 60 across Norfolk who find themselves lonely and isolated. Every week people receive a call for an enjoyable chat with one of the charity's local volunteers or staff members and can also take part in a fun quiz, all of which can ease feelings of loneliness and isolation. Calls are free, with the charity phoning people so they don't have to pay for the calls themselves. The volunteers also provide access to advice and funding, and information about local social opportunities.
These telephone calls are proving to be a lifeline for older people in Norfolk who are facing isolation and exclusion, often with nowhere else to turn. For some, it may be the only chat they have all week.
During last winter the telephone befriending service made 3,200 calls to isolated older people in Norfolk, with 4 calls made on Christmas Day to people spending the day alone.
Enjoying a regular chat over the telephone helps to break the feeling of loneliness and many of the people using the service have said how much they enjoy their social call:
"I look forward to calls as I feel alone, especially in the winter months. If I did not have the calls I would not speak to anyone."
"I really enjoy calls. I lost enjoyment for watercolour painting after the death of my wife but my volunteer suggested painting a tree, which I did, then sent them the picture via email. Now we do this every week and it has inspired me to paint again."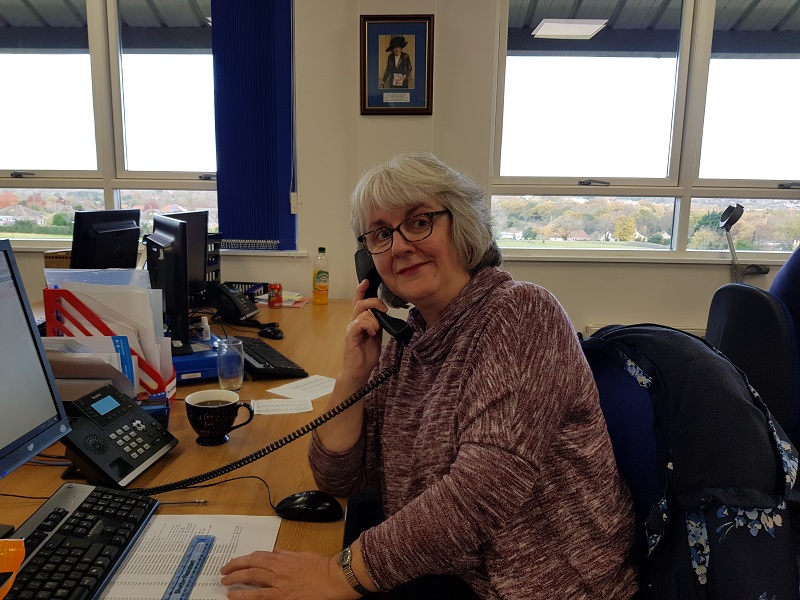 Kathleen McCarthy, Age UK Norfolk telephone befriending volunteer
A volunteer shares her experience
Seven years ago, Kathleen (Kath) McCarthy make a decision to change her career and found herself looking for local volunteering opportunities. Kath signed up to the telephone befriending service and has been volunteering ever since. "I may need support myself as I grow older and I'd like to think that somebody will be there for me, to give me a call to brighten my day," says Kath.
When asked about the calls that she makes, Kath says, "They really enjoy the social contact and I like talking to people too. Often people mention other issues such as struggling with their heating fuel costs or issues with care and I'm able to refer them to other departments within Age UK Norfolk such as our Information and Advice team or the Surviving Winter appeal for additional support."
"I'm getting older and who knows, I may need the service myself one day!"
How can you help?
The Surviving Winter appeal needs urgent help from local people and businesses to continue to provide companionship and support to isolated older people this winter. Every penny donated will go directly to local charities to enable them to provide essential help to some of the most vulnerable people in Norfolk from right now, through to spring.
Donate online today, or alternatively please make your cheque payable to Norfolk Community Foundation and send it to Norfolk Community Foundation, St. James Mill, Whitefriars, Norwich, NR3 1TN, or telephone us on 01603 623958.
Every donation, no matter how small, will make a difference to local lives.
'How Norfolk is tackling loneliness this winter', EDP, 15 December 2019