We are delighted to announce that Norfolk Chief Constable Simon Bailey is joining us as a trustee.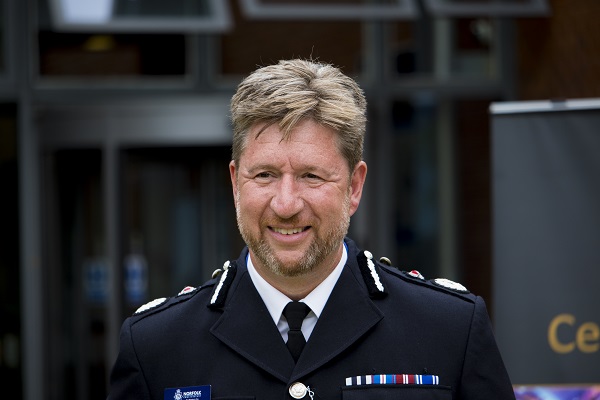 Norfolk Community Foundation works to provide funding and support for the many community and voluntary groups across Norfolk that support our most vulnerable. These organisations are often small in size but big in impact. Many of the families and individuals they support are at the edge of crisis, and struggling to cope against poverty, isolation, declining physical and mental health, and need for parenting support.
Simon brings a strong understanding of the issues facing the most vulnerable locally. His experience in protecting some of the most vulnerable in our communities, and his considerable involvement in the issue of online safety, will keep us connected to local issues, further helping us to put effective support in place to make lives better in Norfolk.
Simon Bailey said:
"If we want to break the cycle of poverty and all that it brings, we must invest in supporting our most vulnerable families in Norfolk. Trusted community groups and local charities are making a real difference here but they need more funding and support. I'm excited to be working with Norfolk Community Foundation who are making a real difference to the lives of vulnerable people by targeting support where it is most needed locally."
Henry Cator, Chair of Norfolk Community Foundation, said:
"We are excited to welcome Chief Constable Simon Bailey to our trustee board here at Norfolk Community Foundation. His appointment keeps us closer to the issues on the ground, recognising the key role of Norfolk Community Foundation in supporting the most vulnerable communities locally."