Sir Norman Lamb, the former Member of Parliament for North Norfolk, has launched the next stage of his Mental Health and Wellbeing Fund with the backing of thirty-nine well-known people associated with Norfolk and beyond from the worlds of business, sport, music, education, politics and public life.
The list includes Norfolk's Chief Constable, Simon Bailey, the Lord-Lieutenant of Norfolk, Lady Pippa Dannatt, the Editor of the Eastern Daily Press, David Powles, the University of East Anglia's Vice-Chancellor, David Richardson, Norwich City Footballers Alexander Tettey and Christoph Zimmermann, and Delia Smith, along with national supporters including Sean Fletcher from Good Morning Britain, multi-million selling singer-songwriter, Tanita Tikaram and best-selling author, Johann Hari.
Sir Norman said: "I am absolutely thrilled to have the backing of so many prominent people in Norfolk and national figures, all of whom have one thing in common – a commitment to mental health. This Fund is needed more than ever now, in the aftermath of the Covid crisis."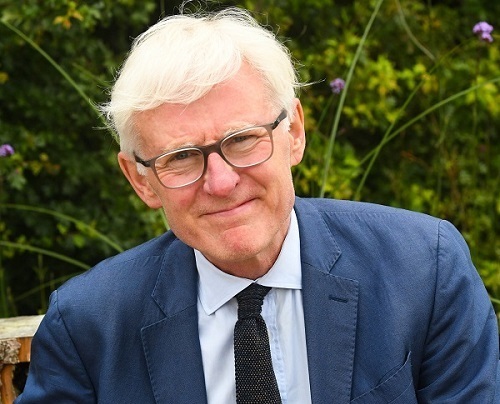 Sir Norman, a well-known campaigner for mental wellbeing, established the Mental Health and Wellbeing Fund last year with his wife, Mary, following his decision to stand down after serving eighteen years as the Member of Parliament for North Norfolk. The Fund, hosted by Norfolk Community Foundation, aims to support community organisations in Norfolk working in mental health, learning disability and autism and focused on children, teenagers and young adults.
The announcement of these ambassadors and the launching of the next stage of Sir Norman's Mental Health and Wellbeing Fund follows a virtual youth mental health summit organised by Sir Norman and Norfolk Community Foundation last month bringing community organisations together to discuss the psychological impact of Covid-19 on children and young people.
Data produced by Kooth, an online counselling service commissioned in May by the Norfolk and Suffolk NHS Foundation Trust for eleven to twenty-five-year-olds, showed in the East of England a marked rise in concerns about domestic abuse, child abuse, eating issues and struggles with body image, and the greatest increase nationally in sadness, anxiety about returning to school or college and young autistic people and those with Asperger's seeking support.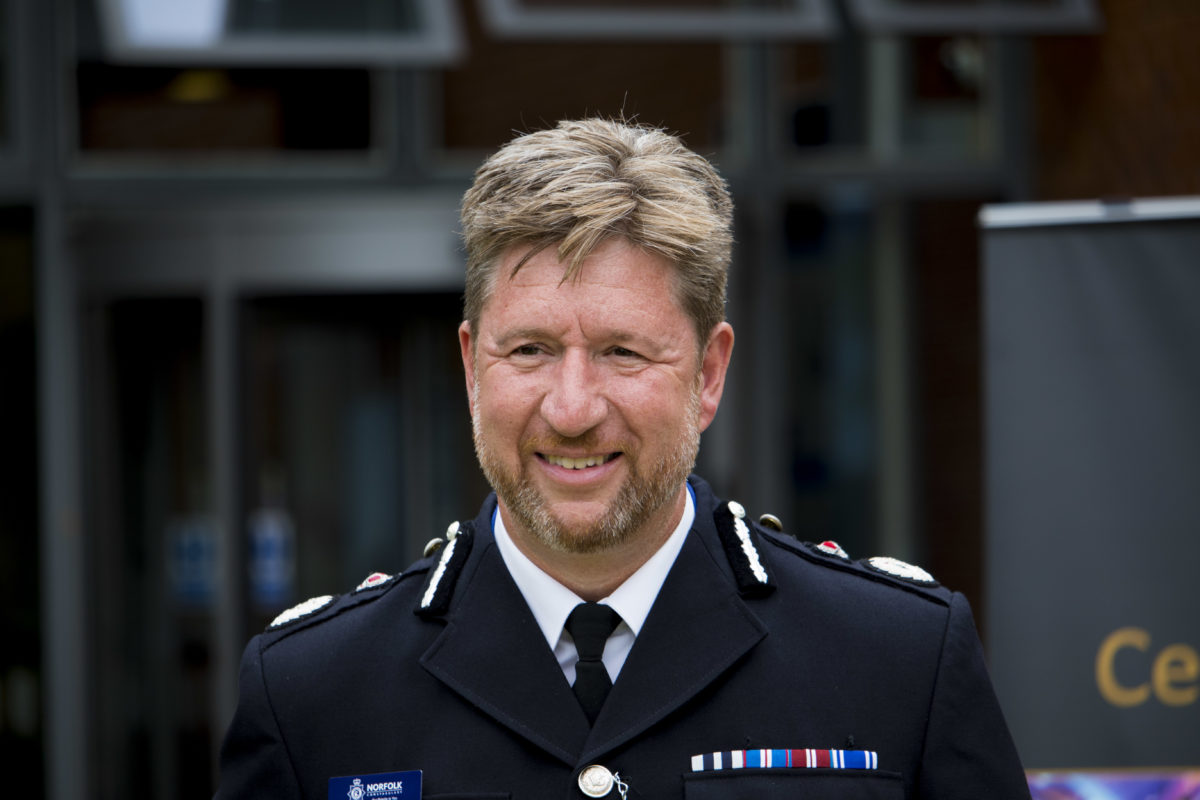 Simon Bailey, Chief Constable of Norfolk Constabulary and the National Police Chiefs' Council lead on child protection, said: "I'm very proud to be an ambassador for the Sir Norman Lamb Mental Health and Wellbeing Fund. The Fund I know in the coming weeks and months is going to do some absolutely critical work to support some of the most vulnerable members of society. And those vulnerable members of society over the course of the last 100 days of the coronavirus lockdown will have faced unbeknown and unforeseen challenges in their lives that they will never ever have had to deal with before and we know that children in particular during this time have been vulnerable. Therefore it won't come as any surprise at all that I want to put my name and support behind Sir Norman's campaign."
Sir Norman and Norfolk Community Foundation are also committed to building greater collaboration between local charities and groups working with children, teenagers and young adults in the area of mental health and wellbeing, learning disability and autism and, following feedback at the virtual youth mental health summit held in June, are in the process of exploring the creation of an online portal where local groups can go to access training, skills, information and business support.
Last month, the Sir Norman Lamb Mental Health and Wellbeing Fund reached over £150,000 in donations following its establishment in August 2019.
Sir Norman, however, has committed to raising more funds in order to make a sustainable difference in Norfolk and, alongside Norfolk Community Foundation, will be launching on Norfolk Day, 27th July, a county-wide challenge for people to get together with friends, colleagues or family to collectively 'walk 500 miles' to raise funds throughout the month of August. People will be able to choose to run, cycle or swim as an alternative to walking as well as setting a goal of less miles by themselves if they don't want to do it as part of a group. The challenge acknowledges the positive impact of physical exercise on our mental health but is also an opportunity to celebrate what Norfolk can achieve when it comes together – as well as exploring parts of the county that people may not know so well. More information on how to take part in the challenge will be announced on 27th July.
Claire Cullens, CEO of Norfolk Community Foundation, said: "We are delighted to be working with so many distinguished people associated with our county and beyond to draw attention to the importance of improving mental wellbeing, raising awareness and inspiring others to give to support the brilliant grassroots organisations doing vital work to improve the lives of children, teenagers and young adults in Norfolk."
How people can help
Contributions to Sir Norman's Fund, no matter how small, will make a difference. People can donate online at www.norfolkfoundation.com/giving-philanthropy/mental-health or alternatively send a cheque made payable to Norfolk Community Foundation (referencing the Sir Norman Lamb Mental Health and Wellbeing Fund) to Norfolk Community Foundation, St. James Mill, Whitefriars, Norwich, NR3 1TN.
List of ambassadors for the Sir Norman Lamb Mental Health and Wellbeing Fund
– Alexander Tettey, professional footballer for Norwich City
– Lady Anwen Hurt, Pro Chancellor of Norwich University of the Arts and Artistic Director of Holt Festival
– Christoph Zimmermann, professional footballer for Norwich City
– Emilie Brown, Member of the Youth Parliament for Norwich North
– Darren Eadie, former professional footballer for Norwich City
– David Hill, Executive Chairman of Jarrold & Sons Ltd
– David Powles, Editor of the Eastern Daily Press
– David Richardson, Vice-Chancellor of the University of East Anglia
– Delia Smith, chef and TV presenter
– Rt Hon Ed Balls, Former Labour Member of Parliament and Secretary of State for Children, Schools and Families
– Baroness Gillian Shephard, Former Conservative Member of Parliament for South Norfolk and Secretary of State for Education and Employment
– Henry Layte, owner of the Book Hive
– Iona Lake, Commonwealth Games middle distance runner
– Iwan Roberts, former professional footballer for Norwich City
– Jack Bannon, actor
– Jake Humphrey, TV presenter and journalist
– Jake Goddard, External Coordinator for Norwich Nightline
– Jeremy Buxton, Norfolk farmer and former Eurosport presenter
– Jeremy Goss, former professional footballer for Norwich City
– Jessica-Jane Applegate MBE, Paralympic gold medal winner
– Johann Hari, writer and journalist
– Karl Minns, comedy writer and performer
– Kevin Piper, TV presenter
– Dr Nicholas Walsh, Lecturer in Developmental Psychology, University of East Anglia
– Paddy Seligman OBE, Chair of the Norfolk Millennium Trust for Carers
– Rt Hon Patricia Hewitt, former Labour Member of Parliament and Secretary of State for Health, now Chair of Norfolk and Waveney Health and Care Partnership
– Patrick Barkham, author and Guardian writer
– Paul McVeigh, former professional footballer for Norwich City
– Paul Riseborough, member of Nationwide Building Society's Executive Board
– Peter Baynham, Non-Executive Director for Flagship Housing
– Lady Pippa Dannatt MBE, Lord-Lieutenant of Norfolk
– Sean Fletcher, journalist and radio broadcaster
– Simon Bailey, Chief Constable of Norfolk Constabulary and the National Police Chiefs' Council Lead on Child Protection
– Stephen Crocker, Chief Executive of Norwich Theatre Royal
– Tanita Tikaram, singer-songwriter
– Tom Blofeld, writer and creator and CEO of Bewilderwood
– Tory Selwyn, President of Headucate, University of East Anglia
– Vanessa Pooley, sculptor
– Vincent Harrison, Hip Hop artist known as 'Cenzy'