Peter Daines, Corporate Banking Manager at Handelsbanken, is raising vital funds for mental health support services in Norfolk by running the Norwich 10K on 21st July.
Approximately 1 in 4 people in the UK will experience a mental health problem each year. Local mental health services are under huge pressure, with youth services particularly failing to meet demand as statutory support is limited to those in the most severe circumstances.
Levels of depression in the county are higher than the national average – and highest in our most deprived communities
In 2017/18 it was estimated that there were 18,154 children aged under 18 with a mental health condition in Norfolk and Waveney
Reports suggest that loneliness can be as harmful for our health as smoking 15 cigarettes per day – it is estimated that over 40,000 people in Norfolk are lonely.
Norfolk Community Foundation is working together with local charities and groups to run a range of innovative and vital projects to tackle these issues. Valued donors such as Handelsbanken are making an invaluable contribution to developing these support services, helping to transform the lives of vulnerable people across Norfolk.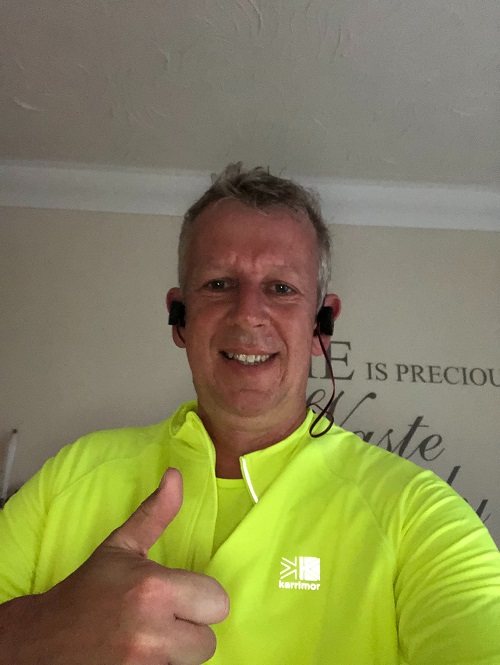 Here Peter explains his motivations for taking part in Run Norwich and the difference he wants to make:
"The reason I am doing the race is because I was inspired by my wife Kirsty after she did the couch to 5k. I am now in my 50th year and I have never been a runner and I have definitely never run as far as 10k. The furthest run I normally do is just to the pub and back!
I am taking the challenge very seriously and I have been in training now for two months and have built up to running 6k. This will be a real achievement for me to complete the 10k on 21st July and I would be delighted if I could at the same time raise some funds for and promote the valuable work of Norfolk Community Foundation to support mental health and wellbeing.
The reason I am so pleased to promote and support Norfolk Community Foundation and the Handelsbanken Mental Health & Wellbeing Fund is because I have seen first hand the amazing work the Foundation does in supporting so many of the vulnerable people in our local community. With one in four people suffering from mental health issues at some point in their lives, any additional money we can raise ahead of the Handelsbanken Swedish Charity Ball on Friday 18th October will go straight into the pot to help those most in need in our County."
We wish Peter all the best in his challenge! Lend your support to this amazing cause today and sponsor Peter via our online donation form.
We would like to let Peter know of your support. Please let us know if you would prefer us not to share the information you provide with him.