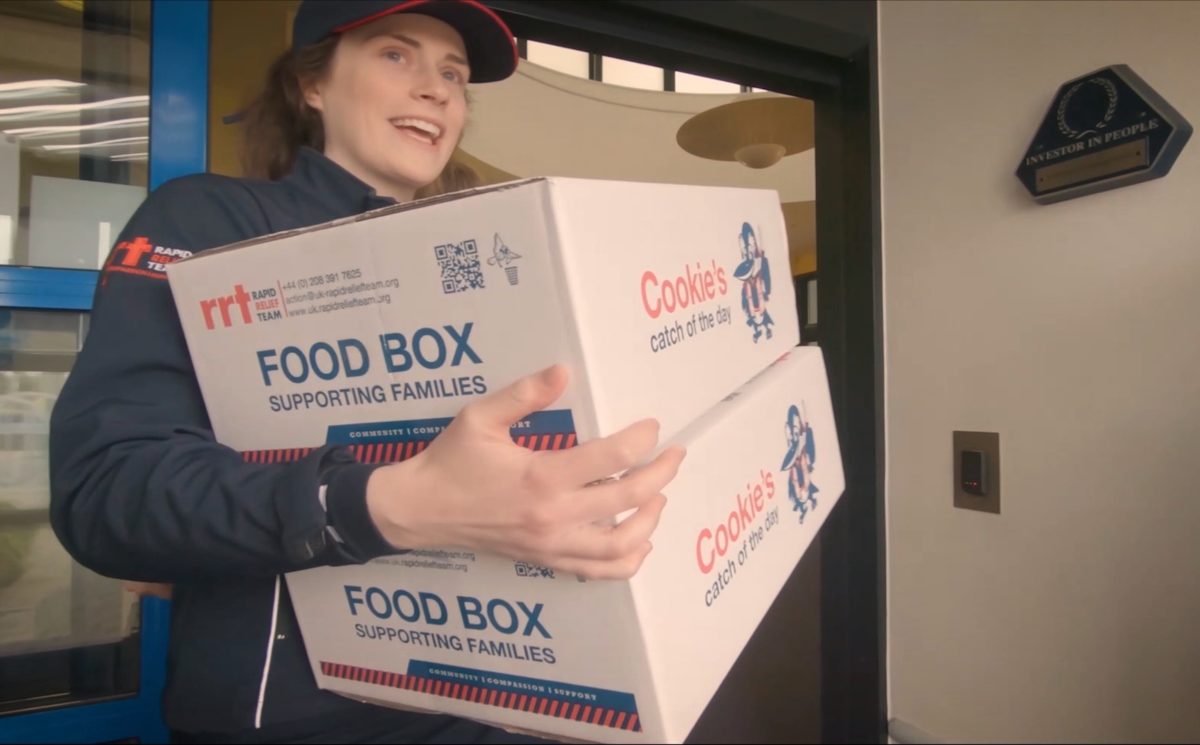 The Rapid Relief Team is a global charity serving hot meals often from field kitchens at scenes of disaster such as major incidents, natural disasters and helping in the plight of homelessness. They value the principles of care and compassion and offer quality catering assistance to charitable organisations.
The group was awarded a Covid-19 Community Response grant to deliver 40 family food boxes to vulnerable households specifically within the King's Lynn area to provide immediate relief to families in crisis during the Covid-19 pandemic. The boxes included all-important essentials like cereal, milk and non-perishable items like canned food. In addition these boxes were delivered in controlled conditions by their team of volunteers and they could promptly produced 40 boxes in one afternoon via their production line which was then distributed to relevant centres the next day. Since receiving the funding over 35 boxes have been donated to two schools in King's Lynn and 10 boxes were donated to the West Winch Parish Council so they can distribute them to the most vulnerable households.
Overall these family food boxes aimed to feed a family for a week and really made a difference by supporting the most vulnerable families, households and people who have been in financial difficulty as a result of COVID-19 in the Kings Lynn area.