Opportunities4 Communities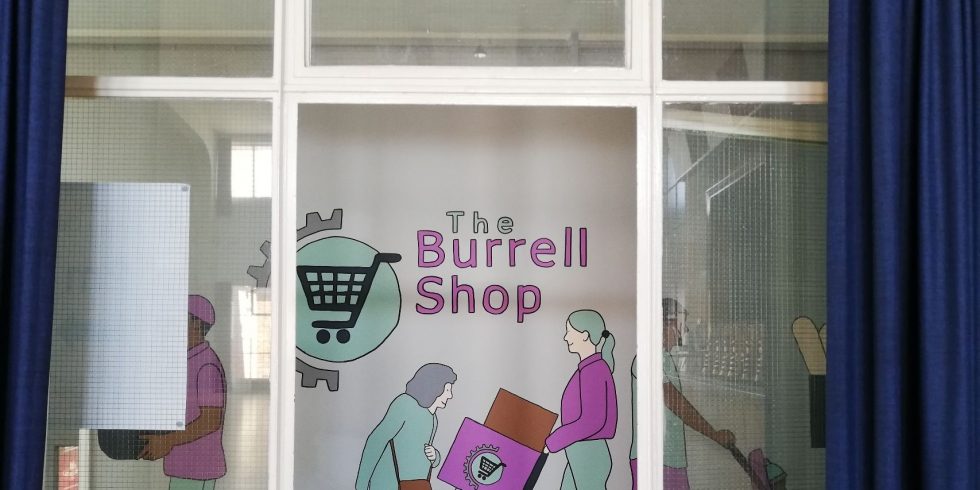 The Burrell Shop Mural
One of the most impressive examples of what Opportunites4Communities has achieved is the huge mural painted for The Burrell Shop, a community supermarket opened last year with support from the Norfolk Community Foundation, by Thetford-based graphic designer and illustrator Hilary Codd.
Hilary advertised her services on Opportunities4Communities, which were snapped up by Burrell Shop manager Billie. Hilary said, "The website was easy to navigate and took no time at all to sign up to. I didn't give it much thought, but within a week I had been contacted by 4 different charities… The work has been a great boost to my confidence in myself and I have already had more work from people seeing it." The mural is a great advertisement for Hillary's work, and is seen by hundreds of people a week. It brightens up the entrance to the shop too, giving it a welcoming and lively feel. Hilary also helped The Benjamin Foundation create a new logo. She said, "It has been lovely to see them using the logo for their campaign and I would be more than happy to work with them again in the future."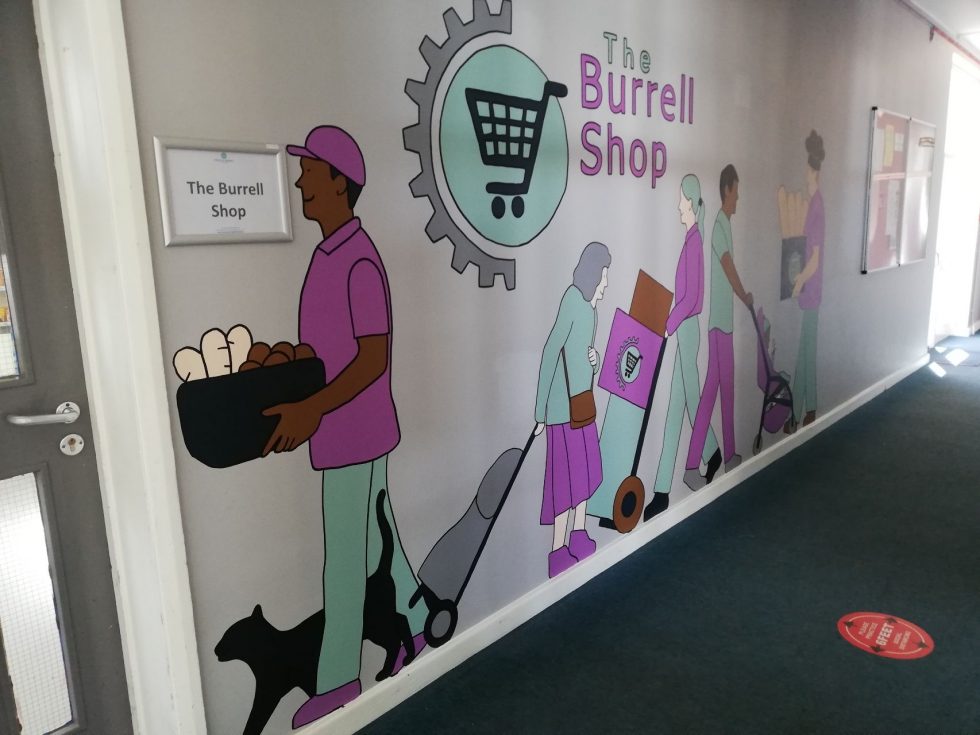 Since launching in March 2021, Opportunities4Communities has connected dozens of offers of help from businesses, service providers, organisations and individuals with charities who desperately need help.
Opportunities4Communities is a members-only Facebook group where businesses and charities come together to support the most vulnerable and needy in their communities. Rather than focusing on funding and finances, the page puts collaboration and in-kind assistance at the forefront of community action. Businesses are invited to offer their services – whether this be excess product, training or resources – free-of-charge to charities in Norfolk. Likewise, if charities have need of something – such as graphic design work, a new premises or even a new trustee – they can ask for it via the page. This approach seeks to pair charities with relevant individuals and business partners to achieve their aims, rather than relying solely on financial resources.
During the lockdowns, the page had offers of PPE and mental wellbeing magazines, along with mental health first aid courses and laptop computers. With things opening up more recently, offers such as a pool table, office furniture and health and safety training have been trickling in. Charities have been keen to take advantage of these generous offers, stocking up on essential items such as masks and computers, as well as guidance and advice.
Find out more about Opportunities4Communities: