Norfolk Pro-Help enabled Norwich Credit Union to cross the language barrier to help vulnerable people avoid the dangers of loan sharks and debt.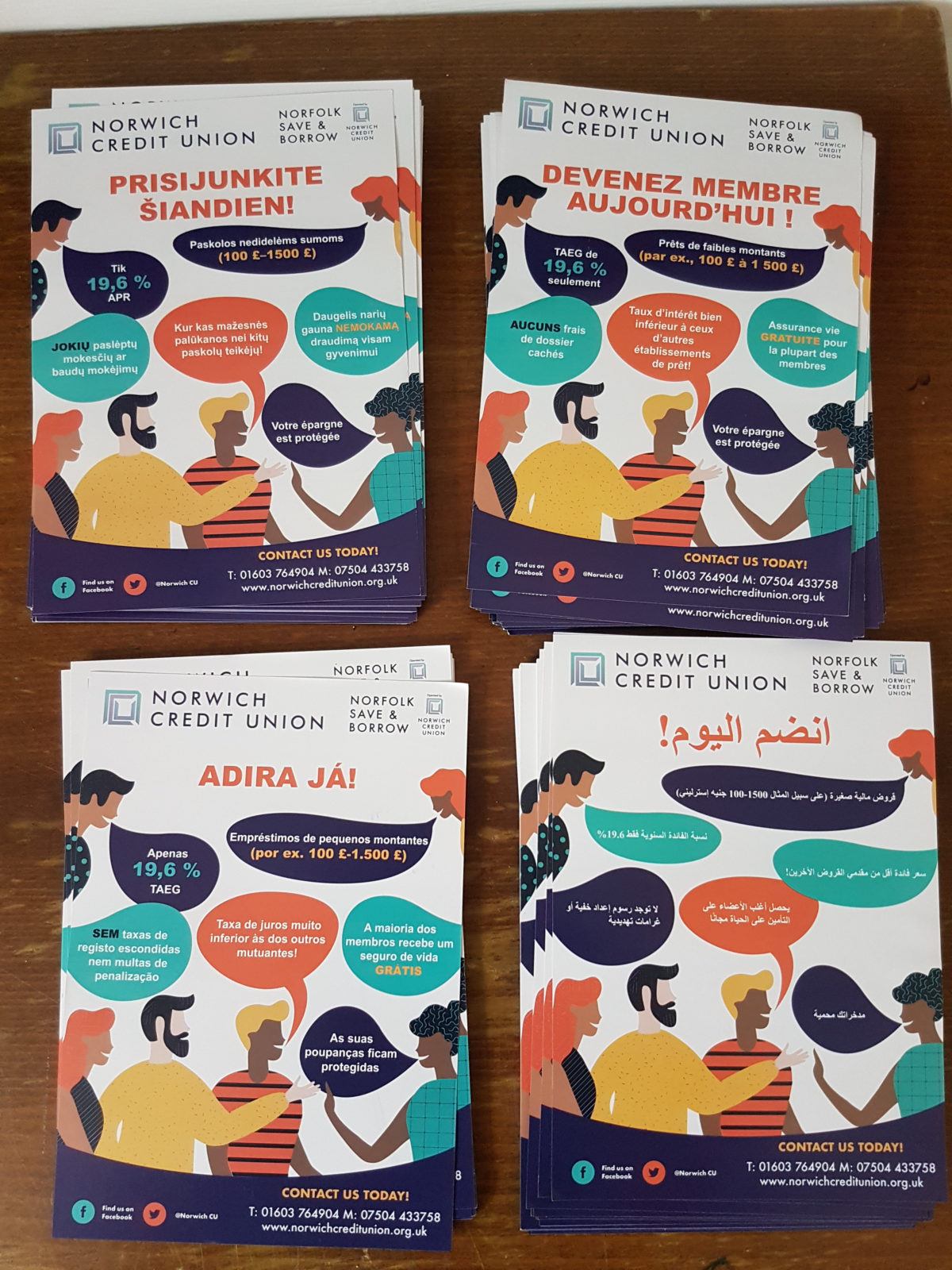 A new leaflet produced with thanks to Norfolk Pro-Help is enabling Norwich Credit Union to expand its reach into local migrant communities by translating its advice and information into French, Arabic, Portuguese and Lithuanian.
The striking new leaflets were designed and printed free of charge by Norfolk Pro-Help members Norse, Ten Creative and Interprint.
Norwich Credit Union is a volunteer-led community savings and loans service, established in 1989. Jon Warne, president, explained the urgent need for the leaflets:
"People settling in the region from overseas can be particularly vulnerable to loan sharks (illegal money lenders) if they have financial difficulties. English isn't their first language and they are often isolated from support networks of family and friends. The credit union is a safe way to build up savings and get access to low-cost loans."
The Credit Union does not have enough volunteers with the necessary language skills to communicate the benefits of joining a credit union, which would give migrants access to safe and genuinely affordable loans. They also offer pre-paid cash cards, which are invaluable to people who are, for a range of reasons, not able to open a bank account.  The Credit Union is keen to extend its reach into these difficult-to-access communities and prevent them falling prey to local loan sharks who can charge extortionate interest and employ violence and intimidation against those who fall into debt. Often, individuals are familiar with credit unions in their home countries and once they find out about the service, they are very eager to join.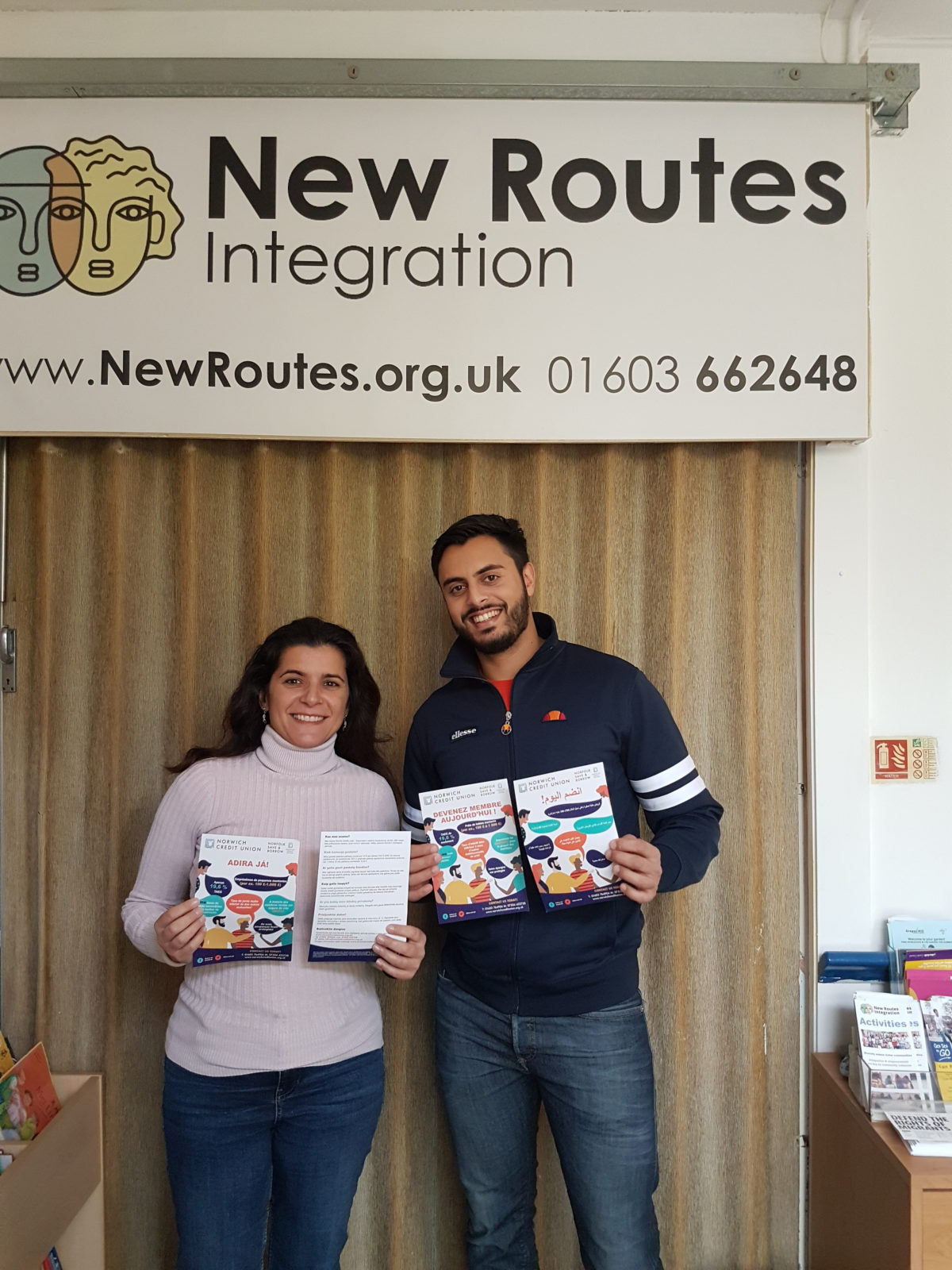 The credit union selected the four languages after talking to frontline volunteers, and its partner organisations who work closely with migrant communities, such as New Routes in Norwich, which supports refugees, asylum seekers and isolated migrants from over 40 countries, and DIAL in Great Yarmouth.
Information about the financial support and services available, and warnings about the dangers of loan sharks, have never been produced locally in multiple languages before, and it is hoped that these will increase awareness of the credit union and enable more vulnerable people to avoid the pitfalls of high cost loans.  Credit union volunteer Bernie Sheehan says they have already had great feedback from the frontline members.
Adam Buxton, Senior Creative Designer at Ten Creative, said "It has been a real pleasure working alongside Norwich Credit Union to create these bold leaflets. It was a great opportunity to develop a design that required the use of different languages and appealed to a varied target audience. We look forward to the next project!"
Through Norfolk Community Foundation, Norwich Credit Union was able to access pro bono support from local businesses committed to offering  their time and talent free of charge to local charities via Norfolk Pro-Help.