Norfolk Community Foundation is helping Norfolk charities to deliver essential food provision this winter.
We know that many local charities who provide ongoing personal or practical support to vulnerable people are going the extra mile to supply food and other essentials during the pandemic.
As part of our Surviving the Covid Winter action, NCF is piloting a new scheme to support charity staff and volunteers struggling to find the time and money to shop for people they are supporting. We have joined forces with charity Access Community Trust to provide a rapid response service which dispatches free Pink Orange meal kit boxes to charities with a quick and simple telephone call.
Each box provides ingredients for a meal for the whole household, including recipe card, cooking instructions and how-to video (linked through a QR code).  Boxes include the fresh, tinned or dried ingredients needed for the recipe.  You can let Pink Orange know if there are any special dietary needs, or food preferences.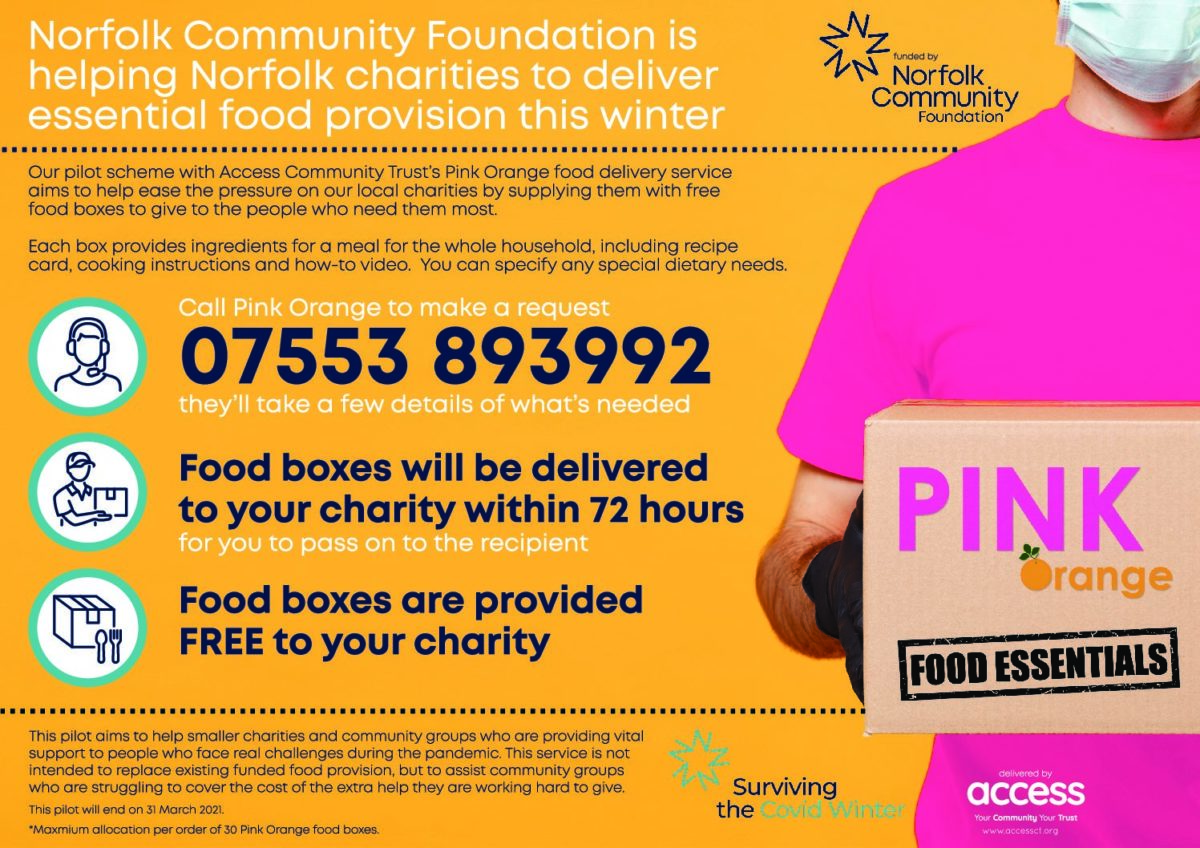 How it works:
Charities can call Pink Orange on 07553 893992 and tell them what the family/ individual needs – they'll take a few details so boxes can be packed to your requirements.
Box/es will be delivered to your charity within 72 hours to pass to the recipient/s, so you can continue to be their point of contact and support.
Food boxes are provided at no cost to your charity.
There may be some households that your staff/ volunteers struggle to reach – if so, Pink Orange can deliver to their door for you at no cost.  Please note this will involve providing address details, which needs to be done with consent.  Any details provided will be recorded securely.
When you call Pink Orange, you will be asked to provide the name of your organisation and tell them a little about the people you are helping – just to give us an idea of who is benefiting from the scheme. No personal information about recipients is required.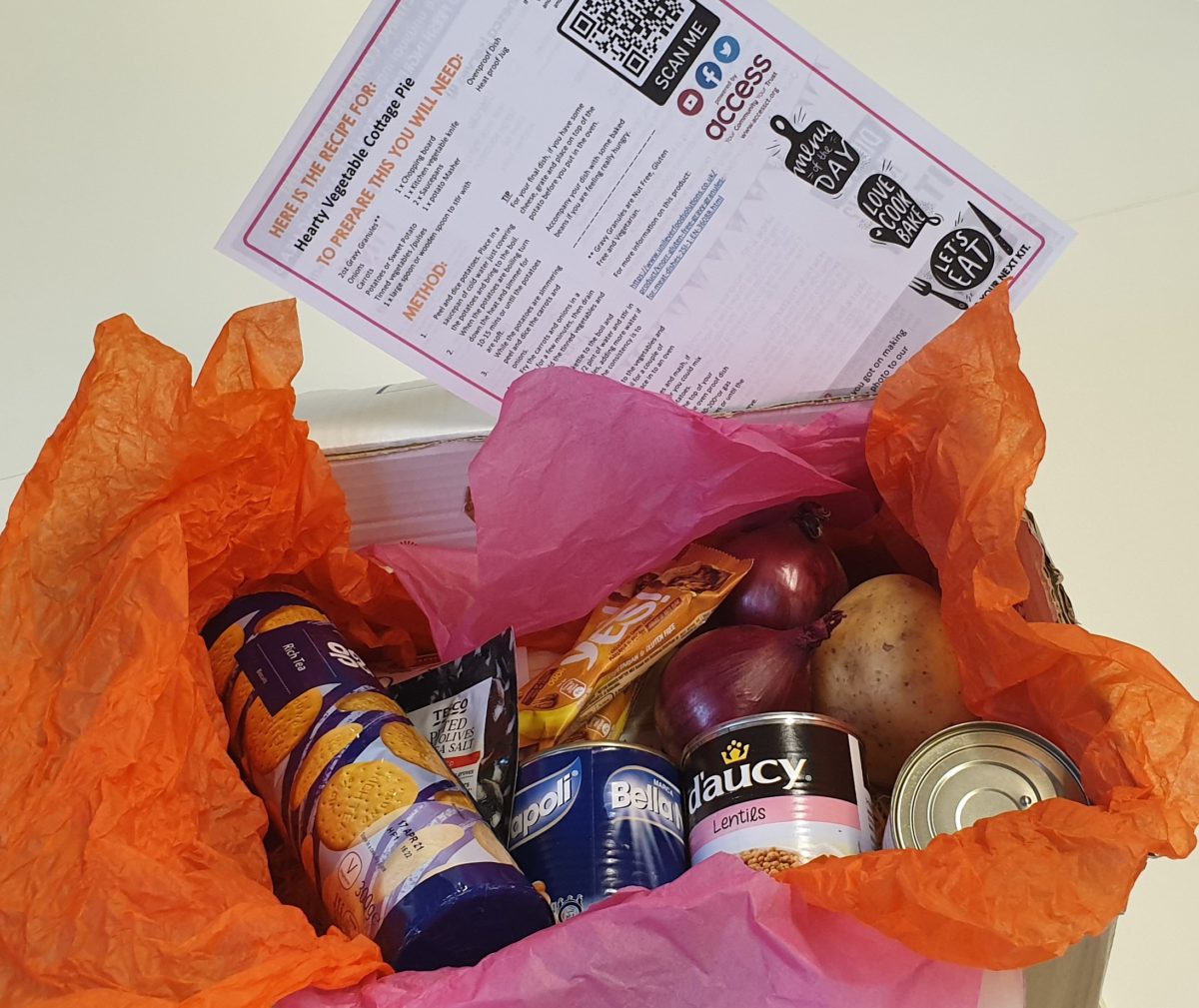 Who can access the scheme
This pilot aims to help smaller charities and community groups in Norfolk who are providing vital support to people who face real challenges during the pandemic.
This pilot scheme is open to charitable groups across the county who are in touch with vulnerable people and understand their needs. Unfortunately statutory organisations such as parish/ town councils, schools etc. cannot access this service.  Individuals cannot access this service direct.
This service is not intended to replace existing, funded food provision – or provide every meal for a household in need – but to offer a little extra help over the winter months when hot meals are vital.
Up to 30 boxes can be ordered at a time – please note they contain fresh ingredients and should be provided for immediate use.
Over Christmas and New Year Pink Orange will be delivering up until 22 December and then resuming on 4 January 2021.  This pilot will end on 31 March 2021. 
We're keen to collect feedback from any charities that use the service, so please do let us know how it worked for you.
Charities wishing to access the scheme can contact Pink Orange on 07553 893992 now.