Local carer support groups across Norfolk are celebrating having received vital funds to help unpaid carers, thanks to support from the Walking4Norfolk initiative.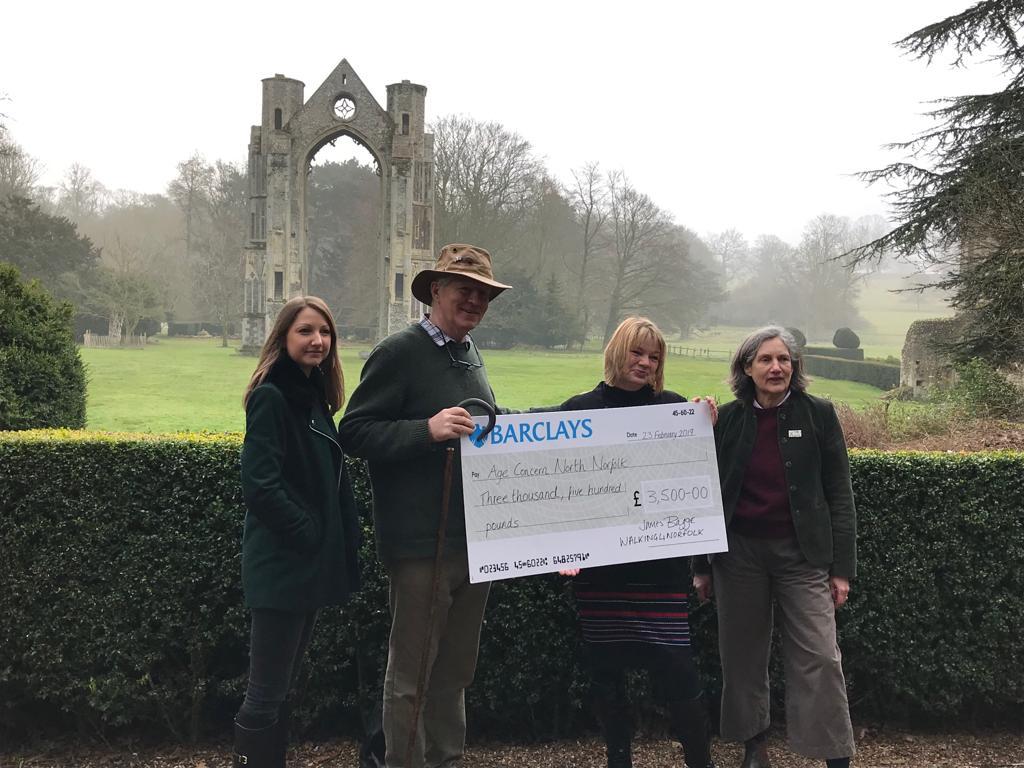 Last year former High Sheriff of Norfolk James Bagge decided to honour Norfolk and its vibrant community spirit by undertaking his very own modern day pilgrimage – 'Walking4Norfolk'. James walked an amazing 1,500 miles from his birthplace in Stradsett, King's Lynn to Santiago de Compostela, located on the west coast of Spain. His aim was to raise funds to support unpaid carers in Norfolk, including child carers, those caring for older people and for those with disabilities. Walking4Norfolk has raised almost £70,000 so far and aims to raise more.
We have enjoyed working with James to help him make a real difference to the lives of carers, by targeting the funds raised to where the need is greatest locally. So far a total of £43,916 worth of grants has been awarded to 11 organisations directly supporting carers across Norfolk. These include:
Supporting carers of people living with dementia in North Norfolk by contributing towards the costs of running Age Concern North Norfolk's Dementia Drop in Group
Giving young carers a much needed break: West Norfolk Carers Association are taking 24 young carers to the national Young Carers Festival event in Hampshire, providing them with a break from their caring role and helping to widen their networks of support, form friendships with children in similar circumstances and build their confidence
Contributing to the running costs of groups to offer young carers support, respite, fun, support and learning opportunities in Great Yarmouth, run by Sunbeams Play and Great Yarmouth and Gorleston Young Carers.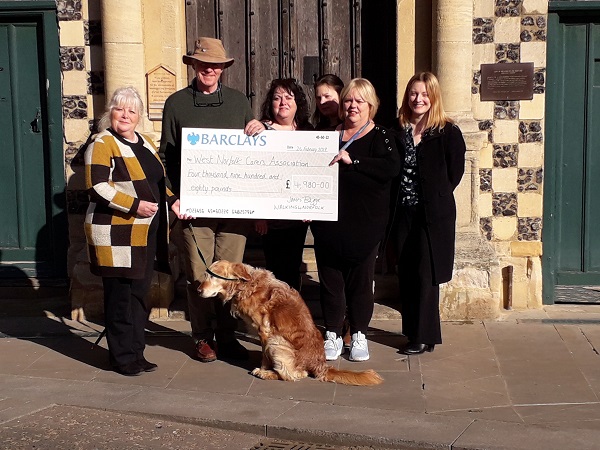 It is estimated that there are nearly 100,000 people in Norfolk providing unpaid care, which is thought to save local authority and NHS services an estimated £500 million per year. The health and wellbeing of unpaid carers is often affected by their caring roles, with many experiencing isolation and depression and other health concerns.
Increasingly many very older people are being cared for by their children, themselves at an age where they require support. Nationally, the number of carers aged over 85 is continuing to rise. At the other end of the age spectrum, it is estimated that a quarter of Norfolk children aged 5-15 are carers, with some estimates suggesting that there could be at least one young carer in every school class.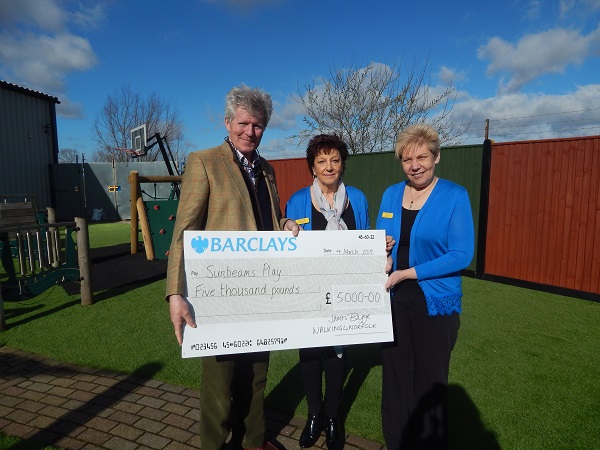 What's next for Walking 4 Norfolk?
The next Walking4Norfolk initiative will be a joint walk from Great Yarmouth to Walsingham in September, with everyone invited to take part and raise sponsorship to help more carers in Norfolk.
James also has another ambitious plan – a trek from Norfolk to Rome in 2020!
Our CEO Claire Cullens said,
"Norfolk Community Foundation is delighted to be working with James to help him achieve the change he wanted via funds raised through Walking4Norfolk. His initiative is an inspiration to us all and is making such a difference to the lives of many carers in Norfolk, who can often find themselves in very challenging circumstances."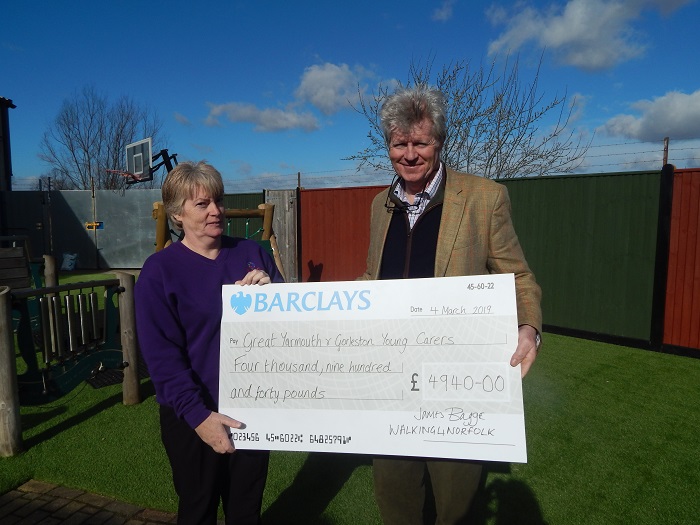 Donate to Walking4Norfolk to help unpaid carers locally
You can make a real difference to the lives of unpaid carers by donating to Walking4Norfolk online
Alternatively please send a cheque to Norfolk Community Foundation, St James Mill, Whitefriars, Norwich, NR3 1TN. Cheques must be made payable to Norfolk Community Foundation (please reference Walking4Norfolk.)