As part of Norfolk Community Foundation's commitment to improving the lives of women and girls in Norfolk, over £60,000 of strategic funding from the national Tampon Tax Fund has been awarded to local projects that make a substantial impact on tackling disadvantage and improving opportunities for women and girls in the county.
We launched the Together for Women and Girls programme in 2018, creating a network of over 250 people committed to action to enable women and girls to take positive steps towards empowerment and opportunity. Together for Women and Girls aims to challenge inequality, abuse, exploitation and disadvantage in the home, the workplace and our wider communities. By raising funds, as well as harnessing the time and expertise of those who join, we are shaping a programme to tackle the issues faced by women and girls today.
As part of our strategic investment in this programme, this major funding has been awarded to vital programmes and initiatives supporting vulnerable women and girls in Norfolk including:
Supporting women affected by domestic abuse in North Norfolk
Setting up a support group for vulnerable women with complex and multiple needs at every stage of the criminal justice system
Providing early intervention and tailored support for women who have had a child removed, aiming to 'break the cycle' of children being taken from them
Providing counselling for women and girls with eating disorders
Delivering sessions passing on skills and information to migrant women in King's Lynn and West Norfolk
Development of a weekly craft group for women with Asperger's Syndrome
Providing mindfulness and self-care courses for women who have experienced sexual abuse.
Support group for vulnerable women at every stage of the criminal justice system in Norwich
St Giles Trust, a charity helping people facing severe disadvantage to find jobs, homes and the right support, is one of the organisations benefiting from the funding. Becki Navarro, Fundraising Manager at the Trust, said,
"Thanks to this funding, St Giles Trust will set up a support group for vulnerable women with complex and multiple needs that are at every stage of the criminal justice system in Norwich. Our Peer to Peer Project will be developed and delivered by a team of local volunteers with first-hand experience of overcoming similar issues. Their backgrounds and personal insights will bring benefits to the women they help; increasing confidence, self-esteem, self-worth and improving their support networks."
Supporting women affected by maternal mental health issues in Great Yarmouth
Get Me Out The Four Walls (GMOTFW) is a registered maternal mental health charity operating across Norfolk, which aims to aid both the prevention of and recovery from prenatal, perinatal and postnatal mental and physical health issues. Their services offer support to mothers in a number of ways, including support group meetings, 1:1 support, online support and, in some cases, access to counselling services. The funding through Together for Women and Girls is enabling the charity to expand its services to provide targeted support to women in Great Yarmouth.
A one-stop resource centre for women and families will be set up in the central shopping centre, acting as a shop window for GMOTFW and other agencies' activities. The centre will include representatives from relevant community health teams and other key agencies to provide additional support to mothers, including counselling. Regular job clubs will run for women who wish to (re)enter the job market or explore training options but who require additional support and guidance.
In addition, by creating a network of social meetings across the whole of the Great Yarmouth area, women who are experiencing isolation or who are challenged with maternal and other mental health problems will be able to access peer and professional support, and build friendships.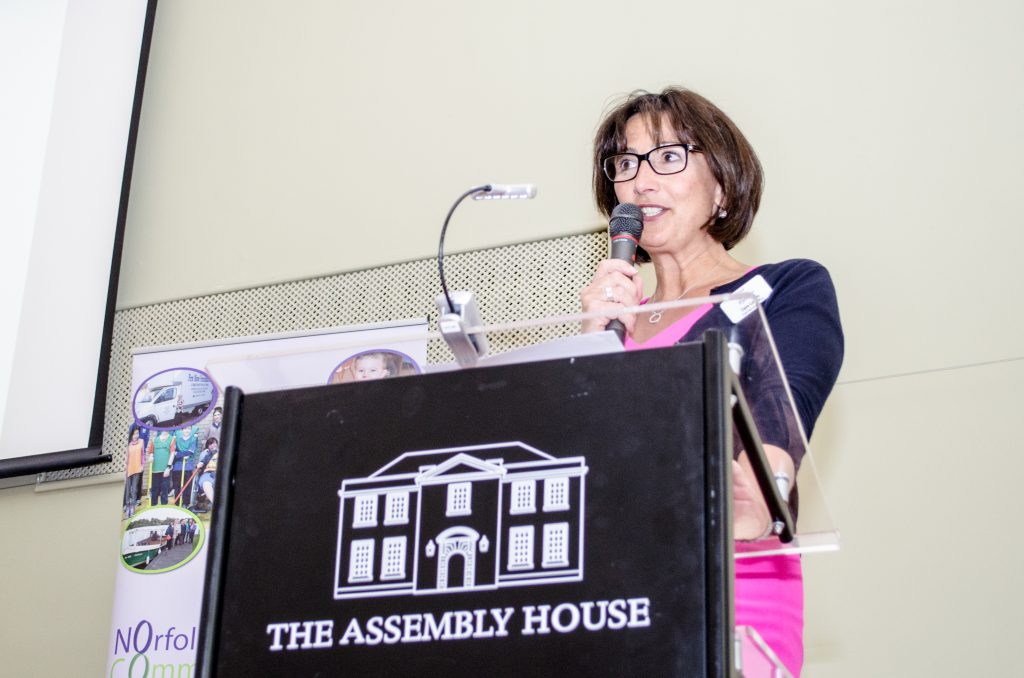 Claire Cullens, CEO of Norfolk Community Foundation, said,
"Across our county women and girls are facing daily barriers and challenges. This government funding through the Tampon Tax has allowed us to deliver some targeted support to a range of vital projects improving lives and opportunities for women in Norfolk.
As ever, there is always more that could and needs to be done. We hope by harnessing the support of others who care, we can continue to make this difference."
The above projects demonstrates the difference people's support can make. Help to make change happen now
We need more support to continue to make a substantial impact on the lives of women and girls in Norfolk. You can get involved in our Together for Women and Girls programme in a range of ways. Join as an individual, through corporate membership, or donate your time to support the wide range of local charities supporting women and girls. Find out more