Thursday 4th July saw the launch of New Life Ambassadors for Change, a pilot project which aims to improve the life chances of recently released ex-offenders in Norwich.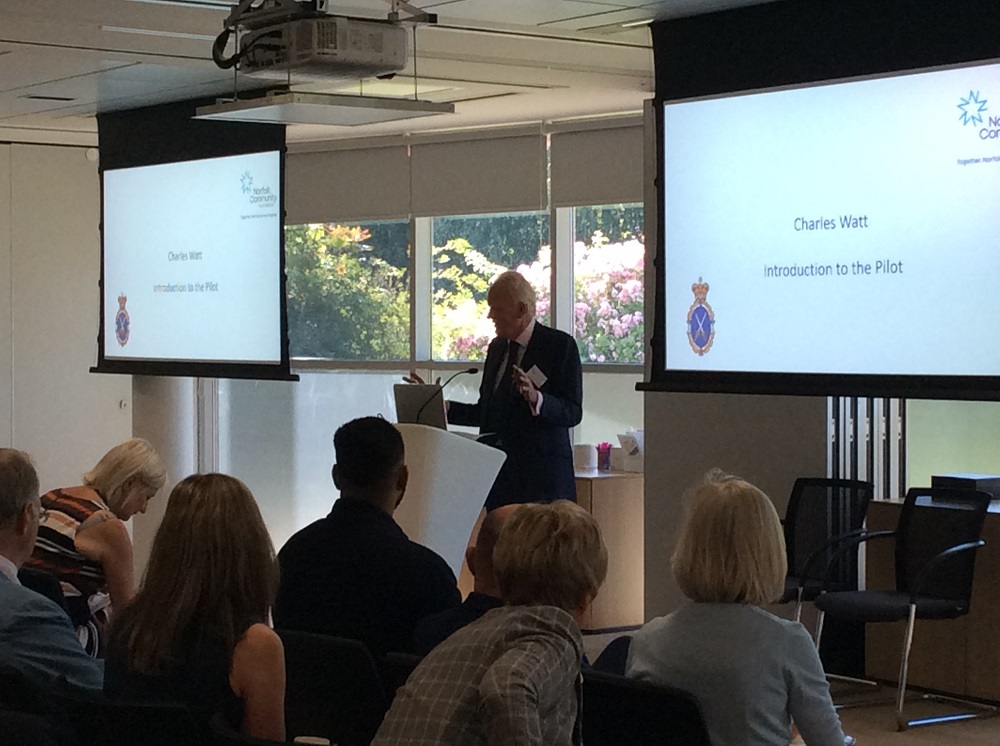 Working in partnership with the High Sheriff of Norfolk Lady Clare Agnew, Charles Watt, former High Sheriff of Norfolk, together with Norfolk Community Foundation, Norwich Prison and the Department for Work and Pensions, will pilot a series of innovative projects aiming to plug the gaps for vulnerable prisoners when they re-enter society.
Currently there is relatively little support available for ex-offenders when they leave prison, and those most determined not to re-offend, deemed low risk, are often those who receive the least support on their release. They include:
Those that gain hostel accommodation who find work and are then faced with the decision to keep either the housing or the job, as the rent increases to cover the cost of the warden services when employed
Those that cannot find work because they have no fixed address and are unable to supply details required for employment
Those who are unable to provide right to work documents
Those that cannot afford a deposit for accommodation.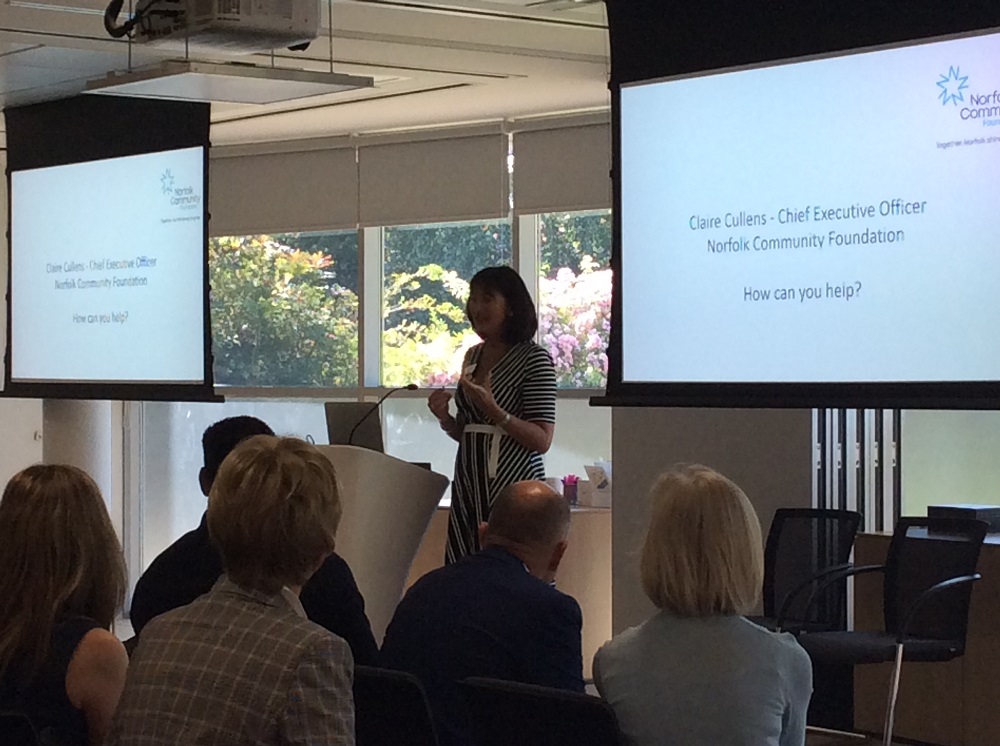 Charles Watt has been successful in securing funding to help enable vulnerable ex-offenders to be securely housed and supported throughout their first year after release, helping them to turn their lives around. The series of pilot projects will examine how best to support them, offering vocational training, introducing potential employers and increasingly secure employment prior to leaving custody, helping ex-offenders make a positive contribution to society.
Norfolk Community Foundation is working with Charles to create essential funding to plug these gaps and closely measuring and monitoring results of the pilot projects to ensure that they are making the most impact, helping to remove the constant obstacles that ex-offenders face.
Charles Watt explains his motivations for setting up the programme:
"As High Sheriff of Norfolk you have a unique ability to ask pointed questions and bring people together to solve problems. Before I took up my year of office I found out that offenders released from Norfolk Prisons had no formal means of identification, principally because no single agency had the funds to pay for duplicate birth certificates. Further research saw them put out into the world with £46, a tent, a bag for their possessions, a basic survival kit and little else.
Further investigation showed me that all agencies recognised that the release and rehabilitation programmes available were generally inadequate and isolated from one another. I was convinced we really needed a pilot programme to give offenders who showed willingness a proper chance to start A NEW LIFE. Hence the programme that is being launched today."
Julia Nix, District Manager for East Anglia Jobcentre Plus, said:
"We recognise that ex-offenders need support when re-entering society, to reduce the chances of them re-offending, and to give them the opportunity to work so they can make a 'New Life' for themselves and their families. Through this new initiative we want to encourage and support employers in Norfolk to see the potential that so many ex-offenders have."