Struggling to heat your home or afford food can happen to anyone through a variety of reasons – the loss of a job, a change in family circumstances, mental wellbeing issues, or to those with challenging backgrounds. It is estimated that over 1 in 10 households in Norfolk are living in fuel poverty due to a combination of low household income, expensive sources of heating, poorly insulated homes and rising fuel costs.
Our Surviving Winter appeal is taking action this winter to ensure vulnerable people receive the help they need, aiming to support people who are struggling to stop them from falling into crisis. One way this is being done is by providing vouchers that can be exchanged for gas, electricity or oil through local foodbanks, or via support grants, to those who are in desperate need of help to heat their homes.
Recent visits to several local foodbanks in Gorleston, Great Yarmouth and King's Lynn, and local older people's charity Age UK Norfolk, have demonstrated the real need in our communities. Between 1 April 2018 and 31 March 2019, the Trussell Trust's food bank network distributed 1.6 million three-day emergency food supplies to people in crisis nationally, a 19% increase on the previous year. More than half a million of these went to children.* The old, the young, families and single people are affected by fuel and food poverty.
There has been a notable recent increase in working families using food/fuel banks, whose wages are not enough to cover the essentials such as feeding their children or heating their homes. Many people who visit the centres for the first time are upset and embarrassed, and at their lowest ebb. Some bring their babies in, struggling to heat their homes or afford sufficient food.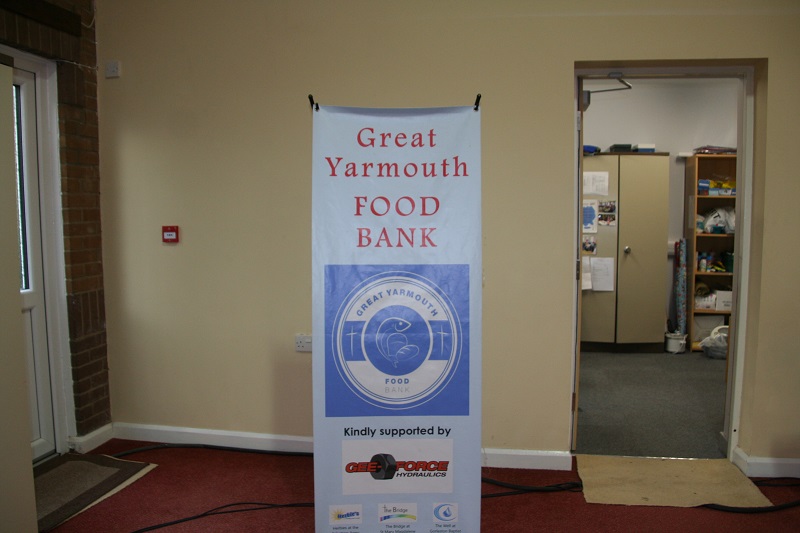 The fuel vouchers through the Surviving Winter appeal provide essential help to these people during difficult times. All of the food/fuel banks offer a warm welcome and, in addition to providing help with fuel and food, are able to help to signpost people to services or agencies that may be able to assist them. Several provide wider services for those who find themselves vulnerable. The Well in Gorleston offers members of the local community support, with a hot meal offered, showers and laundry facilities available for rough sleepers, a clothes bank and activities to reduce isolation. The Salvation Army in Great Yarmouth provides drop-in sessions for families, rough sleepers and community meals, in addition to running the food/fuel bank.
Rosi Broad, Community Manager at the Salvation Army in Great Yarmouth, said:
"It's so valuable that we can provide fuel vouchers as well as food to those who are in need. Without fuel they can't cook the food from the food parcel they receive, let alone heat their homes."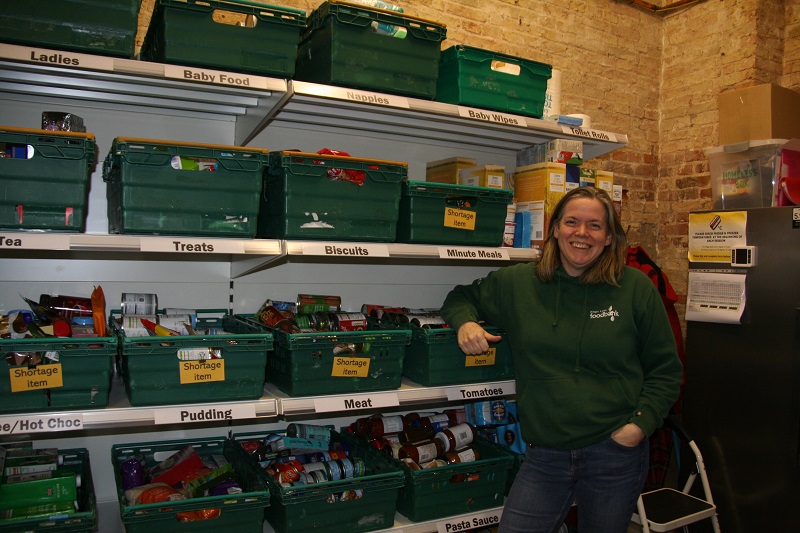 King's Lynn Foodbank
Helen Gilbert, Coordinator at the King's Lynn Foodbank said:
"The funding for fuel vouchers provided by the Surviving Winter appeal will be invaluable in supporting the people of King's Lynn and surrounding areas with fuel at the coldest times of the year. For the first time we're able to offer some help with oil heating which is a massive relief to needy families."
Previous service users inspired to help others
The food/fuel banks are hugely dependent on volunteers who provide an essential role in welcoming visitors and signposting them to other services to help turn their lives around, as well as loading up fuel prepayment cards and filling food parcels. Volunteers receive training to ensure they can provide the best possible help. Eurel, a volunteer at The Well in Gorleston, said:
"It's really wonderful to have a resource like this to support and help members of the community. We see the relief it gives families and they tell us how much they've been helped; it's so rewarding. We're really grateful to local businesses and people who support us – it's a combined effort. They're not alone."
It's notable that several people who previously visited the food/fuel banks and received help to turn their lives around have been inspired to become volunteers themselves, providing support to people who find themselves in similar positions to themselves previously. Kirsty, who initially visited The Well needing help to heat her home and is now a volunteer helping others, says:
"It's saved my life. I look forward to coming here because you know you're going to be welcome. It's a non-judgemental family that I'm privileged to be a part of."
Another local food/fuel bank volunteer bank explained how he had previously received help from the service, at the time feeling apologetic and embarrassed that he could not provide for his family. Now his personal circumstances have improved and he is volunteering to give something back to the service that helped him, welcoming others through the door and offering them support, just like he himself was offered.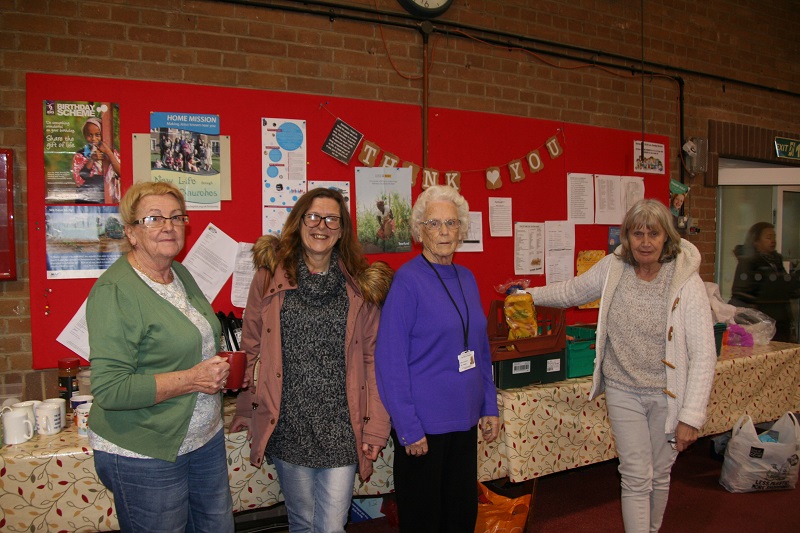 Volunteers at The Well in Gorleston
Providing vulnerable older people with essential heating
Older people can particularly struggle in winter as it takes longer to warm up in later life, with the cold weather thickening blood and increasing blood pressure and exacerbating existing health and respiratory conditions. During the winter of 2016/17 there were around 590 excess winter deaths in Norfolk, a significant increase compared to the year before when there were 390 deaths.** Working alongside Norfolk Community Foundation, Age UK Norfolk distributes 'one-off crisis support grants' to older people in Norfolk who are in urgent need of help to keep their homes warm over the colder winter months.
Mrs S*, who is 83 and looks after her disabled daughter, said she always dreaded the bills coming in and, without help from the Surviving Winter appeal, would have probably had to have cut down on other essentials and turn the heating off. "Thank you very much for the grant to pay some of my heating bill, I am very grateful for your help, it means a lot to me and my family to have a warm room for winter".
Jasmine Toombs, Personal Grants Coordinator at Age UK Norfolk said:
"Year after year I hear from a lot of people who are having to make the choice between eating a decent meal or heating their homes, so it is a real privilege to be part of a campaign which is keeping older people warm and healthy over winter."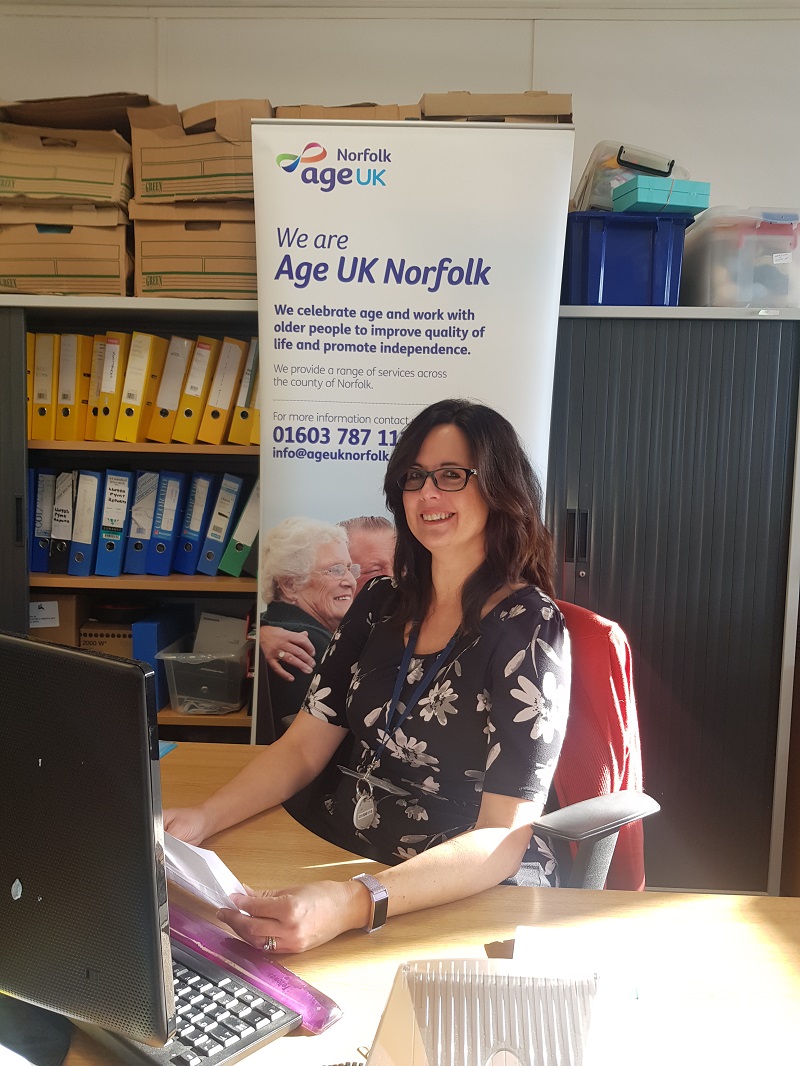 Jasmine Toombs, Personal Grants Coordinator at Age UK Norfolk
How can you help?
The Surviving Winter appeal needs urgent help from local people and businesses to continue to support people to heat their homes and cook their food this winter. Every penny donated will go directly to local charities to enable them to provide essential help to some of the most vulnerable people in Norfolk from right now, through to spring.
Donate online now or alternatively please make your cheque payable to Norfolk Community Foundation and send it to Norfolk Community Foundation, St. James Mill, Whitefriars, Norwich, NR3 1TN, or telephone the Foundation on 01603 623958.
Every donation, no matter how small, will make a difference to local lives.
'It saved my life' – How Surviving Winter appeal continues to helps heat homes in the cold', EDP, 18 December 2019
* https://www.trusselltrust.org/news-and-blog/latest-stats/end-year-stats/
** https://www.edp24.co.uk/news/health/norfolk-excess-winter-deaths-rising-according-to-ons-1-5807576