As temperatures plummet, the funds raised through Norfolk Community Foundation's Surviving Winter appeal are critical to the health and wellbeing of our county's most vulnerable residents. Read on to find out how your support of the appeal is making a real difference.
Respite accommodation for homeless and rough sleepers
Norwich homeless charity St Martins provides housing, support and care to some of the most vulnerable in our society. Although the team work incredibly hard to find accommodation for everyone who finds themselves homeless, the sad reality is that there is often insufficient accommodation available. Funds raised from the Surviving Winter appeal have enabled the charity to provide emergency respite accommodation in local hotels and Bed and Breakfasts. This provides a 'street break'; it can literally help to keep people alive in severe cold weather, but it also can give rough sleepers some essential respite from the harsh reality of their daily lives on the streets.
To date St Martins has supported 12 people through the 'street break' initiative, with seven of these people being entrenched rough sleepers. Seven people who were supported by this initiative have now gone on to more permanent and secure housing. This is an incredible outcome of which the charity is immensely proud.
Some of the people who have been helped with a Street Break:
A couple were sleeping rough in Norwich city centre. He had housing but she did not, and he was at risk of losing his accommodation if he did not use it. She did not have a bed in accommodation and faced another night on the streets. St Martins put her up in a B&B for three nights until she could secure a bed, and he returned to his accommodation knowing that his girlfriend was safe
Hannah, 22, had been asked to leave an overcrowded housing situation with her family and had been sleeping rough in Norwich. Due to disability, it was difficult to find emergency accommodation so she was placed in a B&B for the weekend until alternative arrangements could be made
Donna, 42, had recently arrived in Norwich having left a rehabilitation programme. She had nowhere to go and faced rough sleeping. She wanted to return to the rehab facility and was making arrangements to do so. Donna was placed in B&B accommodation overnight to prevent her rough sleeping, and she has since returned to her place in rehab.
St Martins Chief Executive Dr Jan Sheldon said, "Rough sleeping is dangerous and unpredictable. As temperatures plummet there is a significant risk of hypothermia. This funding could save lives. It means we can offer people a safe and comfortable place to go where they can enjoy the things that most of us take for granted on a daily basis."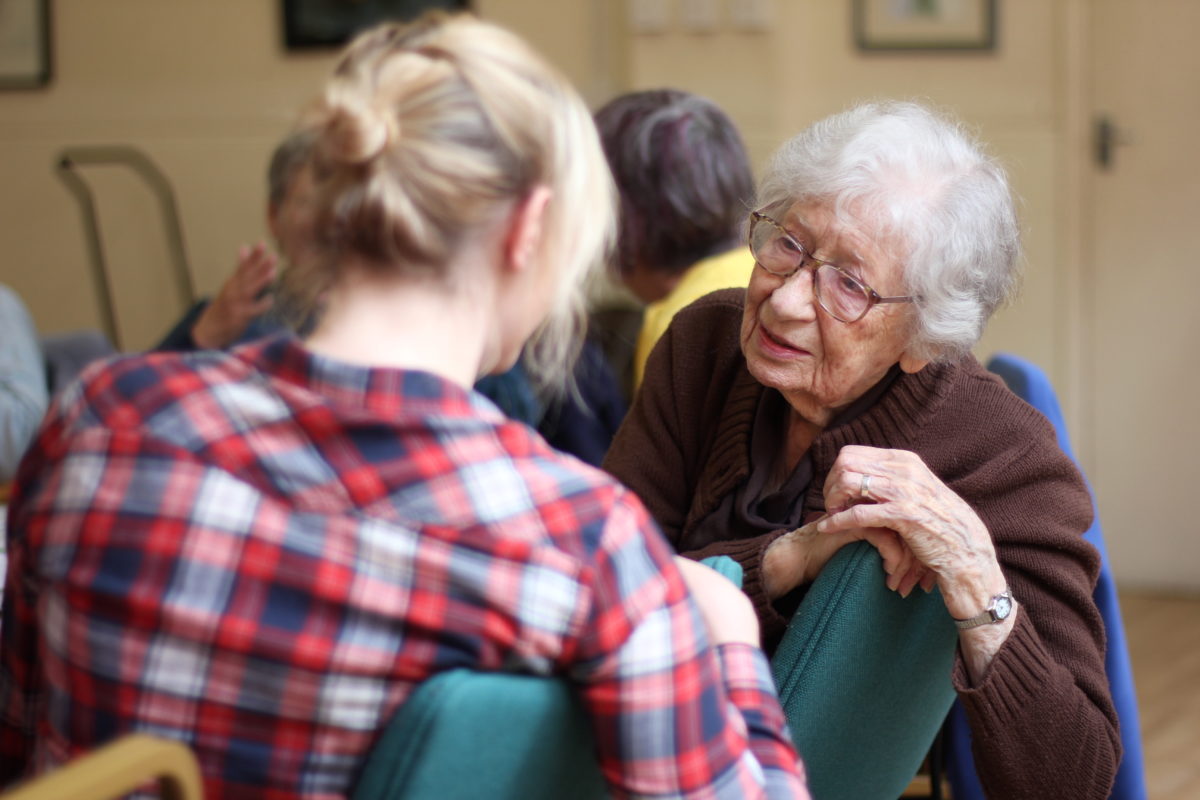 A telephone befriending service providing care and support to isolated older people
Age UK Norfolk delivers a range of services across the county that includes advice and information, advocacy and respite care. One of their primary services is a free telephone befriending service that operates countywide and offers a lifeline to many older people, who would otherwise feel lonely and isolated.
Funds raised from the Surviving Winter appeal is enabling the service to reach approximately 200 people aged 60 and over, offering companionship by phone with a local volunteer befriender. Service users receive a weekly call for an enjoyable and stimulating chat and can also take part in a fun quiz, all of which can help to ease feelings of loneliness and isolation. For many, it represents their only conversation from week to week.
Calls during the winter months are especially important to allow the volunteers to check that people are keeping warm, having hot meals and are not struggling with the cost of heating their homes. Once in touch with Age UK Norfolk, users are often connected to other support and services, including benefits and health advice, and local social clubs.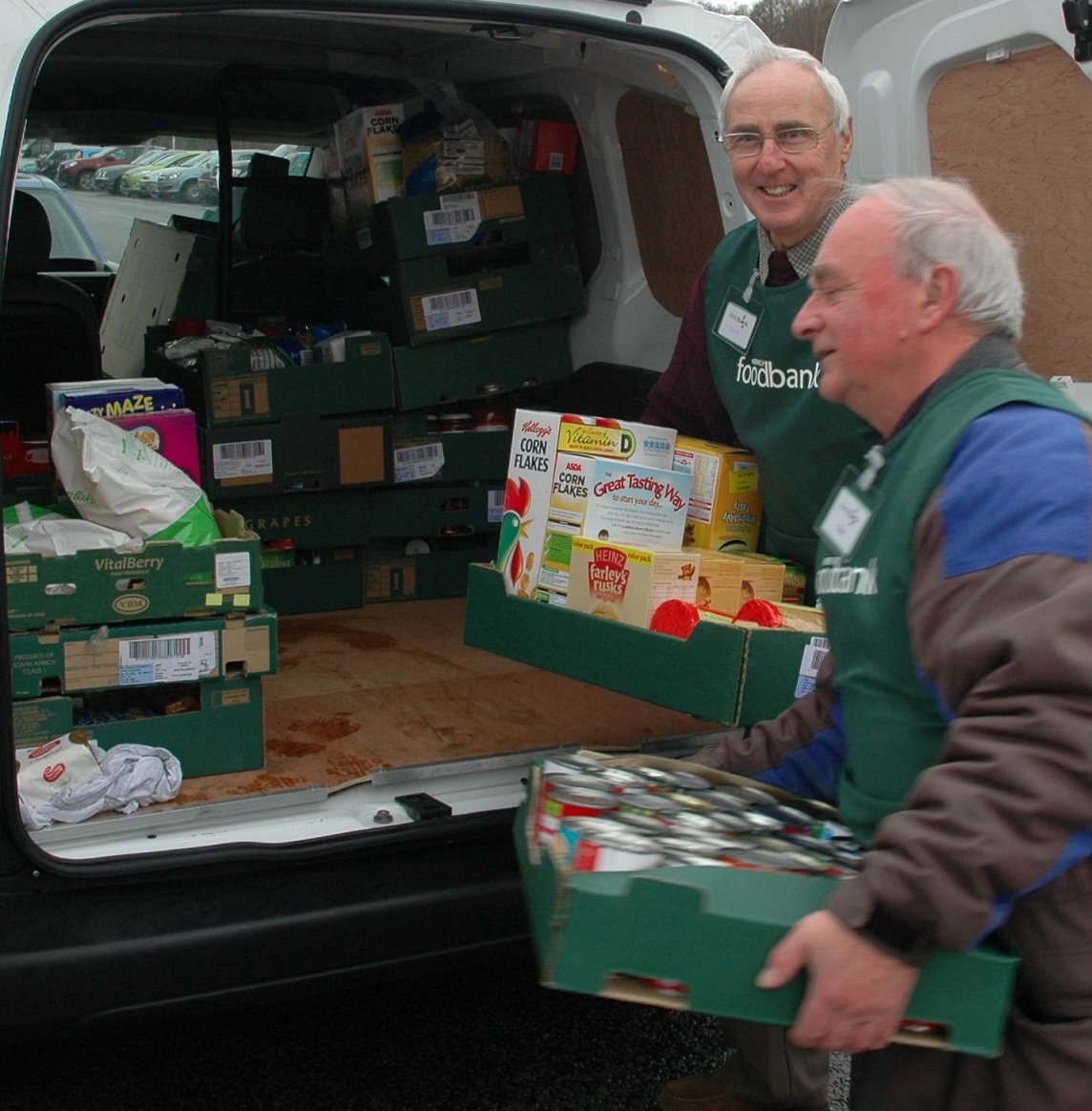 Foodbanks helping people to stay warm across Norfolk
Foodbanks across Norfolk are providing fuel vouchers to those struggling to heat their homes this winter. So far Norwich Foodbank has provided 30 fuel vouchers, assisting 40 adults and 14 children. Cromer & District Foodbank has provided 44 fuel vouchers, which have helped 64 adults and 52 children in the area stay warm. In addition, cold weather packs have been given out to those in need, which include hats, socks and gloves.
Some feedback from people who have been helped by Norwich Foodbank:
"Many thanks again for your help and support, in my time of need. Please accept my thanks from the bottom of my heart, I truly mean that, in a harsh world, there are still some guardian angels looking out for other people. I can finally have some hot water and heating on at last! You are an amazing team that can give a glimmer of hope to people who are down and out of their luck."
"Thank you so much for the vouchers – they were such a great help. And a weight off my shoulders. Something not to worry about for a few days."
Listen to our CEO Claire Cullens talk about the Surviving Winter appeal and how it is tackling winter poverty on BBC Radio Norfolk (listen at 1:23:14)
Support the Surviving Winter appeal
Whatever you can give will make a difference. You can donate:
Online: Complete our online donation form to donate quickly and securely to the Appeal
By cheque: Please make your cheque payable to Norfolk Community Foundation and send it to Norfolk Community Foundation, St. James Mill, Whitefriars, Norwich, NR3 1TN along with your completed donation form
By telephone: Phone us on 01603 623958 to make a donation.
Many thanks for your support.