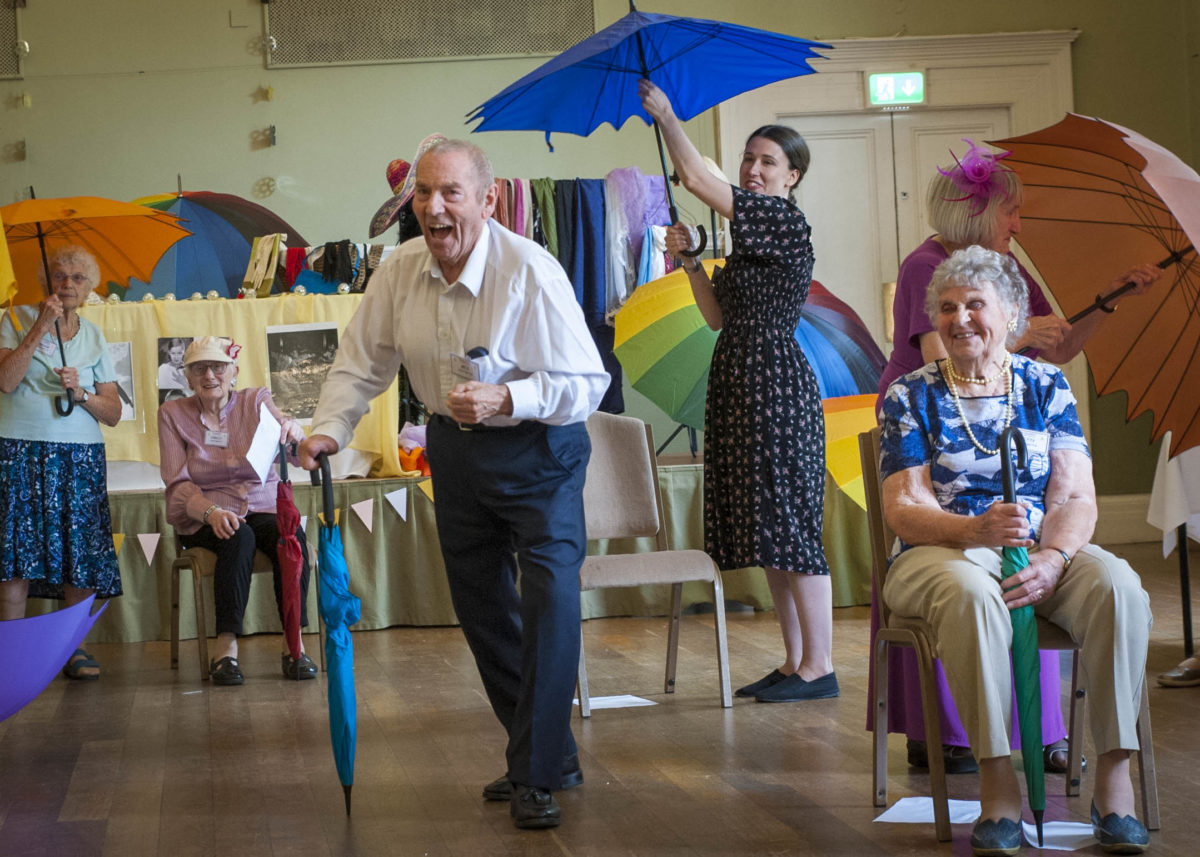 Creative Arts East charity runs creative projects to help people affected by geographical or physical barriers with an aim to decrease social isolation. They aim to use the power of the arts to increase the wellbeing and skills to those involved in projects and promote volunteer development through high quality live performing arts.
The group received a grant from Breckland Council Match Funding towards artistic costs for their 'Our Day Out' programme which offered music and movement workshops twice a month to rurally isolated older people and those with early to mid-stage Dementia. As well as carers and individuals from the local community with long-term illness.
The workshops were presented in many areas in Norfolk including Watton, Attleborough, Thetford and Dereham and explored a mixture of inspirational art forms. Plenty of choice was available from samba drumming, Bollywood dancing to belly dancing to encourage and engage all those involved. Not to mention the rock n roll and blues music sessions.
When there is practice, there is performance! The charity ran a series of special multi-sensory shows based on the seasons of the year featuring light projections as well as a 'Strictly Come Dancing' themed celebration to build individual's confidence.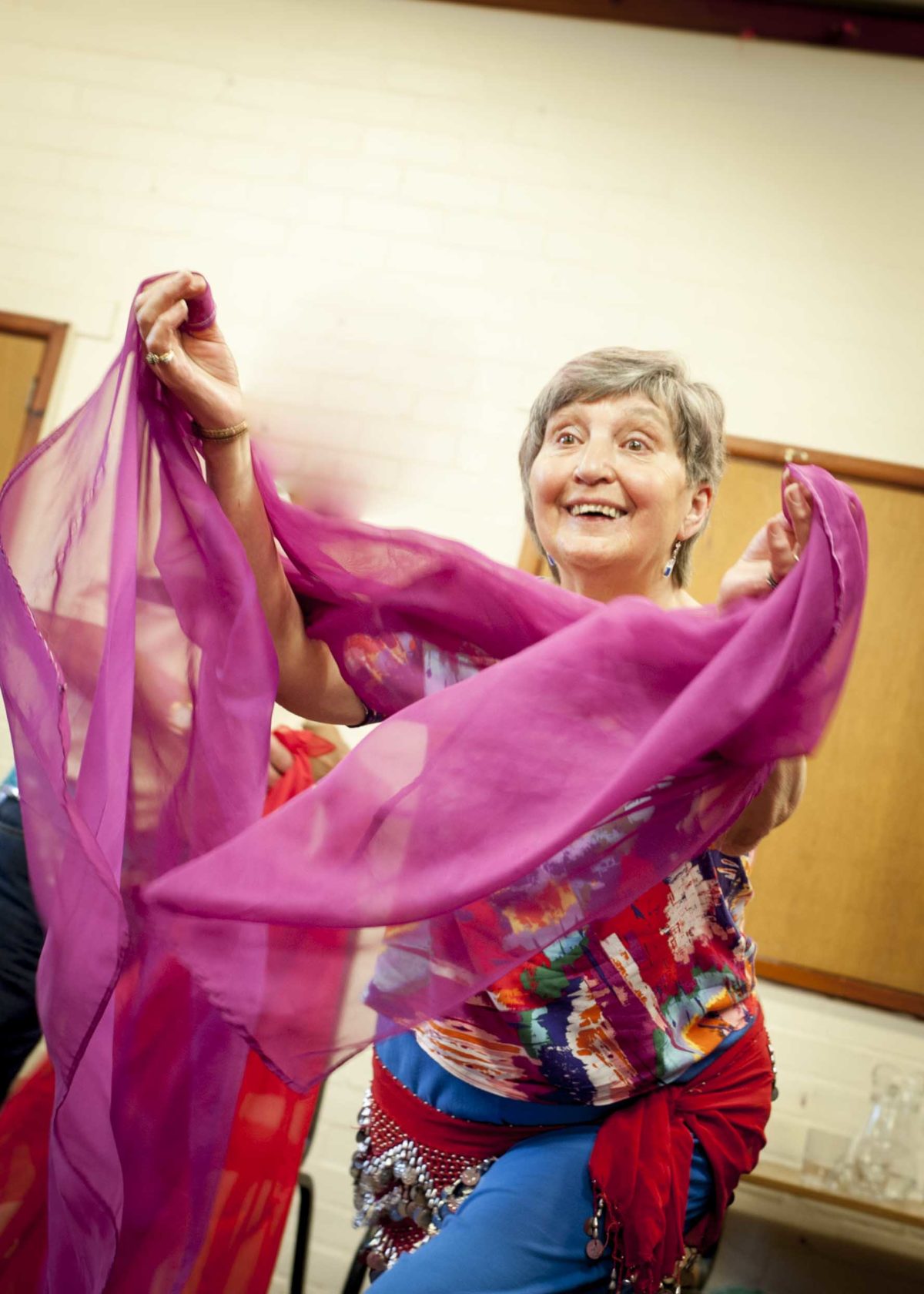 According to 2019 Norfolk Insight statistics there are 279,897 people aged 60 and over within in Norfolk – a large quantity of older people in the local area and so it is important to enhance opportunities where they feel included and connected in the wider community. Norfolk Creative Arts East imaginative and productive programme had 414 people taking part with 274 engaging throughout this year alone. The workshops vastly improved attendees mental health and wellbeing where 78% of the participants have shown an increase in their wellbeing after contributing and 94% showed an increase in connecting sociably.
Individuals shared positive experiences of feeling happy after leaving sessions like S, an 80 year old who lived alone in a small village. From a young age S had no feeling on one side of her body and in older age her mobility was affected and suffered on-going shoulder pain. This impacted on her perception and her confidence on her own abilities greatly.
S arrived to the workshops nervous and feeling uncertain but once S experienced the dance workshop she realised she could move parts of her body in a way never done before. S expressed so much enthusiasm on discovering her new creative flare and was 'appalled that nobody told her how much fun this was when she was younger'.
Since then she has taken part in every session and found huge enjoyment from the music-making sessions where she played every African drum and percussion instrument available. In addition, she has now connected with more social groups and had a rise in independence as she can now travel by herself on public transport.
On top of this the charity successfully won a Royal Society for Public Health award for the programme and was acknowledged by the judging panel for having 'well balanced, evidenced elements and with users at its heart'.