Now that Christmas is getting ever closer, why not enjoy a festive trip out to the Cracking Christmas Fair at the historic 17th century Octagon Barn in Little Plumstead and immerse yourself in the Christmas spirit, while raising vital funds to support local families in need?
The Fair takes place on:
Saturday 30th November (from 10am to 4pm) and
Sunday 1st December (from 11am to 5pm).
From Christmas trees and wreaths for sale, to gift stalls selling jewellery, art and ceramics, to gins, vodkas, hampers and firepits, there will be over 20 stalls in the barn offering a lovely selection of gifts.
Shoppers will also be able to enjoy a selection of food and drink stalls offering a variety of tasty treats, including festive mulled wine, hot chocolates and roasted horse chestnuts. The Octagon Saxophone quartet will also be playing on the Saturday (from 12-2pm) and on the Sunday (from 2-4pm) to get everyone in the Christmas spirit.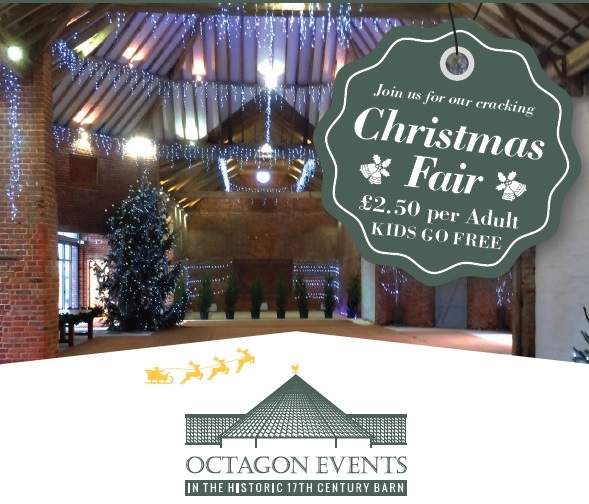 Supporting vulnerable families
The event is in support of Norfolk Community Foundation and our vital work helping vulnerable families across the county. Local charities and community groups supporting these families are being stretched more than ever as they face a growing number of complex demands.
There are around 29,300 children living in low-income families in Norfolk, which can have long term impacts on their health, attainment and aspirations. Many of these children growing up in poverty live in a family where at least one person works. Local, trusted projects, many led by volunteers, are often best placed to understand the needs in their communities and offer real solutions that can change lives. Read our Spotlight report to find out how we are helping to support these families.
Visit the Cracking Christmas Fair
Entrance to the Fair is £2.50 per adult (kids go free) and there will be plenty of free on-site parking to fill up your car with Christmas treats and of course the Christmas tree!
For further information visit theoctagonbarn.co.uk or telephone 07770 700926.
The Octagon Barn, Little Plumstead NR13 5FH